Tigran–Shadow Theater si Vijay Iyer Trio in concert la Sala Radio!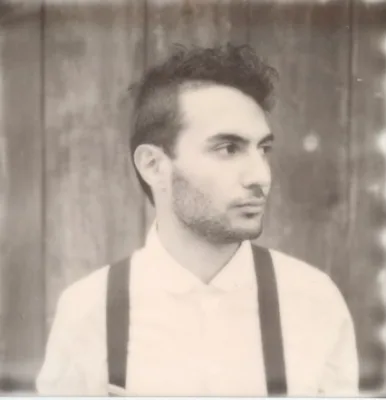 Pentru prima data in Romania, Tigran si Vijay Iyer, doi dintre cei mai inovatori pianisti ai jazz-ului contemporan vor concerta la Sala Radio pe 17 Octombrie 2013.
Concertele Tigran-Shadow Theater si Vijay Iyer Trio se inscriu in seria de evenimente Jazz Night Out organizate de Twin Arts. Jazz Night Out este o platforma de evenimente si socializare al carei scop este promovarea concertelor de jazz si blues, organizarea de workshopuri, auditii si intalniri cu artisti straini.
Vijay Iyer (n.1971) este un pianist nominalizat la premiile Grammy in 2010 la categoria Cel Mai Bun Album de Jazz Instrumental.
S-a nascut in New York din parinti de nationalitate indiana. Incepe studiul muzicii la varsta de 3 ani, timp de 15 ani dedicandu-se viorii. Tot in aceasta perioda descopera si pianul, devenind autodidact la acest instrument
Este pianist, compozitor, producator si are un doctorat in stiintele cognitive ale muzicii, obtinut la Universitatea Berkeley din California.
Viziunea sa artistica este inconfundabila, bogatia ritmica, improvizatia fluida, orchestratia si stilul amintind de mari instrumentisti precum Thelonious Monk, Ellington, Tyner, Alice Coltrane, Andrew Hill, sau Randy Weston.
Aluziile la rock, soul, funk si muzica electronica, polifonia percutiei africane dar si hipnotismul muzicii indiene fac din concertele Vijay Iyer o experienta senzoriala captivanta.
In 2013 Echo Award (Germania) i-a acordat titlul de International Pianist of the Year. Revista GQ India l-a desemnat unul dintre cei 50 cei mai influenti indieni la nivel mondial.
A cantat alaturi de Rudresh Mahanthappa, Rez Abbasi, Craig Taborn, Steve Coleman, Roscoe Mitchell, Wadada Leo Smith, John Zorn.
In concertul de la Sala Radio, Vijay Iyer Trio (Vijay Iyer-pian; Marcus Gilmore-tobe; Stephan Crump-bass.) vor prezenta cel mai nou album al trio-ului, Accelerando. Acest album a fost votat de catre sute de critici din toata lumea #1 Jazz Album of the Year in 2012.
Tigran Hamasyan (n.1987) este un pianist si compozitor de origine armeana, stabilit in Los Angeles din 2003.
A inceput studiul pianului la varsta de 3 ani, iar la 13 ani era deja invitat la festivalurile europene de jazz.
Reputatia sa a crescut cu fiecare concert, dovada fiind prestigioasele premii castigate, printre care premiul intai oferit de Thelonious Monk Institute of Jazz in 2006.
Creativitatea exploziva precum si gusturile muzicale eclectice ii permit sa treaca cu usurinta de la muzica traditionala armeana la jazz american, de la rock progresiv la muzica clasica.
Cu o dexteritate uluitoare si un profund simt al compozitiei, Tigran este printre cei mai promitatori si carismatici pianisti ai momentului.
Intre colaborarile sale se remarca cele cu Lars Danielsson, Trilok Gurtu, Serj Tankian (System Of A Down).
La Bucuresti, Tigran isi va prezenta noul album-Shadow Theater in formula de Quintet. Alaturi de el pe scena se vor afla: Areni Agbabian – Voce; Charles Altura – Chitara; Sam Minaie – Bass; Arthur Hnatek – Tobe
Programul evenimentului:
Ora 19:00-Acces public
Ora 19:30- Vijay Iyer Trio
Ora 20:30-21:00-pauza
Ora 21:00-Tigran-Shadow Theater
Nu este permis accesul cu camere foto profesionale. Inregistrarile video sunt interzise pe toata durata concertului.
Biletele pentru acest eveniment costa 75, 115, 135 de lei, in functie de categorie, si vor putea fi achizitionate prin reteaua Eventim (magazinele Germanos, Orange Shop, Vodafone, Domo, librariile Carturesti si Humanitas) si online pe www.eventim.ro