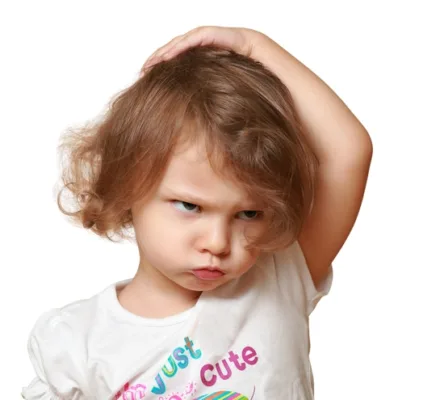 Violenta e la ordinea zilei, in filme, la stiri, in desene animate. Ce impact are asupra copiilor agresivitatea din familie si din mediu? Explica psihoterapeutele Gina Costisanu Bianu si Adriana Costisanu Savu.
Psychologies: Recent, a fost mediatizat in presa un caz al unei familii din Norvegia, careia i-au fost luati copiii, pe motiv de abuz asupra acestora. Cum se poate comenta masura statului norvegian? Ce au gresit si ce nu?
Indiferent cat de bine intentionata pare decizia autoritatilor norvegiene, masura luata este un abuz asupra drepturilor omului.
Voi incerca sa nu comentez faptul ca mi se pare ciudat ca, intr-un mediu unde statul are atata grija de cetatenii sai si copiii sunt atat de bine supravegheati, ca sa aiba o copilarie linistita si fericita, totusi studiile arata ca adultii, in Norvegia, stau destul de prost la capitolul fericire, multumire si incredere in sine.
Din ce-am citit in presa, copiii familiei respective au fost preluati de catre autoritatile norvegiene pe motiv ca parintii le aplicau corectii fizice si ii indoctrinau religios. Totul, pornind de la denuntul directoarei scolii unde invatau fetitele mari.
Pentru ca nimeni nu stie cu exactitate ce s-a intamplat acolo (toti ne rezumam la a ne da cu parerea doar din ce-a analizat presa), pot afirma ca, in cazul in care ancheta sociala era facuta riguros si se descopereau fapte care contraveneau flagrant cu educatia unui copil, atunci poate ca masura era buna.
Insa se stiu sigur anumite lucruri esentiale in acest caz, iar acestea nu ma conving ca situatia a fost gestionata obiectiv.
Mai concret spus: nu s-a facut ancheta sociala pentru a se dovedi in mod clar faptul ca acesti copii au suferit un abuz; nu s-a discutat in prealabil cu parintii, desi acestia sunt oameni onorabili; parintii au fost anchetati fara ordin judecatoresc; in acest caz, nu era vorba de consum de droguri sau alcool si nu era pusa in pericol integritatea copiilor.
In situatia data, Romania nu prea poate sa faca nimic, intrucat Norvegia este stat de drept, legislatia pentru protectia copilului functioneaza si a fost aplicata o lege.
Nu stiu pana la urma cum se va rezolva acest caz, tare mi-e teama ca autoritatile norvegiene nu vor ceda presiunilor diplomatice de niciun fel, de teama sa nu se creeze un precedent, si copiii vor ramane in continuare despartiti de familie.
Personal, in cazul acesta, mi se pare legislatia extrem de dura, o consider exagerata si neadaptata la un domeniu atat de sensibil cum este viata de familie si a copiilor.
Pentru ca legislatia norvegiana interzice cu strictete publicarea cauzelor acestei interventii, nu stim nici acum foarte clar aspectele care au condus la aceasta masura radicala, insa autoritatile au spus ca nu e vorba de aspecte ce tin de religie.
Si la noi in tara, legislatia este foarte clara: este in­terzisa orice forma de agresivitate si violenta asupra copilului, o prevedere inclusa in 2004, prin Salvati Copiii.
Cine agreseaza un copil, comite o ilegalitate si acest lucru se pedepseste conform legii. Insa anchetele sociale se fac riguros si numai in cazuri indreptatite copiii sunt luati de langa parinti.
Comportamentul parintilor a fost considerat total neadecvat si rapid sanctionat, observam ca drepturile copiilor sunt mai presus decat drepturile parintilor, dar cei care au luat aceste masuri drastice nu au luat in calcul trauma la care sunt supusi copiii, fiind rupti, efectiv, de parintii lor.
Care sunt formele mai subtile de agresare a psihicului unui copil? Daca nu e batut, ce alt fel de agresiune poate suferi?
In afara de violenta fizica, copilul poate suferi si alte abuzuri, care nu par atat de grave la prima vedere, insa toate isi lasa amprenta asupra psihicului unui copil si ii pot afecta sanatatea, dezvoltarea si caracterul moral.
Practic, abuzul asupra unui copil poate imbraca patru forme: adica poate fi fizic, emotional, sexual sau poate consta in acte de neglijare.
Abuzul emotional, denumit si abuz psihologic, consta in intimidarea, umilirea, amenintarea sau respingerea copilului si aici se incadreaza si violenta verbala sau nonverbala, care se refera la adresarea de cuvinte nepotrivite copilului, adica injurii, limbaj obscen, tipete, catalogari, porecle, blesteme.
Desi pare mai putin grav decat violenta fizica, intrucat nu lasa urme vizibile imediate, in timp, abuzul emotional repetat are efect devastator asupra dezvoltarii socio-emotionale a copilului, fiindu-i afectate in special increderea in propria persoana si stima de sine.
Cel care poate abuza emotional copilul, nu este numai parintele, ci si un alt membru al familiei: tutore, invatator, profesor sau o alta persoana cu care copilul se afla in relatie de incredere, raspundere sau putere.
Chiar daca efectele abuzului emotional nu sunt explicite, fiind mai greu de identificat, consecintele sunt, de cele mai multe ori, prezente in viata adulta, cel care a fost agresat emotional devenind, la randul lui, agresor.
Abuzul sexual consta in expunerea copilului la de­monstratii sau acte cu conotatii sexuale, molestare, hartuire sau utilizarea unui limbaj indecent, obscen.
Consecintele sunt traumatizante, de cele mai multe ori copilul dezvoltand, in timp, un comportament neadecvat referitor la acest aspect.
Privarea intentionata a copilului de drepturile sale mai poate fi denumita si "rele tratamente" sau "neglijare" si se refera la privarea de mancare, neasigurarea unor conditii minime de locuit, a unor facilitati sanitare adecvate, denigrarea copilului in particular sau in public, jignirea.
Cea mai grava forma de neglijare este abandonul, parasirea copilului. In afara de violenta fizica, unde semnele sunt evidente, prezenta altui fel de abuz asupra copilui poate fi depistata de catre cei din jur prin anumite indicii.
Trebuie sa fim atenti la schimbarea brusca a comportamentului (un copil sociabil poate deveni trist sau speriat fara motiv), daca la scoala, vine cu temele nefacute, tresare fara motiv, prezinta miscari obsesiv-compulsive sau absenteaza nemotivat de la ore.
Uneori copiii pot prezenta modificari substantiale de apetit alimentar sau incep sa se comporte necorespunzator cu prietenii de joaca.
Ce influenta are expunerea copiilor la agresivitatea din media? Daca joaca jocuri agresive, vor deveni mai agresivi sau nu? Exista date despre asa ceva?
Un psiholog canadian, pe nume Albert Bandura (care are in momentul de fata 90 de ani), a realizat, in calitate de coordonator, un studiu in 1961, reliefand efectele invatarii observationale a agresiunii.
Faimosul experiment s-a numit "Papusa Bobo" si a fost unul dintre primele studii care au sugerat o legatura intre violenta de la televizor si violenta comportamentului din viata reala, concluziile fiind ca micutii deprind si imita comportamentele pe care le observa la cei din jur.
Copiii din acest studiu privesc un adult care se comporta violent cu o papusa gonflabila, umpluta in partea de jos cu nisip, astfel ca, indiferent ce i se face, papusa tot in picioare ramane, iar ulterior, cand sunt lasati in camera cu papusa, ei imita gesturile agresive ale adultilor.
Experimentul a fost reluat, cu scenarii modificate, si in 1963 si concluziile au fost aceleasi. Autorul a incercat sa interpreteze modelele comportamentale agresive, demonstrand ca agresivitatea poate fi, macar partial, inteleasa prin teoria invatarii sociale.
Aceasta se refera la faptul ca modelele comportamentale agresive sunt deprinse in urma observarii si imitarii actiunilor vazute la alti oameni.
Desi ulterior au mai fost publicate studii despre acest subiect, "Papusa Bobo" ramane un experiment de referinta, care sugereaza o legatura intre violenta de la televizor si violenta comportamentului din viata reala sau, altfel spus, efectele pe care contactul vizual cu scenele de violenta le au asupra copiilor.
Dar daca vad filme agresive sau cu sex explicit?
Intr-un studiu realizat de C. A. Anderson si colaboratorii, intitulat The Influence of Media Violence on Youth si publicat in  Psychological Science in the Public Interest in 2003, reiese clar ca expunerea la anumite programe de televiziune care contin scene agresive influenteaza comportamentul agresiv la copii.
La televizor se pot urmari si programe educationale pentru copii, din pacate, insa, acestea sunt destul de putine, mult mai multe sunt acele programe pline cu imagini de violenta.
Chiar si desenele animate contin scene de agresivitate intre personaje, iar ceea ce este si mai grav, este faptul ca unele dintre aceste scene par justificate si sunt recompensate in context, ceea ce induce ideea ca acest comportament este acceptat.
In programele pentru copii este prezenta si forma de agresivitate fizica, precum si o forma de agresivitate indirecta, insa si una si cealalta au un impact major asupra dezvoltarii agresivitatii la copii.
Cercetatorii care au studiat acest fenomen sunt Coyne si Whitehead si ei s-au axat, in special, pe analizarea filmelor produse de Disney.
Violenta de la televizor poate sa aiba atat efecte de scurta durata, cat si de lunga durata asupra agresivitatii copiilor.
Daca, spre exemplu, copiii sunt expusi in copilarie foarte mult la violenta prezentata in mass-media, aceasta expunere poate duce la dezvoltarea agresivitatii pe termen lung, pana la maturitate.
Ei sunt in perioada in care isi dezvolta atitudinile si credintele, sunt vulnerabili la agresivitatea si violenta prezenta in media, preluand gesturi si modele de atitudine agresiva, contribuind la dezvoltarea problemelor de comportament.
Explicatia stiintifica se refera la faptul ca un creier expus intensiv la scene de violenta prezente in filme, in jocuri video sau in desene animate devine mai putin responsiv la actele agresive, generand un factor favorizant al cresterii agresivitatii.
In general, cum se poate aplica autoritatea corecta asupra copiilor? Daca un copil refuza orice, e necooperant si isi exaspereaza parintii, cum trebuie abordata situatia?
Agresivitatea poate fi mostenita genetic, insa poate fi si rezultatul unui context de viata. Insa, desi agresivitatea se manifesta in ambele cazuri cam la fel, abordarea copilului si gestionarea situatiei se fac in mod diferit.
Exista copii predispusi la agresivitate din cauza unor mecanisme biochimice determinate de gene specifice, sunt acei copii pe care noi ii numim obraznici, impulsivi, intoleranti la frustrare, nervosi, indisciplinati.
In aceste cazuri, actele de agresivitate se manifesta de timpuriu, chiar si la doi ani, cand copilul musca, zgarie, loveste, strica imediat orice jucarie, tipa.
Fiind mic, i se iarta deseori aceste manifestari, insa, in timp, de cele mai multe ori, ele se acutizeaza si agresivitatea nu se manifesta numai acasa, cu parintii, ci si la gradinita sau la scoala, unde aceste comportamente nu pot fi tolerate, functionarea sociala devenind defectuoasa.
Exista si cazuri in care copiii dezvolta un comportament agresiv rezultat in urma unor experiente neplacute de viata, de cele mai multe ori vinovate fiind ori stilul educational excesiv de autoritar, ori cel foarte permisiv al parintilor.
In prima situatie, copilul se revolta, in a doua, considera ca ii este permis orice, ambele situatii dand nastere unor comportamente indecvate, uneori chiar dezoltand o personalitate antisociala.
De cele mai multe ori, agresivitatea manifestata de copil reprezinta un mesaj, un "strigat", un mecanism de aparare chiar, copilul incercand astfel sa emita faptul ca ceva il deranjeaza si sa atraga atentia asupra lui.
Pentru a preintampina aceste situatii sau pentru a le contracara, atunci cand ele exista, parintii pot gestiona comportamentul agresiv al copilului, in primul rand, prin exemplul personal.
Intotdeauna e de preferat calmul, niciodata nu ajuta tipetele, criticile jignitoare, ridiculizarea sau etichetarea – dimpotriva, sunt cele mai ineficiente.
Comportamentele inadecvate pot fi "penalizate", dar intr-un mod pasnic, incepand cu disciplinarea pozitiva, cu intelegere, tact, rabdare si comunicare.
A consemnat Anca Petrescu
Foto: shutterstock.com