Reiki pe intelesul tuturor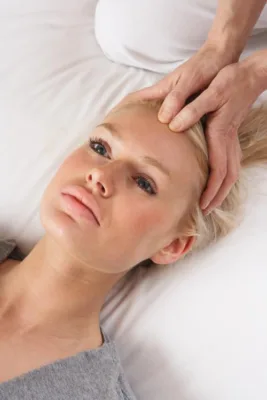 De ceva vreme, tot auzim despre reiki. Cum functioneaza, care ii sunt principiile si avantajele, exista o baza stiintifica pentru aceasta terapie alternativa? Intrebari la care aflam raspuns de la psihologul Mihai Albu, profesor de reiki.
Care este istoria reiki?
Mihai Albu: Bazandu-se pe atingere si autovindecarea naturala a corpului, stimulata si ajutata prin metode specifice, metoda reiki a fost descoperita in secolul trecut de Mikao Usui, un calugar budist japonez (dupa unele surse, crestin), care si-a dorit foarte mult sa afle prin ce metode reuseau sa vindece bolnavii atat Buddha, cat si Iisus.
Plecand de la viata sa plina de incercari, a inceput sa caute o metoda de vindecare a problemelor fizice. A studiat medicina traditionala japoneza, precum si pe cea vestica/alopata, filozofia, religia precum si metode de vindecare energetica traditionale. La un moment dat, s-a retras intr-o manastire budista, unde a practicat timp de cativa ani meditatia zen. Staretul manastirii, care cauta si el o metoda de vindecare, punea insa accentul pe spirit si spiritualitate ca metoda de preventie si vindecare a bolilor.
Acolo, Usui a studiat temeinic si limba sanscrita, reusind astfel sa descifreze un text budist stravechi, in care a gasit toate raspunsurile pe care le dorea. Dar pentru a integra informatiile aflate si pentru a sti daca ceea ce a aflat cu mintea, poate fi pus si in practica, a decis sa petreaca 21 de zile in post si rugaciune pe muntele sfant Kurama, in Japonia. In a 21-a zi, o lumina s-a apropiat de el, lovindu-l in mijlocul fruntii si trantindu-l la pamant.
Cand si-a venit in fire, in fata ochilor a vazut acel text in sanscrita si a primit informatii despre modul in care poate fi folosit acesta. A numit aceasta metoda "Usui Reiki Ryoho (Sistemul lui Usui de tratare prin energie spirituala)". A inceput apoi sa strabata Japonia, promovand aceasta metoda, oferind tratamente si cursuri.
Pana cand a parasit aceasta lume, in 1926, Mikao Usui a avut peste 2.000 de elevi si a instruit 21 de profesori (maestri), care au predat, la randul lor, mai departe aceasta metoda, reiki devenind la ora actuala o metoda de tratament practicata peste tot in lume.
Pe ce principii si filozofii se bazeaza?
M.A.: Atat cat cunoastem acum, practica Usui Reiki Ryoho isi are radacinile in practica mikkyo, in practicile de lucru cu energia, numite kiko (numele japonez al unei practici cunoscute mai ales dupa numele ei chinez, Qi Qong), in medicina traditionala japoneza (in special sistemul Hara si circulatia energiei prin meridiane), in practica budista si shintoista si, desigur, in descoperirile fondatorului sistemului, Mikao Usui.
In reiki, se lucreaza simultan la nivelul mintii, al modului nostru de a gandi si, deci, de a ne raporta la lume, prin practica celor cinci principii, precum si la nivelul energetic, emotional si fizic, prin metoda punerii palmelor pe anumite zone de pe corp. Cele cinci principii reiki sunt: astazi nu te infuria, nu te ingrijora, fii recunoscator, munceste cu sarguinta, fii bun cu ceilalti.
Cum functioneaza reiki?
M.A.: Capacitatea de a accesa reiki este conferita in urma unei proceduri exacte, numita initiere (sau, mai modern, acordaj), prin care profesorul sprijina si invata elevul sa acceseze aceasta vibratie a fortei de vindecare universale. Metoda reiki a lui Usui se bazeaza pe doi piloni: practicarea zilnica a autotratamentului (aplicarea palmelor, intr-o anumita ordine, pe propriul corp) si practicarea si trairea zilnica a principiilor reiki.
Fiecare practicant reiki este initiat de un maestru reiki, care a fost el insusi initiat si invatat in mod direct si nemijlocit de catre un alt maestru reiki si tot asa, intr-o linie neintrerupta, pana la Mikao Usui. Acest proces de initiere este invatat doar de cei ce ating nivelul de profesor/maestru, ceilalti practicanti (de nivelul 1 si 2) putand sa acceseze reiki dar fara a putea initia pe altcineva. Atunci cand isi efectueaza autotratamentul sau cand pune palmele pe altcineva, practicantul reiki se acordeaza cu energia universala a vietii iar apoi, prin punerea palmelor, faciliteaza si celorlalti intrarea in rezonanta cu aceasta.
Traditional, pentru studiu si predarea acestui sistem, sunt folosite trei nivele: nivelul 1 se adreseaza in special celor ce doresc sa aiba la indemana o metoda de relaxare si tratament ne-invaziv, de prevenire a dizarmoniilor si echilibrare energetica; nivelul 2 aduce cu sine invatarea si folosirea simbolurilor reiki, ce permit o aprofundare a metodei reiki, precum si efectuarea tratamentelor "la distanta" (persoana care primeste tratamentul nu se afla in prezenta practicantului reiki). In lipsa initierilor reiki, oricine poate sa-si foloseasca mainile pentru a atinge o zona bolnava, a lui sau a altcuiva, dar eficienta va fi mai redusa, bazandu-se in special pe efectul calmant al atingerii, precum si pe propria bioenergie.
De ce sa alegem reiki? In ce situatii ne ajuta?
M.A: Exista o mare diferenta intre a trata si a vindeca. Astfel, metoda reiki (autotratamentul si practicarea celor cinci principii) poate fi folosita in tratarea multor afectiuni, insa nu garanteaza vindecarea. De altfel, practicantul reiki este sfatuit sa nu puna diagnostice si sa nu ofere sfaturi medicale, acestea fiind de competenta medicilor autorizati. Nu in ultimul rand, este necesar sa precizam ca ceea ce intelegem noi (in cadrul culturii neasiatice) prin "vindecare" este foarte diferit de ceea ce se intelege in cadrul culturii si spiritualitatii asiatice, mai ales in cadrul unui sistem spiritual si de tratament precum reiki.
Simplificand, in cadrul Usui Reiki Ryoho, vindecarea nu este privita ca disparitie obligatorie a simptomelor fizice, ci ca tratarea, identificarea, intelegerea si integrarea cauzelor spirituale care au dus la aparitia simptomului fizic. Este acordata o mare importanta vindecarii spiritului prin practica constanta a celor cinci prinicpii reiki, iar vindecarea corpului, asa cum o intelegem noi, poate aparea ulterior vindecarii spirituale.
Printre cele mai frecvente afectiuni tratate cu reiki sunt: bolile de inima (daca n-au existat manifestari de preinfarct sau infarct), bolile de piele necontagioase, orice fel de boli de nervi, cu exceptia alcoolismului cronic, tumorile necanceroase, toate bolile digestive, toate bolile ginecologice (in afara de cele canceroase si cele contagioase), toate formele de reumatism, dereglarile circulatorii neprovocate de infarct, toate bolile de ochi, afectiunile sistemului endocrin, astenia nervoasa, sindroamele neurovegetative, afectiuni psihosomatice.
Exista dovezi stiintifice care sa ateste eficacitatea reiki?
M.A.: In ultimii ani, in Statele Unite ale Americii, numarul institutiilor conventionale de ingrijire sanitara in care se ofera pacientilor si tratamente prin metoda reiki a crescut rapid, iar lista cuprinde spitale prestigioase. Tot in SUA, oferta de tratamente cu reiki este, de asemenea, in crestere in mediile sanitare conventionale precum centrele sanitare universitare, casele de ingrijire (azilele) sau in programele comunitare ce se adreseaza diverselor grupe de populatie cu risc de imbolnavire.
Si toate astea, in conditiile in care un studiu publicat in Journal of the American Medical Association a relevant faptul ca cetatenii americani cheltuiesc mai multi bani pentru sevicii de medicina alternativa (vindecari) decat pe vizitele la medicul alopat. Studiile stiintifice sunt numeroase, prin urmare iata cateva site-uri unde puteti gasi informatiile necesare: www.reikiinmedicine.org, http://www.centerforreikiresearch.org/ si www.reikimedresearch.com. In general, au fost studiate aplicatiile reiki in situatii grave, de genul cancer si HIV, din dorinta de a cauta metode complementare de alinare a suferintei.
Care sunt limitele reiki?
M.A: Ceea ce pot considera ca limita a practicii reiki este timpul. Nefiind o pastila chimica si bazandu-se pe vindecarea naturala, practica reiki necesita timp. Daca "timpul le vindeca pe toate", atunci vindecarea dureaza. Scurtaturile si promisiunile de vindecare instantane pot fi iluzorii.
In societatea actuala, cu ritmul accelerat in care traim, a-ti acorda timp poate fi privit ca un lux sau ca o limita. Reiki traditional este deseori folosit ca metoda de prevenire si reducere a stresului si a simptomelor asociate. Si cum suntem afectati din plin de ritmul alert, fara pauze, si suntem supusi nonstop la tot felul de stimuli, va invit sa va intrebati: meritati sa va acordati 30 minute de pauza, 30 de minute pentru dvs.?
Dar avantajele?
M.A.: Reiki este o metoda neinvaziva, usor de aplicat, fara efecte secundare. Dupa curs, in orice situatie ne-am afla, putem sa ne oferim noua sau altora (daca si ei doresc asta) reiki, pentru alinarea suferintei sau doar pentru relaxare. Nu necesita o aparatura speciala sau cunostinte medicale. Beneficiarul nu trebuie sa se dezbrace, ca atare poate fi aplicata intr-o multitudine de situatii cu tipologii diferite de persoane.
Poate fi reiki un ajutor dat medicinei conventionale?
M.A.: Sintetizand din informatiile oferite de Pamela Miles, cel mai renumit profesor reiki care lucreaza in scopul integrarii acestei practici in spitale, Usui Reiki Ryoho poate fi integrata in medicina conventionala in cel putin trei feluri. Medicii pot recomanda pacientilor sa se trateze cu reiki sau sa trimita pacienti practicienilor pe care ii cunosc.
Medici, asistente sau practicieni care nu sunt personal medical licentiat pot acorda reiki pacientilor internati, sub forma de scurte atingeri cu reiki in timpul procedurilor medicale conventionale, sub forma de tratament de sine statator sau ca parte a unui studiu clinic de cercetare medicala. Desfasurarea in cadrul spitalelor a unor programe de invatare a Usui Reiki Ryoho dedicata personalului medical, pacientilor, membrilor de familie si altor persoane din sistemul de asistenta de sanatate.
Treptat, devine acceptat ca o practica de relaxare (asa cum poate fi privita practica reiki uneori), care, s-a demonstrat, ajuta in managementul durerii si – in anumite situatii – reduce perioada de recuperare postoperatorie. Intotdeauna, ar trebui sa vorbim despre Usui Reiki Ryoho mai degraba in termeni de a fi "complementar la"… decat ca este "o alternativa la…".
Cine poate beneficia de terapia reiki? Este ea utila si copiilor?
M.A: Mikao Usui spunea: "Metoda mea, Usui Reiki Ryoho, este o metoda originala, ce are la baza puterea (de vindecare) naturala a Universului. Prin aceasta putere, trupul devine sanatos, isi potenteaza fericirea vietii si linistea mintii". In zilele noastre, oamenii au nevoie de o imbunatatire si de o reconstructie interioara si exterioara a vietii lor, deci scopul reiki este de a ajuta oamenii ce au vatamari ale trupului si mintii.
Este destul de clar ca utilizarea reiki a fost dorita de la bun inceput sa fie zilnica, pentru toata lumea, pentru o imbunatatire atat fizica, cat si psihica, pentru cresterea calitatii vietii si mentinerea starii de bine. Desi reiki are aplicabilitate in orice situatie de viata, aducand armonie si echilibru, iata o foarte scurta selectie din ghidul lui Usui si cel al dr. Hayashi de afectiuni si situatii comune copiilor (dar nu numai) care pot beneficia de reiki: boli ale copilariei, crampe, colici, diaree, constipatie, dureri dentare, enuresis (mai ales cel de cauza emotionala), febra, insomnii, lipsa poftei de mancare, regurgitare, raceli, tuse, rau de masina, stare de agitatie, de neliniste, sangerari ale nasului, sughit, arsuri, contuzii, taieturi, zgarieturi (palma practicantului reiki este tinuta la distanta de zona respectiva, lucrandu-se in campul energetic al persoanei, fracturi (se acorda reiki la locul acccidentului, in drum spre spital, si dupa ce fractura a fost imobilizata in ghips sau cu orteza).
Sunt copiii mai receptivi?
M.A.: Copiii au nevoie de mai putin timp pentru a se echilibra si a "absorbi" reiki, astfel incat tratamentul lor dureaza mai putin decat la adulti (20-30 de minute), punand mainile pe cap, trunchi, abdomen si spate, chiar si zilnic. De fapt, senzatiile pe care parintele le avea in palme, il vor ghida in ceea ce priveste durata fiecarei pozitii, precum si a intregului tratament.
Este important ca si parintele sa isi faca autotratamentul zilnic, copilul fiind foarte influentat de starea mamei, mai ales in primii ani de viata, precum si de mediul in care creste si se dezvolta. Un parinte stabil, linistit, este de mult mai mare folos copilului, atat prin starea pe care o transmite acestuia, cat si prin deciziile mai limpezi pe care le ia.
Poate deveni reiki un stil de viata?
M.A.: Da, daca dorim asta. O recomand, insa putem folosi reiki si doar ca metoda de relaxare, meditatie, stres management activ. Pana la urma, putem oricand sa ne punem una sau ambele palme pe noi, pentru a ne oferi reiki si a ne imbunatati calitatea vietii. Practicarea celor cinci principii reiki ne poate imbunatati relatiile cu ceilalti, precum si relatia cu noi insine. In final, noi suntem persoana cu care petrecem cel mai mult timp!
Articol apărut in revista Psychologies, editia octombrie 2013.