Romanul "Intilnirea" de Gabriela Adamesteanu va fi tradus in limba italiana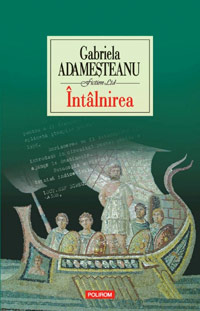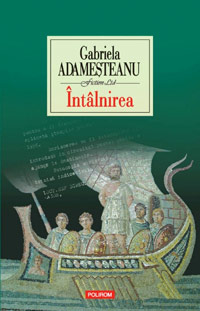 Dupa aparitia traducerilor in bulgara (Panorama, 2005) si maghiara (Palamart, 2007), romanul "Intilnirea" de Gabriela Adamesteanu va aparea si in limba italiana, in anul 2011, la editura Nottetempo.
Intilnirea (Polirom, 2003, 2007) a obtinut Premiul Ziarului de Iasi si Premiul revistei Ateneu si a fost inclus in volumul al doilea din seria Opere. Gabriela Adamesteanu (Polirom, 2008).
Volumul cuprinde un interval de circa 15 zile din august 1986, in care Traian Manu, roman stabilit la Napoli, unde conduce un institut de cercetare, face o calatorie, dupa 40 de ani, in tara de origine. Este primit de un grup de oameni total necunoscuti si stau cu totii impreuna citeva zile, desi nu stim daca ei sint cu adevarat rudele lui sau agenti de Securitate pusi sa il urmareasca.
Colectia Opere, coordonata de Daniel Cristea-Enache, include scriitori importanti, care au marcat si influentat decisiv istoria literaturii romane contemporane. Dupa ce mai multe generatii de cititori si comentatori le-au parcurs si evaluat cartile, acestea sint reunite in editii definitive, realizate cu maxima acuratete si prefatate de critici importanti. O cronologie bio-bibliografica si un dosar de receptare vor completa si recontextualiza operele.
Primele doua volume ce poarta semnatura Gabrielei Adamesteanu ofera cititorilor romanul Dimineata pierduta, unul dintre cele mai reprezentative din perioada postbelica, povestirile reunite sub titlul Gara de Est si romanul Intilnirea, scris dupa Revolutie.
Aparut in 1983, Dimineata pierduta a primit Premiul pentru Proza al Uniunii Scriitorilor. A fost adaptat radiofonic in 2006. A fost publicat in Estonia (Eesti Raamat,1991), Franta (Gallimard, 2005), Bulgaria (Balkani, 2007), Israel (Nymrod Books, 2007) si va fi tradus in 2009 la Editura Europa din Budapesta, una dintre cele mai importante edituri de literatura straina din Ungaria, dar si la Random House Mondadori din Barcelona.
In al treilea volum se vor regasi romanul de debut al scriitoarei, Drumul egal al fiecarei zile (colectia "Fiction Ltd."), si cartea la care aceasta scrie in prezent.
Prefatate de Sanda Cordos si, respectiv, Paul Cernat, primele doua volume, ca si intregul ansamblu, sint cu totul edificatoare pentru valoarea simbolica si artistica a unei prozatoare de prim ordin.
Gabriela Adamesteanu este una dintre cele mai traduse scriitoare contemporane.
–  Romanul Drumul egal al fiecarei zile (Cartea Rom¢neasca, 1975) a primit Premiul de Debut al Uniunii Scriitorilor si Premiul Academiei, a fost reeditat de Editura Eminescu (1978), Litera (1992), Institutul Cultural Roman (2005), tradus in bulgara (Balkani, 2007) si va aparea in franceza (Gallimard, 2009).
–  Volumul de povestiri Daruieste-ti o zi de vacanta (Cartea Romaneasca, 1979), tradus in rusa (Radoga, 1992), a fost reeditat in 2002 la Paralela 45.
–  Povestirile din Vara-primavara (Cartea Romaneasca, 1989) au fost traduse in germana, engleza, maghiara, olandeza, rusa si estoniana si publicate in antologii si reviste.
–  Fragmente dintr-un roman aflat in lucru, Provizorat, au aparut in antologia americana Words Without Borders: The World Through the Eyes of Writers (Anchor Books, 2007).
–  Din foarte extinsa ei activitate publicistica de dupa 1990, Gabriela Adamesteanu a publicat doua carti: Obsesia politicii (interviuri, Clavis, 1995) si Cele doua Romanii (articole si fragmente memorialistice, Institutul European, 2000).
–  Cartile sale au fost bine primite de critica in tara si in strainatate, iar Dimineata pierduta a intrat in manualele scolare.
–  A tradus din Maupassant si Bianciotti.
In colectia "Opere" au mai aparut:
Stefan Agopian – Opere I. Insemnari din Sodoma. Drumul. Republica pe esafod. Ziua miniei. Manualul intimplarilor. Tache de catifea si Opere II. Tobit. Sara. Fric
Radu Cosasu – Opere I. Maimutele personale. Povesti pentru a-mi imblinzi iubita. Alti doi ani pe un bloc de gheata
Emil Brumaru – Opere I. Julien Ospitalierul si Opere II. Submarinul erotic
In pregatire:
Radu Cosasu – Opere II. O vietuire cu Stan si Bran. Sonatine
George Balaita – Opere I. Lumea in doua zile