Acopera necesarul zilnic de vitamine si minerale cu suplimentele alimentare Alvityl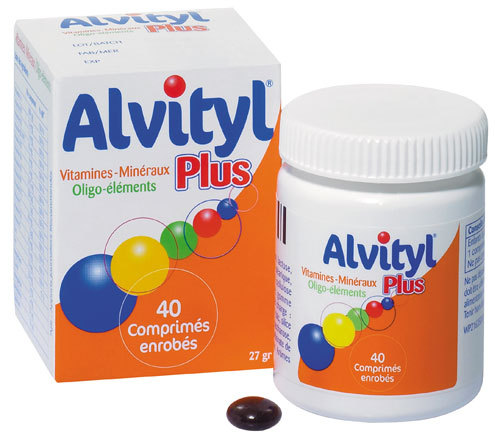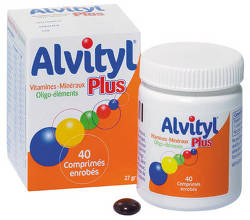 Alvityl ofera trei formule echilibrate care se adreseaza tuturor categoriilor de varsta si sunt adaptate diferitelor necesitati:
– un sirop care poate fi administrat incepand cu varsta de 3 ani – Alvityl 11 vitamine, dar si tablete cu 12 vitamine si 7 minerale pentru copiii peste 6 ani, adolescenti si adulti – Alvityl Comprimé,
– un sirop testat clinic pentru copiii de pana la 1 an, Alvityl Defenses, cu 3 ingrediente active naturale (Echinacea, propolis si vitamina C), care contribuie la intarirea sistemului imunitar.
Doua produse pentru a-ti recapata forma in caz de oboseala, alimentatie dezechilibrata, convalescenta, stres, pierderea poftei de mancare sau in perioada de crestere:
– Alvityl Sirop 11 Vitamine (A, B1, B2, B3, B5, B6, B8, B12, C, D3 si E) este un produs original care, datorita formulei sale complete (care acopera 100% din DZR) si gustului placut de prune, poate fi administrat copiilor incepand cu varsta de trei ani, dar si persoanelor varstnice.
Gustul sau foarte apreciat si instructiunile simple de administrate faciliteaza toleranta. Mai mult, Alvityl Sirop 11 vitamine este ambalat intr-un flacon presurizat, care garanteaza calitatea si cantitatea siropului (protejandu-l de caldura, lumina si oxigen).
– Alvityl Plus Comprime poate fi folosit de copiii incepand de la varsta de 6 ani, de adolescenti si adulti. Cele 12 vitamine, care acopera 100% din DZR, si cele 7 minerale si oligoelemente necesare pentru buna functionare a organismului se regasesc intr-un singur comprimat cu un gust delicios de ciocolata.
Cutia de 40 de comprimate raspunde cerintelor a 2 persoane pentru o cura recomandata de 3 saptamani.
Produsul contine urmatoarele vitamine: A, B1, B2, B3, B5, B6, B8, B9, B12, C, D3 si E, dar si urmatoarele minerale si oligoelemente: Zinc, Fier, Magnesiu, Cupru, Mangan, Molibden si Seleniu.
Un produs testat clinic ce poate fi utilizat in scopuri de prevenire de catre organismele fragile si/sau in timpul unui tratament medical:
– Alvityl Defenses Sirop contine 3 ingrediente cheie (Echinacea, propolis si vitamina C), care ajuta la intarirea sistemului natural de aparare al organismului la orice varsta, mai ales pe timpul iernii, in perioade de schimbari sezoniere, sau in cazuri de slabiciune fizica. De asemenea, este recomandat in scop preventiv pentru persoanele cu un organism fragil sau care sufera in mod repetat de afectiuni ORL sau in asociere cu un tratament medicamentos pentru a ajuta la intarirea organismului.

Asocierea dintre cele trei componente majore ale Alvityl Defenses si-a dovedit eficacitatea clinica in prevenirea infectiilor cailor respiratorii la copii.
Studiul clinic a fost publicat in Archives of Pediatrics & Adolescent Medicine /JAMA (Journal of the American Medical Association) (Arhivele de Pediatrie si Medicina Adolescentilor – Jurnalul Asociatiei Medicale Americane).
Datorita Alvityl Defenses, frecventa imbolnavirilor la copii scade la jumatate, iar recuperarea este de doua ori mai rapida.
Alvityl Defenses este in prezent promovat medicilor care il prescriu deoarece sunt convinsi de beneficiile produsului.