Cum porti bijuteriile preferate în 2017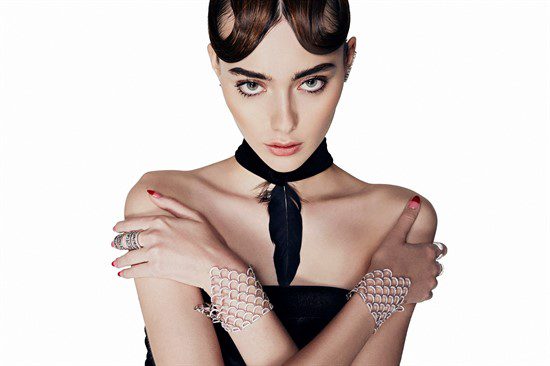 Este practic imposibil să găsești o femeie care nu poartă bijuterii niciodată – și asta pentru că, de cele mai multe ori, o pereche de cercei sau un colier deosebit pot pune în valoare orice ținută. Deoarece există mereu riscul de a purta combinații previzibile sau passé, iată câteva sugestii neașteptate de styling via Department Store by ELLE pentru a obține o ținută actuală & glam!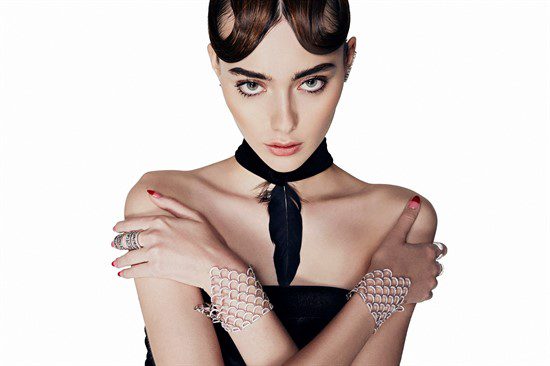 Chiar dacă a trecut vremea în care voiam neapărat să ne asortam cerceii, inelul și colierul, nu înseamnă că am renunțat complet la seturile de bijuterii.
De exemplu, un set de brățări, purtate fiecare pe o mână, poate fi un mix cu adevărat cool, atâta timp cât alegi piese strălucitoare, arhitecturale sau pur și simplu opulente, în cel mai pur sens al cuvântului.
Nu rămâne decât să adaugi în ecuație și alte bijuterii, precum un colier statement și câteva inele la fel de sparkly, și gata: ținuta ta este oricum, numai nu banală!
Brațară tip manșetă, The Glory Lab, body din catifea, Andreea Raicu –  disponibile pe departmentstore.ro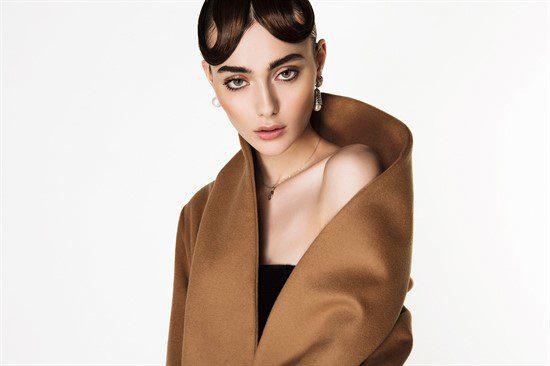 Și pentru că atunci când vorbim despre cercei, unele seturi parcă și-au pierdut din farmec, experimentează cu câteva din perechile tale preferate: nu te teme să porți doi cercei diferiți în urechi sau, după bunul plac, mai multi!
Poți opta pentru piese similare, de mărimi diferite, ori pur și simplu pentru piese cu design contrastant. Îți garantăm că un astfel de styling nu va trece neobservat!
Cercei cu perle Rita și Aylina, The Glory Lab, palton din casmir Rhea Costa, colier Malvenski –  disponibile pe departmentstore.ro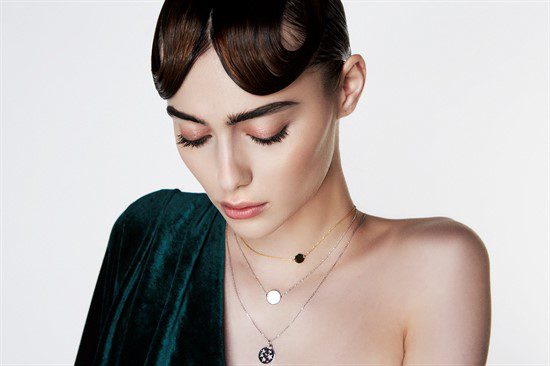 Da, layeringul a depășit de mult teritoriul vestimentar și și-a făcut loc și în stylingul bijuteriilor și, când vine vorba de coliere, cu cât mai multe, cu atât mai bine!
Pentru că sigur ai și tu câteva astfel de piese preferate, ce-ai spune ca data viitoare când ieși în oraș, să nu mai renunți la niciuna?
Atâta timp cât optezi pentru bijuterii delicate, prețioase, nu ai cum să dai greș, așa că poartă cu încredere trei, patru sau chiar… zece coliere simultan!
Coliere Malvensky, rochie din catifea Andreea Raicu – disponibile pe departmentstore.ro
Foto: Dan Beleiu
Styling: Domnica Margescu & Maurice Munteanu
Make-up: Alexandru Abagiu (National Make-up Artist Lancome)
Hair style: Sorin Stratulat (Artist Kerastase)
Model: Carmen Georgiana Rotaru (MRA).