Corneliu Porumboiu si Cristian Mungiu, la Cannes 2009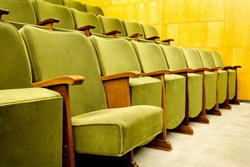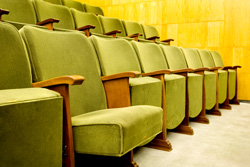 A fost anuntata selectia oficiala a filmelor care vor intra in cele doua competitii la Festivalul de Film de la Cannes 2009.
In afara celor doua competitii (competitia oficiala si competitia Un certain regard), Cannes va prezenta filmele unor regizori de marca din lumea intreaga, regizori precum Ang Lee, Jane Campion, Michael Haneke, Quentin Tarantino, Ken Loach, Pedro Almodovar, Bong Joon-ho, Marco Bellocchio, Lars von Trier, Johnnie To si multi altii.
Actrita franceza Isabelle Huppert va fi presedinta juriului celui de-al 62-lea Festival de Film de la Cannes, care va avea loc in perioada 13 – 24 mai 2009.
La Paris a avut loc o conferinta de presa, in care presedintele festivalului, Gilles Jacob, impreuna cu delegatul general al festivalului, Thierry Frémaux, au anuntat cele 52 de lungmetraje selectionate, dintre care 20 de filme in competitia principala, 20 de filme in sectiunea Un Certain Regard si doua lungmetraje in afara competitiei – The Imagianirum of Docteur Parnassius de Terry Gilliam si Agora de Alejandro Amenabar.
Romania va fi reprezentata de doua filme de lung-metraj: Politist, adjectiv, in regia lui Corneliu Porumboiu, si Amintiri din Epoca de Aur, colectia de scurt-metraje produsa de Cristian Mungiu. Ambele filme vor concura in competitia Un certain regard.
Foto: dreamstime.com