Maestrii Cannes-ului, in premiera la Bucuresti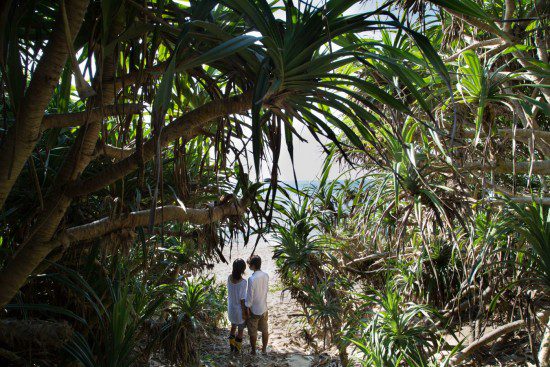 David Cronenberg, Jean-Pierre si Luc Dardenne, Ken Loach, Bruno Dumont si Naomi Kawase, sase dintre cineastii favoriti ai Cannes-ului, selectionati constant in festival, sunt cateva dintre numele grele din programul Les Films de Cannes à Bucarest (24 – 30 octombrie)
O satira acida a Hollywood-ului, Maps to the Stars, al cincilea film cu care David Cronenberg a concurat pentru Palme d'Or, are o distributie de invidiat: Julianne Moore, Mia Wasikowska, John Cusack, Robert Pattinson, Olivia Williams, Sarah Gadon. Cu rolul unei vedete pe final de cariera, torturata de amintirea mamei ei abuzive, Moore a castigat trofeul de interpretare feminina la Cannes, anul acesta. Potrivit "Vanity Fair", "Moore este un amestec delirant de suferinta si anxietate", intr-un basm intunecat despre incest, droguri, depresie si vanitate. John Cusack si Olivia Williams au un fiu, star la 13 ani, trecut deja pe la dezintoxicare, Mia Wasikowska este fiica lor piromana, plina de secrete, iar Robert Pattinson, un sofer de limuzina care aspira sa intre in aceasta lume.
O impresionanta performanta pe marele ecran reuseste si Marion Cotillard, in cel de-al optulea film pe care regizorii belgieni Jean-Pierre si Luc Dardenne il aduc la Cannes: Deux jours, une nuit, proiectat in premiera la Bucuresti.Detinatori a doua Palme d'Or, pentru Rosetta (1995) si L'Enfant (2005), fratii Dardenne s-au aflat si anul acesta printre favoritii la trofeu. "Fratii Dardenne s-au depasit pe ei insisi cu acest film care-ti ravaseste sufletul (…) In centrul lui sta subtila si magnifica interpretare a lui Marion Cotillard ", suna elogiul celor de la "The Guardian". Actrita joaca rolul unei mame care revine la munca, la fabrica de panouri solare, dupa o cadere nervoasa. Intre timp, sefii au constatat ca se pot descurca si fara ea si le propun celorlalti angajati cate un bonus de 1000 de euro contra unui vot pentru concedierea ei. Disperata, ea are la dispozitie un weekend sa-si convinga colegii sa o salveze.
Regizorul britanic Ken Loach, care detine recordul lansarilor la Cannes, cu nu mai putin de 12 filme in competitie, dintre care unul premiat cu Palme d'Or – The Wind that Shakes the Barley (2006) – revine cu Jimmy's Hall. Cineastul in varsta de 78 de ani a anuntat ca acesta ar fi ultimul sau film. Inspirata de o poveste adevarata, pelicula il urmareste pe Jimmy Gralton (Barry Ward), un activist irlandez care se intoarce din America in satul natal si deschide un centru cultural pentru tineri. Aducand de peste Ocean jazz-ul si discutiile pe teme politice, liberale, el starneste reactia agresiva a Bisericii si a statului conservator. Jimmy's Hall va rula in premiera la Les Films de Cannes à Bucarest.
Cu cinci selectii la Cannes, dintre care patru in competitie, regizoarea japoneza Naomi Kawase si-a castigat renumele in festivalul de pe Coasta de Azur, unde a castigat Camera d'Or (Suzaku, 1997) si Marele Premiu (Mogari no Mori, 2007). Cinefilii vor avea sansa sa vada, tot in premiera, Still the Water, drama a doi copii de pe o insula, un baiat si o fata, care descopera impreuna ce inseamna moartea si dragostea. Filmul contine cateva scene-soc care au  pus la incercare rezistenta spectatorilor de la Cannes. In stilul ei poetic si personal, comparat cu cel al lui Terrence Malick, Naomi Kawase regizeaza un adevarat "spectacol al simturilor", potrivit Indiewire.com, "care, daca exista dreptate pe lumea asta, va fi amintit ca unul dintre cele mai mari filme din competitie".
De neratat este si premiera unei mini-serii cu totul aparte: P'tit Quinquin. Regizata de imprevizibilul Bruno Dumont si proiectata in Quinzaine des Réalisateurs, seria de patru episoade a cate 50 de minute este un fascinant policier burlesc cu actori amatori, o parodie la serialele politiste. E un "cocktail insolit de Twin Peaks si Jacques Tati", dupa Télérama.fr, cu o intriga sordida si aproape  implauzibila: o femeie decapitata este descoperita in burta unei vaci moarte aruncate la tomberon. Cativa pusti si niste politisti locali se pornesc sa descopere cine este autorul carnagiului. Bruno Dumont are, la randul sau, cinci participari la Cannes, doua dintre ele recompensate cu Marele Premiu: Flandres (2006) si L'Humanité (1999). Pentru P'tit Quinquin, canalul franco-german ARTE i-a dat mana libera cineastului.
In Romania, Independenta Film va distribui filmele Maps to the Stars (31 octombrie), Deux jours, une nuit (14 noiembrie) si Jimmy's Hall (ianuarie 2015).
Les Films de Cannes à Bucarest a fost initiat in 2010 de Cristian Mungiu, cu sprijinul delegatului general al Festivalului de la Cannes, Thierry Frémaux. In 2013, peste 11.000 de spectatori au vizionat filmele, majoritatea proiectiilor de seara fiind sold-out. Zeci de premiere, unele introduse de cineasti de renume, masterclass-uri, retrospective si evenimente speciale ii vor tine in priza pe spectatori, anul acesta.
La editiile trecute, Les Films de Cannes à Bucarest i-a avut ca invitati pe Abdellatif Kechiche, regizorul premiat cu Palme d'Or pentru La vie d'Adele, actrita Sandrine Bonnaire, regizorii Gaspar Noé, Elia Suleiman, Amat Escalante, Matteo Garrone, Kornél Mundruczó si Sergei Loznitsa. In 2013, o ampla retrospectiva i-a fost dedicata regizorului Maurice Pialat, in prezenta producatoarei Sylvie Pialat.
Detalii despre filme: www.filmedefestival.ro, Les Films de Cannes a Bucarest.