De ce e bine sa calatorim cat mai mult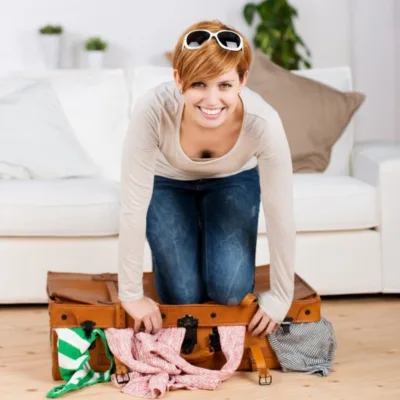 Conform studiilor, atunci cand plecam intr-o calatorie, pe langa beneficiile evidente, ne sporim creativitatea si increderea in sine.
Inveti sa te adaptezi mai usor situatiilor noi
Intr-un studiu publicat de Julia Zimmermann si Franz Neyer in 2013, in Journal of Personality and Social Psychology, s-a demonstrat faptul ca atunci cand calatorim si petrecem o perioada mai mare de timp departe de casa, se produc cateva modificari la nivelul personalitatii noastre.
Care sunt acestea? Ei bine, se pare ca persoanele care calatoresc si decid sa petreaca mai mult timp intr-o tara anume sunt mai extroverte, simtind frecvent nevoia de a interactiona cu cei din jurul lor.
Si asta nu e tot. Calatoriile tind sa ne impinga dincolo de zona noastra de confort si, de aceea, calatorind, reusim sa ne adaptam mai repede situatiilor pe care le intalnim pentru prima data.
Devenim astfel mai deschise in ceea ce priveste noutatile si stabilim cu usurinta legaturi cu oamenii necunoscuti.
In plus, capatam mai multe perspective asupra vietii si devenim astfel, mai optimiste si mai stabile emotional.
Eliberarea de stres
Stresul reprezinta una dintre cele mai mari probleme ale secolului XXI. Societatea in care traim, jobul sau situatiile dificile din familie constituie factori stresori, responsabili de aparitia iritabilitatii si a numeroaselor boli cardiace. Pentru a ne elibera de aceste tensiuni, calatoriile ne sunt recomandate.
Dr. Margaret J. King este de parere ca printr-o schimbare temporara a mediului de acasa ori a celui de la birou cu un altul nou, relaxant, putem scapa de stres.
Totodata, aceasta sustine ca "intocmind o lista scurta de activitati zilnice si eliberandu-ne de sub povara complexelor cauzate de anumite proiecte ori relatii esuate, mintea noastra se reseteaza si, implicit organismul nostru."
Sporirea creativitatii
Vrei sa iti dezvolti creativitatea? Atunci alege repede o destinatie turistica, fa-ti bagajele si porneste intr-o noua calatorie!
Potrivit unui studiu realizat de Lile Jia, psiholog al Universitatii Indiana, putem gasi solutii la diverse probleme, folosind cunostintele pe care le-am dobandit in urma calatoriilor noastre.
Atunci cand suntem pusi in ipostaza de a gasi o idee noua, creierul nostru apeleaza la notiunile pe care le stie deja, la ceea ce ii este familiar.
Tocmai de aceea, calatorind cat mai mult si apeland la informatiile obtinute prin acest mod, vom reusi sa conferim lucrurilor banale din jurul nostru o alta lumina si chiar sa privim anumite situatii de viata dintr-o perspectiva inedita.
O dispozitie generala mai buna
Avand in vedere grijile care iti populeaza mintea zi de zi si situatiile dificile care apar mereu, este si firesc sa nu fii in "apele tale". Asadar, pentru a avea o dispozitie generala mai buna este indicat sa calatoresti cat de des ai prilejul.
Dr. Leigh Vinocur afirma faptul ca "vacantele regulate in care dedicam mai mult timp propriei persoane si familiei noastre, ne ajuta sa ne eliberam de stres prin scaderea numarului de hormoni ai stresului produsi de organismul nostru, care contribuie la degradarea sanatatii noastre mentale si fizice".
Prin urmare, calatoreste ori de cate ori poti si incearca sa te detasezi de problemele pe care le ai, acordand mai multa atentie propriei tale persoane, dar si celor dragi tie.
Nici nu trebuie sa cauti scuza bugetului redus. Nimeni nu spune ca doar calatoriile in tari exotice au acest efect benefic.
Cunoastere si incredere in sine
Prijelul de a cunoaste diverse culturi si de a intalni o multime de oameni foarte diferiti de noi ne ajuta sa ne formam o imagine mai clara asupra propriei persoane si sa descoperim ceea ce intr-adevar ne defineste.
Mary Helen Immordino-Yan, profesor de psihologie la Universitatea Southern California, sustine ca "abilitatea noastra de a interactiona cu persoane diferite de noi, dar si capacitatea de a iesi din zona noastra de confort, reprezinta modul prin care putem afla cine suntem cu adevarat".
Totodata, calatoriile care implica si anumite schimburi culturale constituie o cale prin care reusim sa ne recapatam increderea in fortele proprii.
Cum? Studiile au demonstrat ca in momentul in care facem cunostinta cu oameni ce apartin altor culturi si constientizam ca persoane diferite impart aceeasi parere pozitiva in ceea ce ne priveste, incepem sa devenim mai increzatori in noi insine.
De Roxana Balan
Foto: 123rf.com