Brâncuși la Timișoara – Capitala Europeană a Culturii în 2023

Celebrarea orașului Timișoara Capitală Europeană a Culturii începe la final de septembrie într-o energie fascinantă la Muzeul Național de Artă prin mult așteptata expoziție "Brâncuși: surse românești și perspective universale". Din 30 septembrie și până în 20 ianuarie, Muzeul Național de Artă Timișoara, alături de organizatorii Fundația Art Encounters și Institutul Francez din România, invită publicul să urmărească modalitatea prin care Brâncuși a reușit să traverseze toate frontierele geografice, istorice, formale, de gen pentru a-și asigura acel loc aparte, neatașat niciunui curent artistic. Curatoriată de Doina Lemny, expoziția beneficiază de împrumuturi excepționale de la Muzeul Național de Artă Modernă, Centre Pompidou din Paris, Tate din Londra, Fundația Guggenheim, Muzeul Național de Artă din București și Muzeul de Artă din Craiova, precum și din colecții particulare. Expoziția  "Brâncuși: surse românești & perspective universale" este cea mai importantă expoziție dedicată lui Brâncuși din ultima jumătate de secol în România și va expune și o inedită selecție de fotografii și fragmente filmate de artist.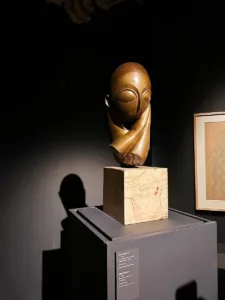 In Timișoara, la finalul lunii septembrie, de neratat pentru publicul curios este Noaptea Campusului Deschis. Noaptea Cercetătorilor Europeni, în Biblioteca Centrală a Universității Politehnică Timișoara. Astfel organizatorii de la Liga AC și Universitatea Politehnică Timișoara provoacă vizitatorii să descopere știința la intersecție cu arta, tehnologia, arhitectura și cultura prin conferințe, ateliere și expoziții desfășurate în incinta campusului Universității Politehnică Timișoara, prin câteva trasee principale de explorat: Science & Wine, Stiinta la miezul nopții – prezentări ale unor reputați cercetători internaționali, expoziția din programul Bright Cityscapes: "Atlas of Distances", expoziția MV Sci-Art: Porous Matter – lucrări realizate de artiști împreună cu cercetători din UPT și Norvegia, instalația THE FACE; Experimentarium, instalația imersivă Physic – A.I. Garden a artistului britanic Alex May, Bega River Heritage, o instalație imersivă realizată de Spotlight Heritage la spațiul UPT Campus Creativ și multe altele. Evenimentul este parte din "Noaptea Cercetătorilor Europeni", o inițiativă de a prezenta știința publicului larg, aducând-o mai aproape de cei interesați prin artă, tehnologie și arhitectură. 
Pe 30 septembrie are loc la Galeria 1 Bastion Seară Ars Electronică @HEI, cea mai recentă selecție de scurtmetraje de animație ale Ars Electronică Animation Festival, care se desfășoară anual la Linz (Austria). Evenimentul aduce în fața spectatorilor filme realizate de tineri cineaști europeni de top iar publicul va putea urmări cele mai importante două secțiuni ale programului: Electronic Theater și Austrian Panorama.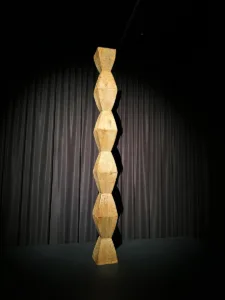 Din sfera teatrului, în ultima zi din septembrie, publicul poate participa la 25 de ore de teatru non-stop, în diferite locații culturale din Timișoara, cu piese ca Extraconjugal, scrisă de Neil Simon, unul dintre cei mai de succes dramaturgi americani contemporani; Coadă, o comedie deșănțată sau un comentariu filosofic; Născut în '90, un spectacol al generației revoluției. Evenimentul continuă pe 1 octombrie, la Teatrul German de Stat Timișoara, cu Născut în 2000, a doua parte a Trilogiei BIS Teatru, care a avut premieră în plin val de pandemie, în august 2020, cu 12 spectatori în public și cu transmisie livestreaming; Beat Bukovsky, la Cuib d'Arte, o piesă pe versurile originale ale poetului, nuvelistului și romancierului american de origine germană, cu acompaniament sonor de chitară, loop-station și trompetă; Improstory și Orașul meu, un show comunitar, live de la Cuib D'Arte; Opinia publică, piesă jucată la Colegiul Național de artă "Ion Vidu"; Capra cu 3 iezi, un spectacol al unor adolescenți sibieni care la baza textul lui Matei Vișniec "Capra, Iedul cel mic și Cumătra Lupoaică" care reinterpretează povestea lui Ion Creangă; Soare cu dinți, o premieră absolută a producției și Visul, ultimul spectacol din cadrul festivalului 25 de ore de teatru non-stop.
Inceputul lunii octombrie aduce evenimentul Culture of Nightlife Conference, parte din The Night-Art Festival. Astfel cultura vieții de noapte din orașele României e analizată în cadrul primei ediții a conferinței "Culture of Nightlife Conference" printr-un eveniment care dorește să schimbe percepția despre cultură și momentele optime și forma în care poate fi consumată aceasta. In aceeași perioadă va avea loc proiectul "Atenție, apă!", în care cei curioși pot afla mai multe despre Canalul Subuleasa printr-un traseu dinspre mediul construit înspre cursul de apă, organizat în programul LA PAS/Slowing Down.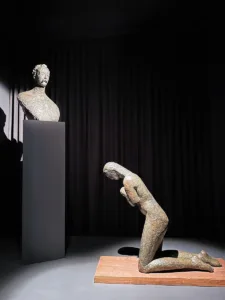 În luna octombrie se va încheia proiectul Ziua omagială Bartók Béla iar punctul culminant va fi organizarea unui spectacol în Sala Capitol a Filarmonicii Banatul. Spectacolul va fi rod al colaborării între Filarmonica din Timișoara, Ansamblul  Simfonic din Szeged, Formația de Balet Contemporan din Szeged și Formația Muzsikas. De asemenea, tot în luna octombrie publicul poate lua parte la Timișoara – Guitar Friendly City, un proiect de artă participativă.
Între 3 – 12 octombrie va avea loc Lights On Bega, mai mult decât un eveniment cultural și artistic și mai degrabă o invitație la luarea de măsuri și la schimbarea atitudinii noastre față de mediul înconjurător. În centrul acestei manifestări va fi instalația Floating Earth, creația artistului britanic Luke Jerram, ce reprezintă Pământul într-o mărime și detaliu uimitoare și invită privitorii să mediteze asupra fragilității planetei. Tot despre fragilitate, dar de data asta transpusă în teatru, între 8 și 9 octombrie, Teatrul Bașcă prezintă Teatru incluziv pentru copii și adulți | Puf Buf (în cadrul Festivalului în: v z b l), un spectacol jucat de micii actori cu deficiențe de auz de la Centrul școlar pentru Educație Incluzivă "Constantin Pufan".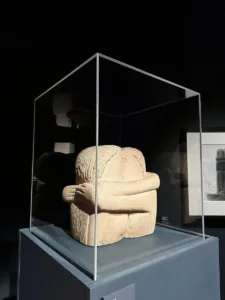 Celebrating Trouble. Choreographic Convention ajunge între 4 și 8 octombrie la Faber, Bastion 2, Centrul de Proiecte și Pavilionul ISHO prin Asociația 4Culture, cu un program dedicat artelor performative și multidisciplinare. Reunind spectacole de dans și performance, expoziții și discuții de tip panel cu speakeri și performeri care activează pe scenă culturală internațională, Celebrating Trouble. Choreographic Convention este un eveniment complex, dedicat unui public avizat. Tot pentru publicul amator de dans contemporan, pe 6 octombrie se va deschide DINAM – Stagiunea de dans contemporan Timișoara ediția a III-a, un eveniment al asociației Unfold Motion. Astfel stagiunea de dans contemporan își propune să dezvolte noi audiențe pentru domeniul dansului contemporan și să pună bazele accesibilizării unei oferte culturale constante pentru publicul consumator de spectacole de dans contemporan și evenimente corelate cu acesta, prin 10 spectacole, 3 proiecții de film de dans, 10 ateliere dedicate profesioniștilor, 10 sesiuni Q&A și interviuri cu artiștii invitați.
Din registrul educațional, pe 5 octombrie va avea loc la Universitatea de Vest din Timișoara Conferința Internațională "Teach with Space", demers ce creează oportunități de colaborare și interacțiune cu specialiști și oameni de știință din diferite domenii, oferind participanților un cadru inspirațional pentru a descoperi modalități inovatoare ale procesului instructiv-educativ.
            Un eveniment mult așteptat de publicul avizat, Simultan Festival 2023, va avea loc între 5 și 8 octombrie, la MX – Muzeul Corneliu Miklosi și la fostele ateliere ale Societății de Transport Public Timișoara. Ediția din 2023 își propune să exploreze și să chestioneze aspecte ale societății și ale vieții individuale influențată de tehnologie, să perturbe imaginea standardizată a viitorului, cultul progresului și dezvoltării infinite, printr-o serie de evenimente și acțiuni, precum performance-uri sonore și audiovizuale, proiecții de artă video, expoziții, conferințe și ateliere.
Un alt festival îndrăgit de publicul timișorean și nu numai, Timișoara Jazz Festival, ediția XIII, va avea loc între 5 și 8 octombrie prin Fundația Culturală Jazz Banat care va aduce pe cele șase scene simboluri ale arhitecturii, istoriei și culturii Timișoarei și artiști de top ai jazzului românesc și internațional.
Între 6 și 8 octombrie, un alt eveniment vibrant pentru oraș este "Timișoara 2023. Celebrarea orașului". Odată cu sosirea toamnei vremea a devenit numai bună de explorat orașul, într-o redescoperire a conexiunii dintre cartierele Timișoarei, de-a lungul răului Bega. Întâlnirea va avea loc la Uszoda, pentru un nou sentiment al comunității în jurul apei care străbate orașul iar pentru cele trei zile participanții vor fi invitați la concertele Dubioza Kolektiv, o formație de ska, punk, reggae, electronică, balkan și hip-hop din Bosnia și care de-a lungul anilor a devenit cea mai mare trupă din Balcani; Guess Who, trupa cunoscută publicului larg odată cu lansarea în anul 2009 a albumului Probe audio; Domino, un concept unic datorită combinației de țambal, chitară bas, chitară electrică, synth-uri și tobe; Brigada vs. Quinta Spartă, alături de Norzeatic, Brugner și DJ Dox, care nu mai au nevoie de nici un fel de prezentare pentru publicul avizat, și la turneul de baschet 3X3 Timișoara 2023. City Celebration pentru echipe mixte, pentru diferite categorii de vârstă. între 6 și 8 octombrie, odată cu evenimentul Celebrarea orașului, poate fi văzută la MV Sci-Art Center expoziția EB.Lab, o instalație de artă ce interpretează cercetările realizate de echipa Ecluze pe Bega și propune diferite tipuri de înțelegere a ecosistemului de pe Canalul Bega. De asemenea, între 7 și 8 octombrie, în cadrul evenimentelor alocate celebrării orașului, va avea loc proiecția filmului documentar Circumeuropa | Primul pas, care prezintă prima parte a primei expediții fluvio-maritime a unui echipaj românesc, expediție care s-a desfășurat în jurul Europei. Astfel, publicul este invitat la Stația Vaporetto de la Catedrala Mitropolitană, sâmbătă și duminică, între 18:40 – 20:00, pentru vizionarea acestui film documentar deosebit, o inițiativă a Asociației Wild Watch.
Între 13 și 15 octombrie, publicul poate participa la LA PAS: Festival de gastronomie artizanală, la Muzeul de Transport Public "Corneliu Miklosi", care aduce laolaltă peste 50 de artizani și susține un program artistic complex, cu artiști locali, din țară, precum și din Ungaria, Italia și Portugalia.
Pentru pasionații de film, Gender Equality în Cinema, prima ediție Les Films de Cannes la Timișoara, va avea loc între 19 – 22 octombrie. Această ediție specială continuă tradiția festivalului de a populariza filmul de artă european și internațional, de data asta cu un program de proiecții și evenimente profesionale care pun în lumină contribuția cineastelor și profesionistelor în cinema, cu scopul de a omagia moștenirea culturală a acestor artiste.
Pasionații de artă contemporană și publicații independente se vor întâlni în perioada 26 – 29 octombrie la cea de-a 5-a ediție a Sit+Read Artbook Fair, un târg unic care reunește artiști contemporani, designeri, tipografi, edituri independente și pasionați de artă într-un spațiu de dialog și inspirație, la Muzeul Corneliu Miklosi.
La final de octombrie publicul este invitat la expoziția Am început să văd culorile | Expoziție de artă naivă din România și Serbia, un eveniment organizat de Asociația Prin Banat, în cadrul Festivalului Cămine în mișcare, ce va putea fi vizitată între 27 octombrie și 27 noiembrie, în Palatul Ștefania din Piața Traian.
Un ultim eveniment al lunii este Premiera absolută a Operetei "Grüsst mein Banat", care va avea loc pe 28 octombrie, în premieră mondială, în Sala Mare a Teatrului Național din Timișoara. Operetă "Grüsst mein Banat" de Emmerich Bartzer va fi o premieră mondială, pentru că, deși lucrarea a fost finalizată în 1939 de către muzicianul născut la Lovrin, în Hatzfeld, nu a mai ajuns la premiera programată în același an la Viena, care a fost anulată din cauza izbucnirii celui de-al Doilea Război Mondial. Opereta are 3 acte şi este orchestrată și aranjată de dirijorul timișorean Andreas Schein.
Expoziția "Semnalizatoare – Designul nu este un Panou de Bord", parte din programul Bright Cityscapes, organizat de Universitatea Politehnică Timișoara și Faber, va continua până pe 11 noiembrie, la Faber, de luni până sâmbătă, între orele 10:00 și 20:00. Expoziția curatoriată de Martina Muzi vorbește despre industria Timișoarei, principala forță economică a orașului de peste 200 de ani, fiind o demonstrație despre cum designul se intersectează cu alte domenii și pune întrebări legate de industrie, arătând impactul extins al designului. De asemenea, tot la Faber, până pe 22 octombrie, poate fi vizitată și expoziția Performing 89. Stări de deziluzie, un proiect al asociației Institutul Prezentului, curatoriată de Alina Șerban.
            O lună plină de evenimente dintre cele mai complexe, anunță publicul de toate vârstele să se pregătească de o intensă explorare a orașului, într-un început de toamnă a unui an special: 2023.
Programul Cultural Național "Timișoara – Capitală Europeană a Culturii în anul 2023" este finanțat de către Municipiul Timișoara, Ministerul Culturii și Consiliul Județean Timiș.
Parteneri principali: Banca Transilvania, Catena, Linde Gaz România, Cramele Recaș, Iulius Town, Profi
Broadcaster oficial: TVR
Partener de mobilitate: Automobile Bavaria