(P) Jardin Urbain: după-amieze boeme la ParkLake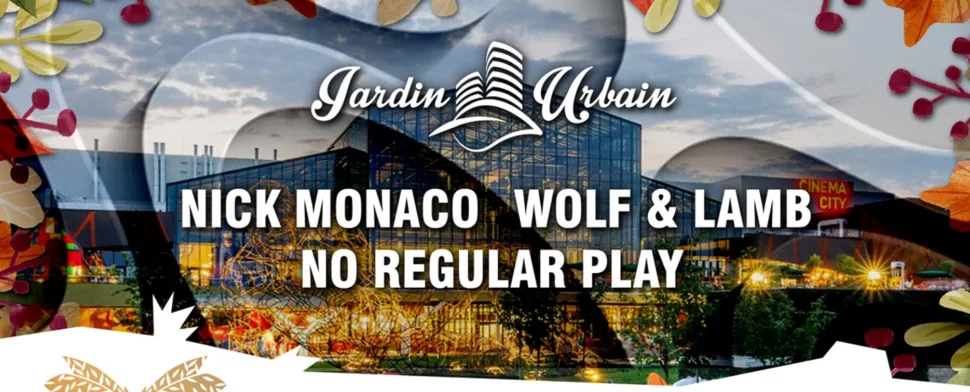 Patru zile de street food, cocktail-uri, muzică și relaxare
ParkLake Shopping Center găzduiește în perioada 13 – 16 septembrie cea de-a doua ediție a festivalului Jardin Urbain. Combinația perfectă între un festival gastronomic și un boutique-festival de muzică electronică, acesta își propune să încânte publicul timp de patru zile cu delicii culinare din bucătăria națională și internațională, dar și cu muzică pe măsură.
Organizat de Festival de Bonheur și găzduit de ParkLake, Jardin Urbain propune pentru al doilea an consecutiv un line-up culinar de excepție, cuprinzând treisprezece participanți vestiți și apreciați: Arepas Colombianas, Bubble Waffle, Creperie de Paris, Flying Pig, Furgoneta Street Chefs, Gattini Pasta, Lazy Duck, Mexican Bizness, The Bun, Time In, The Buss Specialty Coffee, Vice Cream, Za German WurstWagen. Aceștia vor prepara pentru public bucate dintre cele mai gustoase și vor evidenția cele mai noi trend-uri în materie culinară.
În plus, după-amiezele petrecute la festival vor avea o notă classy & chic datorată artiștilor de muzică electronică ai cunoscutului label CREW LOVE.  Nick Monaco, No Regular Play, Wolf + Lamb, dar și DJ ca Bubble Boy, sau Radu Nicolaescu (aka NADOO) și alți invitați surpriză vor transformă cele patru zile de festival în experiențe savuroase, perfecte pentru începutul de toamnă.
Accesul la eveniment este gratuit.
Program:
Joi, 13.09. – 16:00-23:00
Vineri, 14.09. – 16:00-23:00
Sâmbătă, 15.09. – 11:00-23:00
Duminică, 16.09. –  11:00-23:00
Mai multe detalii despre evenimentele ParkLake, dar și programul complet găsiți pe www.parklake.ro și pe pagina de Facebook ParkLake Shopping Center.