Exercitii de creativitate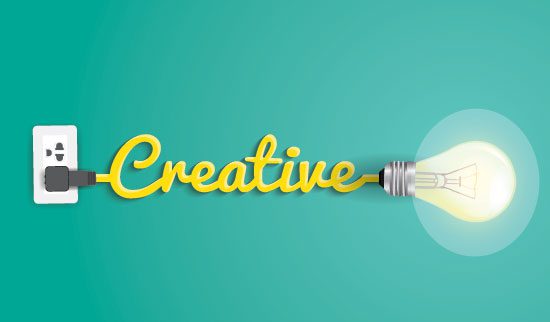 In ultima vreme, scriem destul de mult despre creativitate. Pentru ca ea trebuie incurajata, la copii si adulti, pentru ca e placuta si foarte utila. Dar cum sa fii creativ, ca adult, intr-o problema data? Cateva idei de la un "guru" pe acest subiect, Michael Michalko.

In cartea sa, Cracking Creativity. The Secrets of the Creative Genius, autorul american prezinta cateva tehnici prin care noi, toti, putem fi mai isteti si mai cretivi in rezolvarea de probleme.
Fie ca este vorba despre problema orei de culcare a copiilor neastamparati sau despre o noua tehnica de marketing, e bine sa fim creativi cand cautam solutii.
Orice problema a vietii poate fi rezolvata in mai mult de un singur fel. Oamenii nici nu isi pun problema ca ar putea face si altfel ceea ce fac deja intr-o anumita maniera.
Rezolvam problemele vietii asa cum ne-au invatat parintii, scoala sau, mai tarziu, experienta si nu cautam solutii alternative. Desi, poate ca acele solutii alternative sunt mai economicoase, mai distractive sau mai eficiente din punctul de vedere al consumului de energie.
Sedimentarea experientelor si ideilor de-a gata, obiceiurile si rutinele cu care abordam o problema se acumuleaza gradual, pana cand reduc perspectiva altor posibilitati. Dar creativitatea inseamna sa scapi de rutina! Putem redeveni creativi daca schimbam perspectiva asupra problemei.

Cum se face
Creativitatea inseamna, in esenta, sa reordonezi informatia pe care o ai despre acea situatie. Sa gandesti altfel. Unii spun outside the box, fara sa stie exact despre ce box este vorba.
Este vorba despre box-ul (cutia) conceptiilor gata primite, a ideilor fixe despre cum se face una sau alta. Sa zicem ca ai o afacere de productie de legume si vrei sa gasesti alte canale de distributie a legumelor tale, decat cele conventionale, la piata sau la supermarket.
Incearca sa nu privesti prin prisma experientei sau a ceea ce deja faci. Ca sa fim mai creativi, avem nevoie sa ne desprindem de metodele traditionale, de ceea ce deja stim. Ca atare, e necesara restructurarea informatiei, reordonarea ei in tipare noi, care sa functioneze.

Fa gandurile cat mai vizuale. Foloseste diagrame, grafice, harti
Flipchart-ul nu s-a inventat degeaba, ci pentru ca permite sa ai sub ochi mai multe informatii simultan.

Foloseste jocul combinatoric
Observa similaritatile dintre diverse domenii. Alexander Graham Bell a facut paralela intre urechea interna si membrana telefonului si asa a inventat telefonul.

Gaseste si foloseste ceea ce… nu cauti
Alexander Fleming a descoperit penicilina prin observarea mucegaiului (dar nu cauta, activ penicilina).  Este foarte importanta reformularea problemei in cat mai multe feluri. Cele specifice duc mai repede la solutii. Defineste cat mai specific (cine, ce, unde, cand, de ce, cum?).

Genereaza perspective multiple
Unui grup mic i se dau cate cinci foi la fiecare prsoana, ca sa scrie cate o idee despre problema pe foaie. Se aduna foile si se amesteca. Se dau cate trei foi la fiecare (dar nu pe ale sale), sa le aranjeze in ordinea preferintelor personale.
Cele ramase se insira pe masa. Pot schimba foile intre ei. Formeaza trei echipe. Cere-le sa selecteze cate trei carduri si sa le lase deoparte pe celelalte. Cere fiecarei echipe sa sintetizeze cele trei foi ramase intr-o singura idee.
Cere fiecarei echipe sa prezinte problema catre grupul mare. Apoi cere grupului sa sintetizeze cele trei formulari intr-una singura.

Metoda rotatiei
Formuleaza problema in termenii tai. Apoi reformuleaza din perspectiva altor personaje: a sefului, a medicului, a reporterului, a politicianului.

Pune intrebari ludice
Daca ar fi ceva viu, ce ar fi?
Ce reincarnari a avut problema mea? Care e trecutul/viitorul problemei?
Ce are estetic problema mea?
Care e "viata personala" a problemei mele?
Ce ar spune "psihiatrul" problemei mele?

Fa gandirea cat mai vizuala
Da Vinci, Einstein, Darwin, Richard Feynmann. Toti gandeau vizual (diagrame, harti). O caracteristica a geniilor creative este tendinta de a extinde orizontul asociativ larg si neobisnuit. Restul semenilor tinde sa isi constanga orizontul asociativ in spirit liniar si explicativ.
Formuleza tema.
Asociaza liber cuvinte.
Scrie tot ce iti trece prin cap.
Foloseste grafice.

Alt exercitiu
Aduna cat mai mult material despre o problema care te framanta.
Gandeste-te la orice element legat de problema. Scrie pe un card.
Cauta conexiuni intre carduri si grupeaza-le in categorii generale.
Integreaza si grupeaza pana cand se reduc la patru-sase grupuri.
Alt exercitiu (folositor cand vrei sa inventezi ceva).
Fa cate o lista de zece obiecte la stanga si zece la dreapta. Combina-le intre ele pana cand apare ceva nou, care poate fi folosit.

Creativitatea in problemele vietii cotidiene
Cand suntem confruntati cu o problema, selectam cea mai promitatoare cale bazandu-ne pe experienta anterioara, pe educatie, munca etc. Excludem alte abordari si lucram intr-o directie definita, catre o solutie conventionala.
Creativitatea are loc in faza de perceptie. Atunci se formeaza perceptiile si conceptele si tot atunci pot fi modificate.
Foarte important! Creierul retine cinci si noua procente din informatie. Dupa 20 de secunde, informatia dispare total. Pentru ca era constient de cat poate sa uite, Edison a umplut cu idei peste 3.500 de caiete, descoperite dupa moartea sa, in 1931.
Henry Ford: "Geniul este abilitatea de a crea ceva nu din ideile si inventiile altora".
Iuliana Alexa
Iuliana Alexa a fost redactorul-sef al revistei Psychologies de la aparitia primei editii a revistei până în anul 2019. Iuliana a absolvit Facultatea de Litere si este coach.