Amintirile ce trec prin corp – de David Servan-Schreiber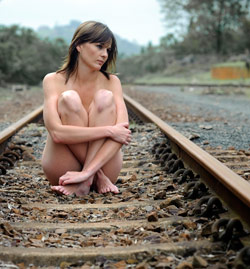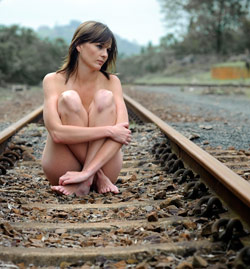 Reactiile noastre emotionale au cel mai adesea cauze atat de profund ascunse in noi si in trecutul nostru, incat ele ne raman misterioase pentru noi.
Cu toate acestea, este posibil sa le putem accesa, sa le controlam si adesea chiar sa le schimbam. Astfel a fost pentru Michael, un tanar psihiatru. El a venit sa se formeze la EMDR si sa participe la exercitiile practice ce fac parte din acest program. Era randul lui sa joace rolul de pacient. Povesteste cum s-a simtit complet paralizat cand a primit de la banca o scrisoare ce ii reamintea suma pe care o datora. Stiind ca nu o poate plati, a fost cuprins de panica.
Aceeasi emotie violenta il perturba de fiecare data cand se gandeste la aceasta intamplare. Reactia ii este familiara: ea il copleseste adesea in fata dificultatilor vietii curente. Si astfel poate povesti zeci de scene similare, in care s-a regasit intr-o deplorabila, inexplicabila stare de neputinta. Chiar daca se simte un pic mai puternic in fata acestei senzatii de cand a inceput o terapie, ar vrea sa stie daca este posibil sa faca progrese si mai mari. Atunci cand o reactie emotionala nepotrivita persista de multa vreme in viata noastra, nu ne este intot­dea­u­na usor sa regasim originile sale.
Si, cu toate acestea, reactia noastra la evenimentele prezente este intotdeauna consecinta la ceea ce creierul nostru a inregistrat de-a lungul experientelor anterioare. Acest proces este legat de natura insasi a organizarii creierului: cainii lui Pavlov salivau atunci cand auzeau o sonerie pentru ca acest sunet a acompaniat inainte servirea hranei. Invers: cei pentru care soneria suna atunci cand primeau un soc electric, incremenesc de frica si neputinta in asteptarea unui nou traumatism, chiar daca astazi ar fi posibil sa nu se mai repete.
In loc sa il lase pe Michael sa se piarda intr-un labirint de rationamente abstracte despre disfunctionalitatea sa ori in detalii despre episoadele sale depresive, terapeutul il intreaba ce simte in corp atunci cand retraieste in gand scena in care citeste scrisoarea de la banca. "O presiune pe piept si intepaturi in spatele ochilor", raspunde Michael.
"Inchideti ochii si concentrati-va pe aceste senzatii. Incercati sa cautati prin ele amintiri si urmariti imaginile care va vin spontan", cere terapeutul. Atunci cand, dupa un moment de tacere, Michael deschide ochii, acestia sunt plini de lacrimi: "Am revazut moartea surorii mele mai mici, atunci cand aveam 5 ani. Ea a stat la spital cu lunile si, de fiecare data cand o vizitam, o vedeam mai slabita. Simteam o totala neputinta si nimeni nu putea face nimic. Nu cred ca mi-am revenit cu adevarat vreodata".
Adult fiind, numeroase evenimente reactivau rana unui copil fara repere. Unele legaturi unesc atat de puternic trecutul de prezent incat le-am putea crede de nedesfacut; dar, in anumite conditii, atunci cand reusim sa reactivam si sa reanimam aceasta memorie a corpului, ele se pot destrama cu o rapiditate surprinzatoare.
✖
Mulțumim pentru că vrei să fim prieteni!
David Servan-Schreiber
Cronicar foarte citit al revistei « Psychologies » inca de la lansarea acesteia, David Servan Schreiber este fiul lui Jean Jaques Servan Screiber, politician si jurnalist francez. Astazi, scriitorul si doctorul David Servan Schreiber este profesor de psihiatrie la University of Pittsburgh School of Medicine. De asemenea, este lector la Facultatea de Medicina Lyon I. David Servan Schreiber este co-fondator al Centrului de Medicina Integrativa de la University of Pittsburgh Medical Center. In 2002 a primit Premiul pentru cariera exceptuionala in psihiatrie al Pennsylvania Psychiatric Society. Intre cartile pe care David Servan Schreiber le-a scris se numara "Vindeca depresia fara psihanaliza sau medicamente" tradusa si in romaneste la Elena Francisc Publishing. Cartile lui cunosc un succes imediat la scara internationala pentur ca ele descriu metode de vindecare accesibile oricui, noninvazive si care respecta dreptul omului la vindecare prin puterea proprie.