Iubitul meu, cu care locuiam, mi-a spus că vrea să mă vadă făcând sex cu alt bărbat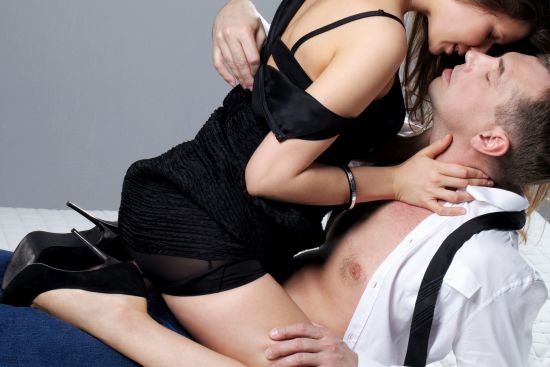 Tu ce ești dispusă să faci în pat în doi? Limita e cerul? Dar dacă ți se cere să apară un al treilea personaj? Până unde ți-e confortabil să mergi în materie de sex?
" Eu am avut în viaţă doi parteneri mari şi laţi. Unul a fost soţul meu, cu care m-am măritat pe la vreo 22 de ani, deci prea tânără ca să zic să ştiu despre ce e sexul.
Citește și:
Cum să-ți satisfaci nevoia de tandrețe când nu ai o relație
5 motive de fericire care nu au nicio legătură cu iubitul perfect
Făceam amândoi dragoste destul de implicat, dar şi destul de clasic. Fără ca asta să ne frustreze pe niciunul. Deci, dacă e să mă iau după acest film care face valuri acum, 50 Shades of Grey, cred că stilul meu de a face amor a fost unul de… vanilie.
Adică romanţios şi tandru, şi clasic. Soţul meu îmi aducea flori şi într-o zi le-am găsit întinse în patul nostru conjugal. Cred că aşa i-a venit lui să facă din tinereţe, de când îl asculta pe Bon Jovi şi al său Bed of Roses.
Frumos, nu? Al doilea iubit al meu – după ce am divorţat de soţul despre care am aflat că a repetat experienţa cu ikebana florală cu trandafiri galbeni cu una dintre amicele mele mai îndepărtate – a fost un artist destul de inventiv sexual.
Asta, ca să compenseze, poate, desele ocazii cu ejaculare întârziată (sau deloc). Dar, în fine, omul avea un apetit sănătos şi, de cele mai multe ori, treaba ieşea bine.
Până într-o seară, când mi-a spus, uitându-se la mine admirativ şi spunându-mi ce frumoasă sunt, că i-ar plăcea să mă vadă făcând dragoste cu alt bărbat.
Mie mi-a stat bucata de friptură în gât (găteam ceva) şi m-am uitat lung la el. Oi fi eu prea închistată? Ce răspuns să dau? Dacă zic că sunt de-a dreptul şocată, el ce va spune? Că sunt o mimoză sensibilă?
Cert e că şocul mi-a trecut abia peste câteva zile, în care m-am întrebat dacă el are chef să facă sex şi cu altele, dacă e aşa de relaxat la ideea ca eu să o fac cu alţi bărbaţi.
Pe moment, am zâmbit tâmp şi m-am prefăcut că am gura plină (nu se vorbeşte cu gura plină). Apoi am sărit pe el, chipurile excitată. Şi azi mă întreb de ce am făcut-o.
Cred că pentru a masca jena şi a ieşi cumva elegant din situaţia respectivă. Din fericire, s-a lăsat dus de val şi nu a mai repetat «complimentul». Dar uite, asta e ceea ce nu mi-a convenit mie sexual."
Foto: Shutterstock
✖
Mulțumim pentru că vrei să fim prieteni!