Romani destepti de prin strainatate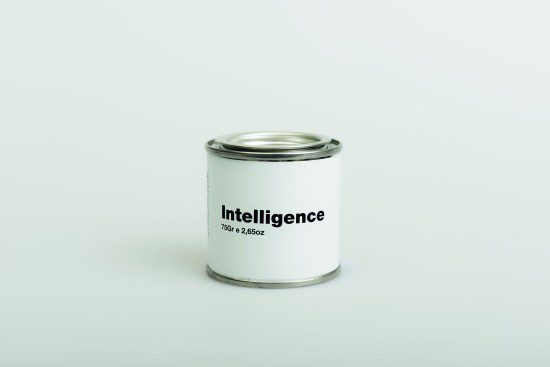 Prin Liga Studentilor Romani din Strainatate, am ajuns sa vorbim cu trei tineri exceptionali, pentru care inteligenta e doar unul din atributele bine antrenate. Talentati, vizionari, isteti din punct de vedere social, iata-i! Ce sfaturi au de dat de la inaltimea statutului lor inalt de acolo?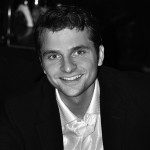 Sebastian Burduja a absolvit Universitatea Stanford din Statele Unite (Phi Beta Kappa, with honors and with distinction), cu specializarea Politica Comparata si sub-specializari in Economie si Sociologie. Sebastian si-a continuat apoi studiile la Harvard University, ca David M. Rubenstein Fellow, urmand un program de dublu masterat: MBA la Harvard Business School (with distinction) si MPP la Harvard Kennedy School of Government.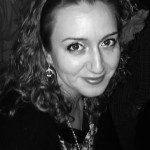 Dr. Alexandra Balahur este cercetator post-doctoral la European Commission Joint Research Centre. A absolvit Facultatea de Informatica din Iasi in 2007 si in 2011 a primit titlul de Doctor European cu nota maxima din partea unei comisii alcatuite din 9 membri de prestigiu ai comunitatii europene in domeniu.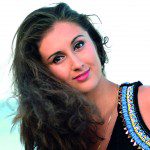 Sinziana Mircea studiaza pianul la Hochschule für Musik und Tanz din Köln.
In ce constau aptitudinile necesare unei cariere internationale?
Sebastian Burduja:  In viziunea mea, succesul depinde de trei calitati: competenta, putere de munca si caracter. Toate sunt necesare pentru a reusi in cariera, mai ales intr-un mediu global mai competitiv ca oricand.
Alexandra Balahur: In primul rand, dupa parerea mea, pentru a avea o cariera plina de satisfactii si a te bucura de ceea ce faci, trebuie sa iti placa domeniul si sa pui pasiune in munca ta. In orice job, oriunde ai fi in lume, treci prin tot felul de momente, unele mai placute si altele, nu. De aceea, cred ca e important sa fii foarte motivat si sa stii care e scopul tau. In plus, ca sa te adaptezi intr-un loc nou, ai nevoie de energie, optimism, creativitate, bunavointa, spirit practic si sociabiliate. Pentru o cariera internationala, in mod specific, parerea mea e ca cea mai importanta aptitudine e flexibilitatea in gandire si o abilitate de a te adapta usor (termenul englezesc e resilience). Aceste aptitudini sunt esentiale, pentru ca nu e atat de simplu sa o iei de la capat la cativa ani (eventual, in alta tara, cu o alta limba, o alta cultura etc.) ori sa-ti schimbi jobul, sa fie nevoie sa te integrezi intr-un mediu nou, cu persoane noi, o cultura organizationala  diferita etc.
Sinziana Mircea: Onestitatea, tenacitatea, optimismul si puterea de munca sunt elementele-cheie ale unei cariere internationale in orice domeniu.
Ce ati invatat bun aici si ce ati invatat bun si util in strainatate?
S.B.: Ceea ce am invatat peste hotare s-a suprapus peste o fundatie solida formata in tara. O spun de fiecare data cu deplina convingere si recunostinta: datorez aproape totul Romaniei! Mai intai, educatia primita in familie, de la parinti si bunici (ambele bunici au fost invatatoare, iar un bunic a fost preot in Neamt si Bacau timp de peste 60 de ani). Apoi, educatia din scoala primara, gimnaziala si de la liceu. Am avut parte de dascali extraordinari, oameni care si-au iubit meseria si au muncit enorm, pe salarii de nimic, pentru a forma competente si caractere. Cinste si recunostinta lor! Totodata, in America mi-am desavarsit pregatirea academica la Stanford si Harvard, luptand zi de zi pentru a fi printre cei mai buni. Societatea americana are o doza molipsitoare de: optimism, incredere in fortele proprii si in ceilalti membri ai comunitatii si convingere ferma ca viitorul apartine celor care muncesc mai mult si mai bine – oricine poate reusi, acesta este the American dream.
A.B.: In Romania, am invatat ca e important sa ai o cultura bogata si cunostinte din diverse domenii. La noi, educatia e complexa si acest lucru e foarte bun, din punctul meu de vedere. In strainatate, in cele mai multe cazuri, oamenii sunt mult mai focalizati pe domenii foarte bine delimitate. Acest fapt ii face foarte buni specialisti in domeniul respectiv, dar le limiteaza posibilitatea de a avea o intelegere mai ampla a unor fenomene sau de a gandi outside the box. In strainatate, am invatat foarte multe despre comunicare si prezentare.
S.M.: Bazele formarii mele ca pianista le-am pus in Romania, unde am invatat ca, fara disciplina zilnica, nu exista per­formanta. Mergand la universitate in Germania m-am integrat intr-un sistem educational mult mai flexibil, fapt ce poate reprezenta un avantaj, dar si o capcana, depinde de modul in care iti asumi aceasta responsabilitate.
Ce este, din punctul dumneavoastra de vedere, un om inteligent? Ce anume face talentul si succesul in breasla dvs.? Care ar fi calitatile?
S.B.: Inteligenta este de multe feluri. In societatea de azi, un EQ mare este cel putin la fel de important ca un IQ pe masura, iar sistemele educationale ar trebui regandite pentru a modela toate aceste abilitati. In ultima instanta, dovada inteligentei unui om este modul in care isi traieste viata, pana in ultima clipa. Daca atunci poate sa-si spuna, tragand linie, ca lasa in urma o lume mai buna prin munca si exemplul sau, atunci se poate spune ca lumea pierde un om valoros si inteligent. In cuvintele strabunicului meu, "om esti pana la groapa; dupa asta, raman faptele".
A.B.: Un om inteligent, din punctul meu de vedere, are atat capacitatea mentala de a intelege si a gandi ratonal, cat si de a gestiona emotiile. Un om inteligent incearca sa gandeasca in context, sa ia deciziile cele mai potrivite in functie de circumstante, sa-i inteleaga si pe cei din jur, inainte de a judeca si de a incerca sa-si impuna punctul de vedere. In informatica, este important sa ai o gandire logica, clara, dar si un spirit creativ; capacitate de concentrare si viziune abstracta, dar si multa rabdare, perseverenta, curiozitate si dorinta de a invata constant.
S.M.: Muzica depinde de urechea celui care o asculta. Un muzician inteligent este cel care gaseste drumul spre sufletul ascultatorului si depaseste barierele de timp sau spatiu. In plus, iti trebuie o mare rezistenta fizica si, poate cel mai important, capacitatea de a-ti stapani emotiile pe scena: ele trebuie sa ramana un factor creator, nu distructiv.
Care este combinatia talent-munca care poate duce la o cariera internationala de succes? Mai mult noroc, talent sau munca?
S.B.: Dintre cele trei elemente men­tionate, munca trebuie sa fie pe primul loc. Malcom Gladwell a publicat o carte pe care o recomand tuturor cu incredere: Outliers. Argumentul principal, dovedit prin nenumarate exemple concrete, este ca secretul succesului sta in capacitatea noastra de efort, exprimata prin zeci de mii de ore de "antrenament". Talentul si norocul pot influenta, uneori, anumite rezultate. Insa, pe termen lung, cine este dispus sa munceasca pana la epuizare, cu spor si inteligenta, va ajunge intotdeauna mai departe decat cel talentat, dar lenes. Cat despre sansa, revin la celebrul citat din Thomas Jefferson: "Cred in noroc. Cu cat muncesc mai mult, cu atat am mai mult noroc".
A.B.: Cel mai important element in orice job e munca. Mi se pare evident. Este important sa ai talent in ceea ce faci, dar banuiesc ca acest lucru e reprezentat prin cariera pe care o alegi. Iar norocul… e clar ca mai bine il ai, decat sa-ti lipseasca. Dar sunt de parere ca norocul ti-l si creezi, incercand sa fii cat mai bun in ceea ce faci si profitand de oportunitatile care ti se ivesc.
S.M.: George Enescu a anticipat intrebarea si a raspuns deja acum un secol: pentru o cariera de succes este nevoie de "1% inspiratie si 99% transpiratie". Dar, adaug eu, un dram de noroc poate face o mare diferenta!
Ce ati face diferit, daca ar fi sa o luati de la capat in tara unde ati ajuns?
S.B.: Fara regrete, as merge pe acelasi drum in cariera si in viata personala. Am convingerea, totodata, ca acest drum ma poarta, pas cu pas, inapoi (de fapt, inainte) spre Romania. Stiu ca ziua revenirii acasa este aproape, ceea ce imi da putere si speranta. Pentru ca ce poate fi mai frumos decat sa iti croiesti un drum in tara ta, pastrand definitia inteligentei ca masura a faptelor tale?!
A.B.: Nu cred ca as face ceva diferit.
S.M.: As profita de oportunitatea de a locui intr-o tara noua vizitand cat mai multe locuri, pentru a-i intelege si mai bine cultura.
Ce importanta are inteligenta emotio­nala? Dar cea sociala (capacitatea de a-ti face prieteni, relatii etc.)?
A.B.: Atunci cand lucrezi intr-o tara straina, un pas esential pe care trebuie sa il faci este sa te integrezi in societatea in care traiesti. De aceea, cred ca este foarte important sa ai un coeficient de inteligenta emotionala mare. Nu este atat de usor sa te adaptezi unor circumstante noi, unor oameni noi, unei limbi noi, unor traditii si idei diferite fata de ale tale. Trebuie sa stii cum sa iti gestionezi emotiile, cum sa te adaptezi situatiilor, cum sa reactionezi atunci cand unele situatii nu au sensul sau semnificatia pe care le-ai da-o tu, in mod obisnuit. In ceea ce priveste inteligenta sociala, cred ca este, de asemenea, foarte importanta. Parafrazandu-l pe Hemingway, "nu sun­tem insule, ci parte din marele continent". Avem nevoie de oameni care sa ne fie aproape, cu care sa vorbim, sa ne sfatuim, cu care sa mergem la plimbare, la evenimente sociale etc. De aceea, trebuie sa stim cum sa comunicam cu oamenii din jur si sa ne facem prieteni oriunde ne-am afla.
S.M.: Capacitatea muzicienilor de a comunica atat intre ei, pe scena, cat si cu publicul din sala reprezinta o calitate esentiala. Aceasta e o alta latura a inteligentei emotionale intr-un plan foarte subtil, deoarece este vorba despre o comunicare de tip nonverbal. Dar si latura sociala reprezinta un ingredient indispensabil succesului in aproape orice domeniu.
✖
Mulțumim pentru că vrei să fim prieteni!
Iuliana Alexa
Iuliana Alexa a fost redactorul-sef al revistei Psychologies de la aparitia primei editii a revistei până în anul 2019. Iuliana a absolvit Facultatea de Litere si este coach.