4 moduri în care femeile și bărbații percep lumea diferit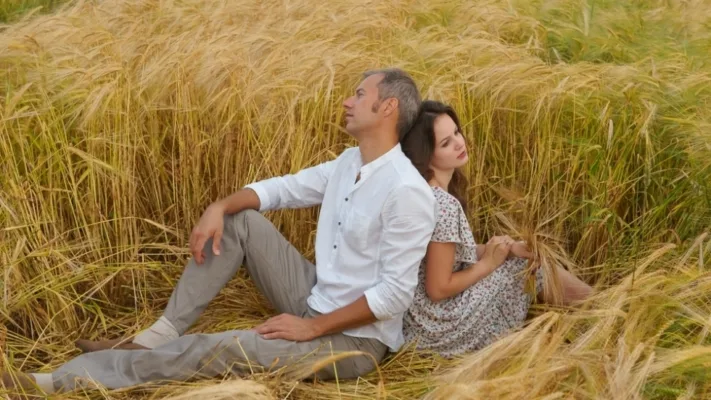 Că bărbații vin de pe Marte și femeile de pe Venus o demonstrează modul diferit în care percep culorile, mirosul, gustul și chiar timpul. Dar asta nu e tot: speranța de viață este mai mare în cazul femeilor, în orice colț de lume, studii mai noi arătând că responsabili sunt nu doar factorii biologici, ci și cei sociali, alături de stilul de viață adoptat.
Cercetătorii vorbesc despre un avantaj biologic al femeilor, speranța de viață fiind mai mare în cazul acestora, comparativ cu bărbații, încă de la naștere. În primul an de viață, rata mortalității în cazul bebelușilor de sex masculin este mai mare, cu 25-30%, după cum se arată într-un articol publicat pe scientificamerican.com. Responsabile ar putea fi mutațiile genetice la nivelul cromozomului X, situație în care femeile pot compensa, datorită unui al doilea cromozom X, lucru imposibil în cazul bărbaților, care au o altă structură a cromozomilor.
Un studiu realizat la Universitatea Carolina din Los Angeles arată, însă, că nu putem da vina doar pe natură: diferențele mari privind speranța de viață între femei și bărbați reprezintă un fenomen al secolelor 20-21, în trecut situația fiind alta. Acest lucru i-a făcut pe cercetători să analizeze și stilurile de viață, în cazul ambelor sexe, femeile fiind, se pare, mai responsabile când vine vorba despre alimentație și diverse alte obiceiuri.
Natura are un cuvânt de spus și în modul în care femeile și bărbații percep diferit lumea înconjurătoare. Iată ce diferențe au scos la iveală studiile:
Un studiu al City University of New York, din 2012, arată că povestea conform căreia

femeile disting mai bine culorile și identifică mai ușor diferite nuanțe

, nu este deloc poveste. Bărbații nu se lasă mai prejos, însă: sunt mai bine echipați pentru a sesiza rapid mișcarea la nivelul imaginilor.
Ruth Klein, autoarea

cărții

Time Management Secrets for Working Women

, este de părere că

femeile și bărbații percep diferit inclusiv noțiunea de timp

. Pentru femei, spune ea, timpul devine adesea un inamic, asta pentru că există foarte multe așteptări la adresa femeilor, profesional și acasă. Poate și de aceea

bărbații par să aprecieze mai mult ceasurile

, dincolo de faptul că sunt printre puținele bijuterii "sigure" pentru domni.
Cercetători din cadrul Universității Yale au descoperit că

femeile au mai multe papile gustative

, dar printre femei și bărbați, deopotrivă, există o categorie aparte (cca. 35% dintre femei și 15% dintre bărbați) care pot identifica diferite gusturi chiar mai bine decât restul lumii.
Și când vine vorba despre atingere, femeile stau mai bine decât bărbații

, datorită degetelor mai fine (acuitate tactilă), care pot identifica în detaliu diferite texturi, potrivit unui studiu din 2009, publicat în

Journal of Neuroscience

. Cu toate acestea, se pare ca bărbații cu degete fine (în special, vârful degetelor) au aceeași capacitate ca și femeile.
Sursa foto: Shutterstock
✖
Mulțumim pentru că vrei să fim prieteni!