Scurtmetrajele castigatoare la Locarno si Rotterdam din programul BIEFF 2016 deschid portile subconstientului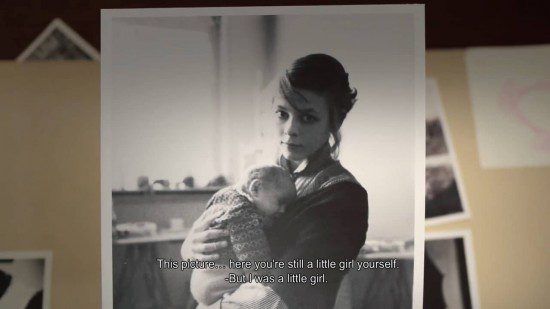 Festivalul International de Film Experimental Bucuresti exploreaza pana pe 20 martie, puterea emotiilor in cadrul a doua noi programe: You Run Through My Veins si Journeys into Subconscious.
Cea de-a sasea editie BIEFF aduce in capitala castigatorul Tiger Award la Rotterdam 2015 si cele mai provocatoare scurtmetraje din competitia aceluiasi festival, in cadrul sectiunii You Run Through My Veins, vineri, 18 martie, ora 18.00, la Universitatea Nationala de Muzica Bucuresti.
"Filmele din programul You Run Through My Veins contureaza natura profund contradictorie a legaturilor noastre afective, care pe de o parte ne hranesc, ne protejeaza si ne sustin in evolutia noastra, in timp ce, pe de alta parte, ne pot limita libertatea personala si impulsul natural de a explora viata, prin modele de comportament si de gandire mai mult sau mai putin constiente, dar adanc imprimate in propriul psihic." (Adina Pintilie, curatorul selectiei BIEFF)
Greetings to the Ancestors, castigatorul Tiger Award 2015, regizat de Ben Russell – o mostra de etnografie psihedelica – combina elemente de documentar, etnografie si cinema oniric, pentru a ilustra fluiditatea frontierelor constiintei. Camera de filmat este fie angajata antropologic in cadrul ceremoniei de inducere a transei a Congregatiei Jericho, fie urmareste vindecatori care descriu vise induse de halucinogenul African Dream Root, deschizand pentru spectator o cale catre lumea invizibila si puterea divina a viselor.
In Time and Place, a Talk with My Mom, Martijn Veldhoen isi indreapta camera de filmat catre povestea vietii mamei sale, intr-un experiment cinematografic unic, ce reconstituie cincizeci de ani din viata acesteia. Dincolo de istoria familiei, suntem martorii furtunoaselor schimbari culturale si sociale ale anilor 60–70 (lupta pentru libertatea de expresie, primele printuri pornografice) redate cu maiestrie prin reconstituiri vizuale originale.
Un spatiu intim, in care nota profund personala se contopeste cu conditia umana in genere, este creat de Nina Yuen, in Raymond, un asa-zis monolog al tatalui artistei. Naratiunea percutanta din punct de vedere vizual se deplaseaza liber si jucaus, de la reminiscente ale copilariei tatalui la amintirile autoarei, ca bebelus.
Proiectia este rezultatul unei colaborari unice in Romania cu Festivalul de la Rotterdam si este sustinuta de Ambasada Regatului Tarilor de Jos.
O invitatie in lumea subconstientului
Journeys into Subconscious, o noua sectiune tematica in competitia internationala BIEFF, prezentata cu sprijinul Ambasadei Suediei si al Forumului Cultural Austriac, invita spectatorii la introspectie asupra straturilor profunde ale mintii, dezvaluind ce salasluieste in spatiul palpitant al ideilor conflictuale si extreme, al dorintelor puternice si traumelor aflate in stare latent – joi, 17 martie, ora 20.00 la Cinema Elvire Popesco si sambata 19 martie, ora 19.30 la Cinema Muzeul Taranului Roman (studio Horia Bernea).
Castigator al premiului Cinema & Gioventù la Festivalul International de Film de la Locarno 2015, filmul lui Marcus Lindeen, Dear Director, este o creatie captivanta care vorbeste despre cautarea identitatii. In 1980 cantareata de jazz Kazzrie Jaxen a avut parte de o experienta care i-a schimbat complet viata: in timp ce urmarea filmul From the Life of Marionettes, absorbita de cinematografia lui Ingmar Bergman, ea si-a dat seama ca era un "geaman supravietuitor", singurul copil nascut dintr-o sarcina de gemeni.
Freud and Friends de Gabriel Abrantes va putea fi vizionat la BIEFF la o luna dupa premiera sa in cadrul Berlinale 2016. Regizorul "Herner Werzog" relateaza dintr-un laborator, unde merge sa il observe chiar pe G. Abrantes, acesta din urma oferindu-se voluntar pe post de cobai prietenei sale, om de stiinta implicat in experimente pentru citirea gandurilor. Patrunderea in mintea cobaiului tinteste de fapt nu doar expunerea unor frici sau dorinte individuale, ci obsesia culturii media pentru frumusete si sex, precum si eterna frica de angajament.
Premiat cu Mentiunea Speciala in cadrul debutului sau de anul trecut la Quinzaine des Réalisateurs de la Cannes, The Exquisite Corpus, realizat de Peter Tscherkassky, are ca material si baza tematica imagini erotice culese din surse variate. Regizorul foloseste tehnicile de manipulare a materialului analog pentru a-si cufunda spectatorii in detaliile vizuale al visului erotic al oricarui pasionat al celuloidului.
My Mommy, regizat de artistul FALCK, infatiseaza o camera goala, fara decor, in care doua femei de varsta a doua interpreteaza o scena sfasietoare despre abuzul unui copil. Marturia se transforma in reconstituire, iar pe masura ce exercitiul psihologic este reluat, spectatorul e atras tot mai adanc in starea experientiala a neputintei victimei. In final, catharsis-ul simtit de victima si agresor se dezvaluie ca avand o raspandire mult mai semnificativa: printr-o simpla miscare de panoramare a camerei ni se transmite un mesaj puternic despre transferul (involuntar) al traumei de-a lungul generatiilor: de la victima la copilul sau.
Cea de-a sasea editie a Festivalului International de Film Experimental Bucuresti BIEFF are loc in perioada 14–20 martie 2016, la Cinema Muzeul Taranului si Cinema Elvire Popesco.
✖
Mulțumim pentru că vrei să fim prieteni!