Cateva teorii despre dragoste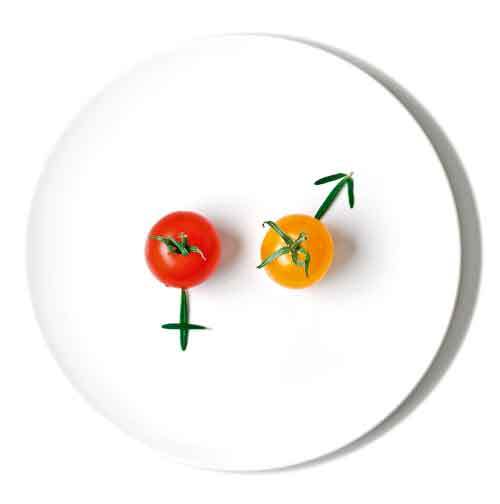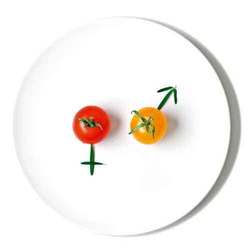 Ne preocupa pe tot parcurcul vietii si ne da batai de cap. Cati se pot lauda ca nu au suferit din amor si cati se pot lauda ca stiu cum sta treaba?
Dragostea este unul dintre cele mai intense si mai stabile sentimente umane si a venit timpul sa o teoretizam si sa o clasificam cat de cat.
Love's Labour's Lost… Cat de nimerit este titlul piesei shakespeariene… Din zorii adolescentei (in ziua de azi, chiar mai devreme, daca e sa ne gandim la cat de expusi sunt copiii la tot ce inseamna mesaje despre sexualitate, iubire sau despartire pe canalele media) o cautam.
Dragostea este aproape o obligatie in aceasta epoca in care singuratatea poarta stigmat. Iar daca e sa ne luam dupa numarul crescut de divorturi traumatizante sau de pacienti din cabinetele de terapie de cuplu, pierderea ei ne provoaca groaza.
Chit ca, de ceva vreme, "dragostea" nu mai era decat un pasnic ritual de umplut sarmale, cuprins in duioasa interogatie: "Iubi, ai dus gunoiul?".
Vrem sa simtim fiori, sa ne aprindem de dorinte trupesti, sa fim vazuti asa cum suntem de fapt (sau credem ca suntem, fascinanti,capabili, demni de admiratie si de figura infrigurata a cuiva pe un peron, asteptandu-ne…).
In cati dintre noi nu exista o Anna Karenina materializata in diverse grade? Sau o Madame Bovary patetica? Cel care nu a plans niciodata dupa o despartire, sa ridice primul piatra…
Cine poate spune ca nu e catusi de putin romantic si nu-i plac florile, telefoanele tarzii de "noapte buna" sau sms-urile lubrice de la un partener dornic, picate chiar in timpul unei sedinte de vanzari?
Stiluri de a iubi
Ei bine, se pare ca romantismul are si el grade si trese. Psihologii sunt o specie mai aparte a biologilor, care studiaza cu rabdare ingereasca ceea ce noi, restul lumii, consideram de la sine inteles.
Si iata cum iese la iveala ca, de fapt, exista mai multe stiluri sentimentale. In studiul Styles of Romantic Love, (The New Psychology of Love, Yale University Press, 2006), psihologii americani Clyde Hendrick si Susan S. Hendrick identifica sase stiluri de iubire.
Pe scurt, acestea sunt denumite: "eros", "ludus", "storgÄ"" (cuvant grecesc care s-ar traduce aproximativ prin "prietenie"), "pragma", "mania" si "agapÄ"". Din nomenclatura aceasta pompoasa, se deduce deja despre ce este vorba.
Sunt felurile noastre de a trai dragostea diferit, in functie de personalitate, biografia si educatia sentimentala a fiecaruia. Ele sunt destul de stabile de-a lungul vietii si ne servesc drept "lentile" prin care privim un nou partener. Dar sa le luam pe rand.
"Eros" e caracteristic celor care nu concep sa iubeasca fara senzualitate si sexualitate debordanta. Acesti "satiri si bacante" vor cauta intensitatea emotionala, vor prefera parteneri atragatori fizic, iar relatia in sine are o aparenta de inevitabil, nu i te poti opune.
Este ceea ce a patit Zeus de fiecare data cand si-a inselat consoarta; sau Jeremy Irons si Juliette Binoche in filmul Damage (1992). Justificarea cea mai comuna este "draga, pur si simplu s-a intamplat…".
Urmeaza "Ludus" sau ceea ce fac studentii cand scapa de la parinti. Schimbare frecventa de parteneri, comportament sexual adesea riscant. Se evita atasamentul si orice fel de implicare emotionala.
"Storge" este iubirea-prietenie. Este calma si linistita. Senzualitatea nu e componenta principala, partenerii pun accent pe linistea relatiei, pe cresterea copiilor, pe zacusca reusita la care a contribuit amandoi.
Nu este neaparat un trasatura a cuplurilor in varsta, unii prefera sa evite love's labor's lost inca de la tinerete. Se concentreaza pe relatia lor, pe care o alimenteaza cu tandrete, dar fara mari cutremure afective… "Nu simt ei ca pierd ceva?" – ne-am intreba noi, restul lumii.
Sa mergem mai departe. "Pragma" este o lista de atribute dezirabile (sa nu vorbeasca cu mancarea in gura, sa fie un bun parinte etc.). Poate ca e la mijloc frica de singuratate si nu neaparat dorinta de a impartasi experiente cu cineva.
Poate fi rezultatul unor comenzi sociale de care nu devenim constienti ("Fata mea, sa ai casa ta, un sot bun, care sa aduca banii acasa…"). Sentimentele sunt facultative. Urmeaza "mania". Este clar, dupa nume, la ce face referire. Iubirea-simptom, isteria si extazul. Dragostea maniacala care, de obicei, se termina prost. Anna Karenina.
Si, in sfarsit, sfanta sfintelor, "Agape". Este stilul femeii romane, eroina care pune nevoile partenerului deasupra celor personale. Este dragostea-sacrificiu. Dar sa nu fim rautaciosi. Sa facem concesii: ea este si expresia devotamentului si a iubirii trecute atunci cand unul dintre parteneri se imbolnaveste, de exemplu.
 
✖
Mulțumim pentru că vrei să fim prieteni!