Motive posibile pentru care esti singura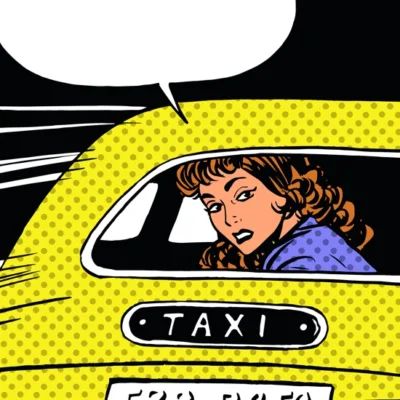 Daca si tu esti nemultumita ca esti singura, afla ca sunt multe femei in situatia ta si, firesc, se intreaba ca si tine de ce au ajuns aici. Iata cateva perspective.
Unde e problema?
Nu reusesc sa intalneasca pe cineva cu care sa formeze un cuplu. Persoane fara vreun betesug, celibatari pe termen lung si nefericiti cronic din aceasta cauza, acesti oameni minunati se straduiesc sa priceapa unde au gresit.
Fiecare dintre voi stie pe cate cineva (barbat sau femeie) care nu pare sa-si gaseasca jumatatea. De ani buni. Ori ca oscileaza intre relatii scurte, nesatisfacatoare; ori ca de mult timp nu a mai fost cu cineva; ori ca a fost inselat etc.
Si stim, mai ales, femei acrite de ideea de cuplu, sceptice cronice, pentru ca vad prea adesea in jur cum barbatii par sa aiba de doua ori mai multa libertate si de doua ori mai multe ocazii sexuale.
Dar de unde vine acest dezechilibru? Sunt oare barbatii realmente mai infideli prin natura lor? Iar cei tineri sunt tot mai inclinati sa amane "sedentarizarea" si casatoria, preferand sa se bucure de farmecele a tot mai multe femei tinere si frumoase (si, mai nou, competitive profesional si economic)?
Piata maritala este explicatia!
Problema este reala. Da, in mediile educate apar tot mai multe femei fruntase care nu-si gasesc partener. Este efectul ascendentei femeilor pe piata muncii calificate, ca niciodata pana azi.
Ia ganditi-va: mamele voastre la ce varsta s-au casatorit si unde si-au gasit sotul? Azi, fetele amana mariajul si maternitatea mai mult ca inainte, in ideea ca o cariera este un bun mai sigur de obtinut pentru o viata de calitate (si asa este).
Asta vine insa la pachet cu o piata maritala pe care barbatii eligibili s-au cuplat deja cu unele "mai grabite" (da, conteaza un ultimatum dat la timp, veti vedea de ce).
Situatia este dramatica in orasele mari, unde femeile educate cauta si gasesc de lucru. Din nefericire, orasele mari din societatile dezvoltate sunt si pietele maritale cele mai dezechilibrate.
Cel putin aceasta este concluzia lui Jon Birger, jurnalist economic, statistician si autor al captivantei carti: Date-onomics: How Dating Became a Lopseided Numbers Game.
"Femeile din tari dezvoltate precum Australia, Belgia, Canada, Danemarca, Ungaria, Israel, Italia, Noua Zeelanda, Spania, Suedia, Marea Britanie merg la facultate in numar mult mai mare decat barbatii de acolo", spune Jon Birger.
"Si ele se gasesc confruntate cu o piata maritala in care barbatii au un avantaj. Sunt siderat de marea masa de femei fabuloase, frumoase si de succes, care nu gasesc un tip decent…"
Notarita cu cioc subtire
In orasele mari, acolo unde vedem multe femei educate si singure si barbati care nu prea se grabesc sa le ia de neveste, comportamentul marital este schimbat intr-un sens foarte vizibil.
Astfel, femeile nu se mai comporta hard to get, ele nu mai pun conditii barbatilor, nu ii mai testeaza sa vada cat ar fi ei de buni ca parteneri.
Iar barbatii nu prea mai au comportamentul cavaleresc de dorit, tocmai pentru ca femeile nu-l mai cer (daca sunt prea putini barbati pe piata maritala, femeilor le scad dramatic sansele sa se marite daca sunt prea exigente) si ei tind sa se bucure nestigheriti de abundenta farmecelor feminine.
Chestie de biologie: daca au mai multe posibilitati de a-si raspandi genele, de ce sa nu o faca?!
Exemplul citat de Birger pentru a ilustra felul cum se comporta sexele pe piata maritala este cel al pasarii cu un nume pitoresc: notarita cu cioc subtire (Phalaropus lobatus).
Aceasta specie de pasare marina este destul de neobisnuita in lumea zburatoarelor, pentru ca, la ea, barbatusul este cel care e responsabil de cresterea generatiei urmatoare.
Astfel ca, in perioada incubatiei (asigurata de domni), multi barbatusi sunt indisponibili sexual, fapt care duce la ceea ce biologii numesc "raport asimetric intre sexe".
Chiar daca, in general, sunt la fel de multi masculi cat femele in populatia de notarite cu cioc rosu, efectul indisponibilitatii masculilor e notabil.
Femelele se lupta frecvent pentru ei! Concluzia? "In marea majoritate a speciilor, asimetria numerica a sexelor este cel mai important factor care afecteaza imperecherea la specii asa-zis monogame", scrie sociologul Anthony Walsh, de la Boise State University.
Cu alte cuvinte, faptul ca sunt mai multe femei sau mai multi barbati pe o piata maritala este singurul lucru care explica faptul ca femeile sunt… si barbatii sunt… stiti voi. Va las acum sa savurati revelatia.
Silicon Valley, doamnelor!
Birger da exemplul a doua piete maritale din Statele Unite care pot ilustra ideea ca numarul face legea. In New York sunt 2,3 femei la un barbat eligibil (cu acelasi nivel de educatie, varsta apropiata etc.).
Astfel ca New York-ul e paradisul barbatilor. Au de unde alege, iar femeile au moravurile laxe (nu da roade sa fii prea pretentioasa daca Mr Big are mereu pe cineva sau altcineva). Fanele serialului Sex and the City stiu bine.
In Silicon Valley este invers pentru ca acolo se duc "lupi" tineri si flamanzi, de sex masculin, dornici sa descopere urmatoarea aplicatie care sa-i faca bogati, eventual Zuckerberg 2,3… 10.
In proportie covarsitoare, sunt baieti care stau la calculator muncind un numar mare de ore pentru a-si atinge scopul.
Fetele sunt putine si beneficiaza de o atentie masculina de invidiat. Se casatoresc devreme si au mariaje solide.
Iata cum piata maritala regleaza comportamentul. Spune si Birger: "In societatile unde barbatii sunt mai numerosi decat femeile, cultura prevalenta e mai inclinata catre romantism si curtoazie.
Barbatii trebuie sa concureze pentru a atrage o femeie – deci, vor fi mai dornici sa ramana cu ea. Asta le da femeilor puterea de a decide pe cine aleg".
Fetele si economia Chinei
N-ar fi frumos sa fie peste tot asa? Sa fim mai degraba intr-o societate de tip Silicon Valley decat Manhattan, New York? Ce parere aveti, doamnelor?
Cele care se bucura acum din plin de acest tip de societate sunt chinezoaicele. Experimentul demografic chinezesc, care a favorizat nasterea de baieti si a descurajat nasterea de fete, a dat azi o populatie tanara foarte asimetrica, avand mai multi barbati decat femei.
Si asta e in avantajul chinezoaicelor! Si inca ceva: sexul care e mai numeros intr-o populatie, tinde sa fie si mai harnic (sa arate ca stie sa atraga resurse si sa atraga partener sau partenera prin asta). O posibila explicatie a avansului economiei Chinei in ultimele decenii…
Simona, 39 de ani – "Doi nu inseamna neaparat un cuplu"
"Mejor solo que mal acompañado («mai bine singur, decat in companie proasta») mi-a spus cineva acum sapte ani, pe vremea cand jeleam o casnicie defuncta, dar aveam pareri bine definite despre relatii, iubire si orice altceva.
Nu tin minte la ce film am fost prima oara singura, dar imi amintesc exact senzatia ca in stanga mea ar fi trebuit sa fie «el».
In treacat fie spus, am constatat repede ca, intr-o clasificare pe scara singuratatii, «divortata» e mult mai rau decat «fata batrana», oximoronul acela in care niciodata nu m-am putut hotari cat e rautate si cat compasiune.
«Divortata» echivaleaza oarecum cu «stricata» si porti cu tine stigmatul ca esti un produs cu defect, ca oi fi pacatuit tu cu ceva de te-a lasat barbatul sau, cel mai probabil, tu ai facut vreo «entorsa» sexuala ce s-a lasat cu niste complicatii emotionale…
Suferinta si confuzia mea («de ce nimeni nu ma vrea?») au fost, deci, profunde si reale pana in seara cand am auzit vorba cu pricina si am realizat ca eu ma ocupam, de fapt, de preselectie.
Nu treceau de prima etapa insuratii (forgive me, father, for I've sinned), cei care nu ma provocau intelectual, cei care se prezentau cu droguri la prima intalnire (true story!), cei pe care oricine altcineva mi-i prezenta drept «o partida buna» si, in general, cei pe care nu i-as fi putut aduce vreodata in preajma fiicei mele.
Nu ma pricep la statistica si nici la teoria probabilitatilor, dar stiu precis ca asta ingusteaza destul de mult aria de selectie.
Onest vorbind insa, nu mi-am cautat niciodata o «jumatate» (si nici macar vreun sfert) in acelasi mod in care mi-as fi cautat un job, oricat de vehiculata ar fi, mai nou, aceasta teorie.
E drept ca mi-am platit convingerea ca lucrurile se intampla firesc sau deloc cu episoade ocazionale de plans de Sarbatori, in cinematograf, la vreum film romantic, pe plaja, in vacante si in oricare alte locuri si imprejurari in care viata pare mai frumoasa in doi.
Mi-am reamintit insa repede (si tot singura) ca doi nu inseamna neaparat un cuplu si ca single nu se traduce intotdeauna prin «singur(a)»."
Foto: shutterstock.com
Abonează-te la newsletter!
Primește săptămânal resurse prin intermediul e-mail-ului!
Mulțumim pentru că vrei să fim prieteni!
Iuliana Alexa
Iuliana Alexa a fost redactorul-sef al revistei Psychologies de la aparitia primei editii a revistei până în anul 2019. Iuliana a absolvit Facultatea de Litere si este coach.