ADHD la adulți – definiție, cauze, simptome, tratament

www.shutterstock.com
ADHD-ul este o tulburare neurobiologică de autoreglare a circuitelor cheie de comunicare între regiunile frontale ale creierului și partea posterioară și limbică a acestuia. Afecțiunea sociată "secolului vitezei", ADHD-ul vine ca o formă de adaptare la fenomenul de multitasking pe care creierul nostru încă nu este capabil să-l proceseze în mod eficient. Din cauza volumului mare de informații care ne asaltează concomitent din multiple părți, cu greu reușim să ne păstrăm concentrarea în direcția executării unei anumite sarcini până la finalizarea sa.
De obicei, când ne concentrăm pentru realizarea unei sarcini, activitatea rapidă crește în anumite părți ale creierului. Ȋn cazul persoanelor cu ADHD/ ADD, observăm deseori o încetinire a undelor cerebrale (Theta frontal sau frecvența lentă Alfa).  În general, când o persoană se concentrează, aceste unde cerebrale sunt mai active, dar la cei cu ADHD/ADD se ȋntâmplă contrariul: activitatea creierului devine mai lentă, ceea ce face concentrarea mai dificilă.
Tehnologia digitală, media și social media contribuie din plin la creșterea acestor disfuncții. Specialiștii estimează că, ȋn 2020, o persoană este nevoită să facă față unui volum imens de informații/mesaje noi pe zi, între 6.000 și 30.000. Ca să ne facem o idee despre dimensiunea stresului la care este supus creierul uman, în anii '70, numărul mesajelor noi zilnice nu depășea 500.
Această uriașă creștere a dus la apariția unui nou fenomen: FOMO (Fear of Missing Out) sau teama de a nu fi la curent cu ultimele noutăți. Primul impuls pe care îl manifestă majoritatea oamenilor atunci când se trezesc este acela de a-și verifica telefoanele mobile. Acest obicei se repetă constant, pe întreg parcursul zilei, și este și ultima acțiune realizată înainte de culcare.
Moneda de schimb pe care o plătim pentru accesul la platformele de social media este chiar atenția noastră. Attention span-ul sau capacitatea de a rămâne atenți/ concentrați pe o sarcină a scăzut considerabil în ultimii ani. Datele arată că media timpului petrecut online, pe un site, s-a micșorat cu 49 de secunde, în 2019, față de media calculată în anul 2017.
Capacitatea de a efectua o sarcină până la finalizarea sa, cu pauzele aferente de hidratare și mișcare, fără a ceda FOMO, reprezintă astăzi Sfântul Graal al eficienței în mediul profesional. S-a ajuns la acest deziderat din cauza apariției unui fenomen de revărsare informațională de tip "fluviu". Creierul nostru este literalmente asaltat de informații, care ne bulversează complet capacitatea de a conștientiza contextul în care ne aflăm, importanța sarcinii pe care o efectuăm precum și identificarea și implementarea celei mai eficiente strategii de acțiune.
Pe lângă deficitul de atenție, printre simptomele caracteristice ADHD-ului se numără și hiperactivitatea, impulsivitatea, dezorganizarea sau dificultatea în controlul emoțiilor.
Primul și cel mai important pas către ameliorarea simptomelor îl reprezintă "calmarea creierului". Pentru început, stăm cinci minute cu ochii închiși, concentrându-ne asupra respirației, alungând toate gândurile care ne vin. Ideal ar fi să creștem constant acest interval de timp și să ajungem să medităm 20 de minute dimineața și 20 seara, înainte de culcare. Pe cât de simplu pare, pe atât de dificil poate fi de pus în practică. Majoritatea oamenilor nu mai pot sta singuri, cu ei înșiși. Această fugă de sine și căutarea permanentă a unei activități care să ne distragă atenția este un adevărat combustibil pentru ADHD.
Atunci când "stăm degeaba", activitatea creierului se reduce cu doar 5%, iar creierul intră în așa zisul Default Mode/ No Tasking Mode, în care următoarele zone neuronale sunt mai active: cortexul prefrontal medial, cortexul cingulat posterior, hipocampul și amygdala, precum și părți din lobul parietal inferior.
Existăși o altă rețea neuronală numită "Task Positive Network" sau TPN. Spre deosebire de Default Mode Network, această rețea se activează atunci când creierul este angajat într-o sarcină care necesită atenție conștientă. La persoanele care nu suferă de ADHD, aceste rețele sunt în relație de reciprocitate: pe măsură ce una crește în activitate, cealaltă scade. Cu toate acestea, în ADHD, DMN rămâne activă în timp ce TPN este tot activă. Această competiție pentru resursele mentale este explicația neurologică pentru ceea ce simt atât de des cei ce suferă de ADHD – o atracție persistentă, aproape magnetică, ce ne distrage și ne îndepărtează de sarcina în execuție.
La Neuro Performance Enhancement Center, prin intermediul tehnologiei de ultimă generație Brain Computer Interface, reușim după minim 10 ședințe de antrenament neuronal să optimizăm rețelele neuronale Default Mode și Task Positive, cu efecte uimitoare în eliminarea simptomelor asociate ADHD.
Pentru a menține rezultatele obținute, pacienții trebuie să includă în rutina zilnică cele 40 de minute de meditație, despre care vorbeam mai sus, să facă sport, dar și să păstreze o "igienă" a muncii. Asta înseamnă că atunci când lucrează, telefonul mobil este pus pe silent, iar televizorul și alte surse de distragere a atenției, închise. O dată pe oră, trebuie luate pauze scurte, de mișcare și hidratare, fără să verifice telefonul.
✖
Mulțumim pentru că vrei să fim prieteni!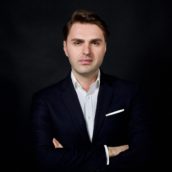 Costin Dămășaru
Costin Dămășaru este doctor în management, licențiat în psihologie și specialist în neuroștiințe aplicate în leadership, cu un impresionant background educațional internațional (absolventul unui curs de specialitate al MIT Sloan School of Management din SUA). Este fondatorul Neuro Performance Enhancement Center din București. În cadrul acestui centru se aplică metoda de antrenament neuronal: Neuro Enhancement BM-BCI®, care are capacitatea de a crește performanțele în business, de a reduce stresul și anxietatea și de a ameliora simptomele prezente în cazurile de Autism sau ADHD.