Viseaza pentru a invata mai bine – de David Servan-Schreiber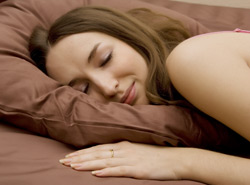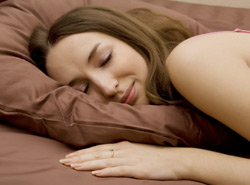 Somnul este misterios in continuare pentru savanti. Dar e si izvorul nostru de energie.
Pista se desfasoara sub ochii sai. M. isi misca corpul la dreapta, la stanga, pentru a efectua corect virajele ce se succed intr-un ritm infernal. Camera care o filmeaza ii inregistreaza intensitatea emotiilor: teama, usurare, stres etc. Dar, in realitate, M. nu schiaza. Ne aflam la Harvard, in laboratorul de studiere a viselor al profesorului Robert Stickgold, iar tanara viseaza in timpul somnului momente intense din timpul zilei, cand a trebuit sa invete cum sa controleze un simulator de schi alpin.
Aceasta experienta a dat o noua lumina principiului determinant al continutului viselor, ce il intriga si pe Freud. Psihanalistul observase ca visele fac adesea referinta la ceea ce ai trait in timpul zilei, dar insista mai ales asupra rolului lor de a exprima dorintele ascunse, formate de mecanismele inconstientului. Controland natura subiectelor din timpul zilei si studiind in la­borator somnul si visele, Stickgold a mers mai depar­te.
Dupa observatiile sale, in primele minute de la adormire urmeaza visele, situa­tii care te obliga sa renunti la obiceiurile tale, sa adopti noi comportamente si sa gasesti raspunsuri diferite. Asta, mai ales daca a trebuit sa reactionezi repede si cu precizie, atat fizic, cat si mental. Stickgold a observat, de asemenea, ca, daca isi impiedica studentii sa doarma douazeci si patru de ore inaintea unui nou task, performanta lor scade, indiferent cat vor dormi dupa finalizarea acestuia. Se pare, deci, ca mecanismul invatarii inconstiente trebuie sa lucreze pe un material "cald".
Activitatea nocturna a creierului permite integrarea cunostintelor pe care tocmai le-ai dobandit, in cele deja stiute. Se stabileste un du-te vino intre zonele creierului unde sunt reprezentate experientele noi (care se "descarca" in timpul somnului profund ce preceda visele) si cele in care se gasesc faptele din trecut – care trebuie, de-a lungul viselor, sa se dezorganizeze pentru a "incarca" noile cunostinte.
Dupa spusele lui Stickgold, aceasta dezorganizare ar avea ca functie facilitarea creativitatii, alaturand temporar – pe parcursul visului – situatii si raspunsuri care, in mod normal, nu au legatura intre ele. Ca si cum creierul ar profita de asta, sa testeze posibilitati cand se confrunta cu un impas.
Visul manifestarea delicatului mecanism neurologic ce ne asigura supravietuirea integrand noul in trecut. De foarte mult timp, se cauta o explicatie eleganta la acest lucru. Freud, in mod sigur, ar fi apreciat-o.
Ce visezi? Mai ales situatiile noi pe care le traiesti. Ceea ce trebuie invatat repede si care pune problema supravietuirii. La stramosii nostri, era vorba de lupta, vanatoare, fuga, ingrijirea copiilor. La noi – de pulsiuni, conflicte, intalniri, schi si, numitor comun, de ingrijirea copiilor.
Foto: shutterstock.com
✖
Mulțumim pentru că vrei să fim prieteni!
David Servan-Schreiber
Cronicar foarte citit al revistei « Psychologies » inca de la lansarea acesteia, David Servan Schreiber este fiul lui Jean Jaques Servan Screiber, politician si jurnalist francez. Astazi, scriitorul si doctorul David Servan Schreiber este profesor de psihiatrie la University of Pittsburgh School of Medicine. De asemenea, este lector la Facultatea de Medicina Lyon I. David Servan Schreiber este co-fondator al Centrului de Medicina Integrativa de la University of Pittsburgh Medical Center. In 2002 a primit Premiul pentru cariera exceptuionala in psihiatrie al Pennsylvania Psychiatric Society. Intre cartile pe care David Servan Schreiber le-a scris se numara "Vindeca depresia fara psihanaliza sau medicamente" tradusa si in romaneste la Elena Francisc Publishing. Cartile lui cunosc un succes imediat la scara internationala pentur ca ele descriu metode de vindecare accesibile oricui, noninvazive si care respecta dreptul omului la vindecare prin puterea proprie.