Secretul unui cuplu de durată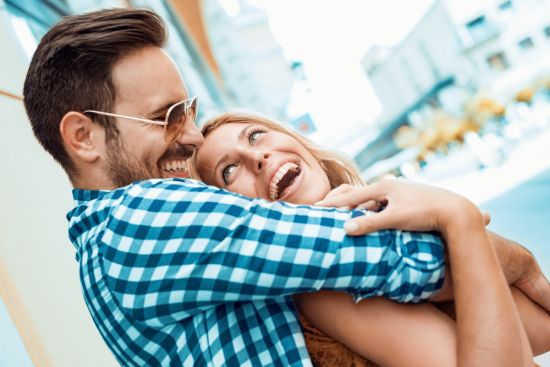 Îți dorești ca iubirea voastră să reziste în timp?  Un cuplu de durată nu merge de la sine, e nevoie de o muncă constantă și înțelegerea acelor etape prin care trece iubirea. Uite ce ai de făcut.
A fi îndrăgostit este o experiență complexă, ce traversează mai multe etape de-a lungul vieții. Există relații fericite pe termen lung, în care dragostea reușește să se păstreze, metamorfozându-se, cameleonic, de la o etapă la alta.
Dar acest lucru se întâmplă doar dacă ambii parteneri investesc constant, zi de zi în relație. Să nu uităm că orice relație este o intersectare de experiențe culturale.
În cartea sa Principa Amoris The new sience of Love, dr. John Gottman spune că există trei faze ale iubirii:
Faza 1: Când te îndrăgostești
În această perioadă manifestăm simptome fizice cum ar fi palpitații, tremurături, fantezii, stare de exicitație, gânduri intruzive, obsesive, fantezii sexuale și teama de a fi respins de celălalt.
Toate acestea se întâmplă ca urmare a cascadei hormonale care se produce în corpul nostru. De exemplu, producem phenyl-eteylamina (o formă naturală de amfetamină), care este cunoscută ca "molecula dragostei".
Citește și:
O de la Orgasm. Diferențele dintre bărbați și femei la capitolul sex
Căsătoria de succes e influențată genetic?
Un aport important îl au și feromonii, care sunt responsabili de o stare inexplicabilă de bine și confort și care ne influențează senzualitatea și sexualitatea.
Oxitocina, cunoscută ca "hormonul îmbrățișării" se secretă din abundență în această fază și ne dă senzația de apropiere față de persoana iubită.
Din nefericire, cascada acestor hormoni și neurotransmițători ai "stării de îndrăgostire" este acompaniată și de alterarea  judecății noastre, ceea ce poate avea consecințe mai târziu. Ce se întâmplă după ce nivelul hormonal scade?
Intrăm în Faza 2: Construirea încrederii
Este momentul când ne punem întrebarea: "Oare vei fi acolo pentru mine? Pot să am încredere în tine?". Odată treziți din abundența hormonală, începem să ne simțim în nesiguranță, să fim frustrați, dezamăgiți, triști.
Sunt acei primi doi ani în care apar primele certuri și este un moment de răscruce pentru cuplu. Rămân împreună sau se despart?
De aceea, în această perioadă, este esențială consolidarea încrederii și, în permanență, să avem în minte și suflet binele partenerului nostru.
Este faza în care este nevoie de manifestarea empatiei, de cunoașterea nevoilor partenerului și de toleranță crescută pentru punctele de vedere diferite sau pentru nevoile diferite ale partenerului.
Secretul reușitei fazei 2 este Construirea prieteniei. Cum? Printr-o cunoaștere în profunzime a partenerului de cuplu.
Cum ar fi dacă v-ați privi iubitul/iubita ca pe un puzzle cu foarte multe piese mici? Ca să reușiți să îl înțelegeți, aveți nevoie, în primul rând, să știți foarte bine toate piesele. Acest lucru se învață în timp, cu investiție constantă de ambele părți.
Și am ajuns la ultima fază, Faza 3: Construirea anganjamentului și a loialității
În această fază, se construiește acea "dragoste profundă" care durează o viață. Secretul acestei perioade este manifestarea permanentă a afecțiunii și admirației, care sunt cruciale pentru o relație fericită.
Reamintindu-ți calitățile și punctele forte, care te-au atras inițial la partenerul tău, ai putea să treci peste micile aspecte negative care te deranjează în prezent.
Când există o legătură puternică, ești mai înclinat să găsești soluții, decât să te cramponezi în probleme. Așa cum spune Dr. John Gottman, "fiecare lucru pozitiv pe care îl faci în relația ta, e ca un preludiu".
De aceea, este vital a-ți face un obicei din a aprecia lucrurile frumoase și nu din a critica lucrurile care nu îți convin.
La urmă, (dar un secret de importanță crucială  a amorului pe termen lung) este "Construirea contului bancar emoțional".
Depuneți zi de zi gesturi frumoase, mulțumiri, aprecieri, respect și orice emoție pozitivă pe care o simțiți față de partener în contul bancar emoțional de cuplu, astfel încât, ori de câte ori aveți senzația că relația voastră a ajuns în impas și că dragostea a dispărut, să mergeți și să retrageți din cont pentru a vă putea vindeca rănile și a diminua frustrările.
De Nadia Gorduza, fondator Id Therapy Bespoke Treatment Center. Medic, psihoterapeut și business coach, singurul psihoterapeut din România specializat atât în Terapia de Cuplu prin metoda Gottman, cât și în Terapie prin Realitate Virtuală pentru Fobii și Adicții. Este reprezentant al Institutului Gottman din SUA și Virtually Better Inc. USA, cu certificări la nivel național și internațional; a urmat un Executive MBA în Statele Unite.  http://www.idtherapy.ro, [email protected], +40751 202 272
Foto: Shutterstock
✖
Mulțumim pentru că vrei să fim prieteni!