Suntem cu totii niste perversi?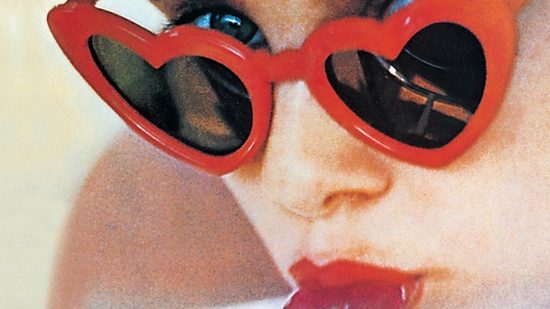 Ce inseamna perversiunea sexuala, de fapt? Pana unde se intinde normalitatea si unde incepe reversul acesteia? Jesse Bering, un sexolog american plin de umor, face o ancheta foarte documentata in cartea sa, intitulata, semnficativ, Perv – The Sexual Deviant in All of Us.
Am ras cu lacrimi citind cartea aceasta, pe care o recomand calduros, drept terapie pentru idei primite si mituri ciudate despre sex. Inca nu e tradusa, dar va traduc aici cateva idei esenti­ale, numai bune de subiect de me­ditatie.
Bun! Asertiunea putin scandaloasa din titlu e mai mult ca sa ne atraga atentia: "Suntem cu toti niste perversi", da. Dar asta, relativ la timpul si moravurile diverselor epoci, care mai de care mai bizare in materie de interdictii.
De la interzicerea masturbarii (obicei banal si nedemn de atata dramatizare), pana la interzicerea oricarei urme de libidou feminin, din pura neintelegere (epoca victoriana si nu prea indepartata epoca… freudiana), oamenii au tot gasit, de-a lungul vremii, motive sa mai interzica ceva.  
Moralitatea nu e definitiva
Oamenii sunt excitati de chestii foarte diverse. Asta afirma Jesse Bering. Unii barbati sunt excitati de fete, femei. Altii – de barbati. Unii – de lucruri, altii – de animale. Unele femei sunt atrase de alte femei sau de fete tinere.
Granita dintre normal si anormal este, potrivit autorului acestei spumoase carti, una subiectiva si relativa, in functie de loc si epoca istorica.
Daca in secolul al XV-lea un exhibitionist dintr-o piata din Paris nu trezea o mare reactie (poate niste rasete groase), el este privit azi drept un pervers.
In Grecia Antica, se practica pe scara larga o forma de sexualitate care azi trece drept perversa si inacceptabila: pede­rastia – sexul dintre barbati si baieti tineri.
Era o relatie de initiere culturala intre cei doi in aceeasi masura in care era una de sex. Iar femeile aveau un rol strict reproductiv in interesanta societate elina.
Si azi exista triburi in care aceasta forma de sexualitate este privita ca o initiere a baietilor in varsta adulta…
De acord, nu sunt niste triburi prea civilizate, dar ati prins ideea: moralitatea e una legata de context.
Azi, nu admitem sexualitatea dintre adulti si copii din motive ceva mai bine argumentate stiintific si psihologic decat cele din Grecia Antica: sexualitatea este o functie a ma­turitatii si e traumatizant sa fie impusa unui copil. Absolut corect!
Sa nu gandim superficial
Homosexualitatea este prezenta la multe specii de animale. Bonobo, maimutele care fac sex ca sa re­duca tensiunile sociale, o practica intr-o veselie, fara sa aiba dileme de identitate sexuala.
Edward Wilson, biolog evolutionist si autor al cartii Cucerirea sociala a pamantului (Humanitas, 2014), spune si el ca ho­mosexualitatea este un by product al evolutiei, care tinde catre diversitate si nu neaparat spre reproducere.
Si condamnarea acesteia nu are decat niste ratiuni umane false si contextuale. Ei? Cum mai judecam acum ideea de perversitate?
Ar cam fi timpul sa abandonam ideile religioase despre problema in speta, pentru ca ele nu explica si nu raspund la nimic. Stiinta stie in acest moment mult mai multe…
Oamenii confunda aplecarile sexuale ale unora cu comportamentul concret. De aceea, cineva care a fost dovedit pedofil sau zoofil va cara stigmatul toata viata. Desi, poate ca nu recidiveaza.
Este o tendinta de a gandi adaptativa: Jesse Bering o numeste better safe than sorry, sau panica morala, dar care nu e obligatoriu si justa.
Exista perversi de acest gen care nu mai recidiveaza… Gandurile nu se materializeaza mereu in comportamente.
…filia
Pedofilia, stim cu totii ce e. Mai putini stiu ce e po­dofilia. Adica adoratia si excitatia in fata unui piciorus… Nu radeti: exista insi care nu se excita decat la vederea picioarelor femeii (sau ale barba­tului adorat). E o varianta de "partialism" sau preocupare erotica fata de o parte nereproductiva a corpului.
Haverlock Ellis, pe care unii sexologi il mai citeaza si azi, avea, se pare, o slabiciune pentru picioarele femeilor si spunea ca "restul femeii nu e decat un apendice neimportant al piciorului ei". Va las pe dumneavoastra sa decideti ce autoritate stiintifica mai poate avea bietul Ellis.
Alte filii mai mult sau mai putin normale? Hebefilia, efebofilia, gerontofilia si, cu voia noastra, teleiofilia (normalitatea, atentia sexuala fata de adulti). Mai sunt si asexualii, care, cica, ei nu intra la "perversi". Cel putin in mentalul comun…
Poate nu stiti, dar exista si oameni fermecati de cladiri! Este citata in literatura de specialitate o profesoara americanca indragostita iremediabil de Turnul Eiffel.
Cert e ca ceea ce au oamenii in creier e mai divers decat ceea ce ar vrea morala noastra comuna sa aiba. Unii nici nu vorbesc vreodata de ceea ce-i excita cu adevarat.
Sexualitatea umana este foarte complexa si ar fi bine sa nu o reducem la cateva categorii.
Sigur, exista practici inadmisibile (pedofilia, sadismul extrem) pe care societatea are dreptate sa le in­terzica. Dar nu putem sa corectam astfel de devieri daca nu intelegem pana la capat fenomenul, fara prejudecati.
De citit
Sex fara vinovatie in secolul XXI, Albert Ellis
Folosind principiile terapiei comportamentale rationalemotive, Albert Ellis isi invata cititorii cum sa renunte la ideile preconcepute si invechite despre sexualitate si sa isi traiasca deplin si cu bucurie toate experientele sexuale. Astfel, cartea lui lupta im­potriva oricarei constrangeri irationale impuse sexualitatii.
Cum sa depasim dificultatile sexuale, François-Xavier Poudat
Ce sa facem pentru a ne imbunatati viata sexuala? Care sunt solutiile in cazul dificultatilor sexuale? Ce putem face impotriva vaginismului sau absentei orgasmului? Care sunt tehnicile utile impotriva ejacularii precoce sau a problemelor de erectie? Un program simplu si eficace, insotit de exercitii practice, pentru toate cuplurile, tinere sau mature, care doresc sa-si "deblocheze" sau sa-si im­bu­natateasca viata sexuala.
Sexul. O istorie timpurie, Christopher Ryan & Cacilda Jethá
Monogamia sexuala este, intr-adevar, un lucru natural pentru specia noastra? Asa ni s-a spus inca din vremea lui Darwin. Am fost invatati de or­ga­nizatiile stiintifice, de institutiile religioase si culturale ca barbatii si femeile au evoluat in familii in care protectia barbatului era oferita la schimb contra fertilitatii si fidelitatii femeii. Dar aceasta poveste se prabuseste. Demitizand aproape tot ce stim despre sex, Christopher Ryan si Cacilda Jethá ofera o explicatie alternativa indrazneata. Argumentul lor esential este ca oamenii au evoluat in grupuri egalitare care imparteau hrana, ingrijirea copiilor si, adesea, partenerii sexuali. Punand cap la cap dovezi din antropologie, anatomie si psihosexualitate, autorii arata cat de departe de monogamie este, in realitate, natura umana. Cu inteligenta si umor, Christopher si Cacilda incearca sa afle de ce fidelitatea pe termen lung poate fi atat de dificila, de ce pasiunea sexuala tinde sa dispara pe masura ce dragostea devine mai profunda si de ce atat de multi barbati de varsta mijlocie risca totul pentru niste aventuri trecatoare cu femei mai tinere.
Daca barbatii ar vorbi, Alon Gratch
Cartea de fata, scrisa de un reputat psiholog din New York, propune o radiografie a sufletului masculin, bazata pe numeroase cazuri de psiho­terapie, care descopera sapte trasaturi fundamentale: ru­sinea (baietii nu plang), in­diferenta emotionala (nu stiu ceea ce simt), insecuritatea (ma oboseste sa fiu primul), autoimplicarea (prives­te-ma, asculta-ma, atinge-ma), a­gre­sivitatea (iti arat eu cine e se­ful), autodistructivitatea (sunt un ratat), nerabdarea sexuala (vreau sex acum).
Raportul Hite. Noul studiu Hite despre sexualitatea feminina, Shere Hite
Ideea ca ar fi ceva in neregula cu conceptile traditionale despre sex, si nu cu femeile, a fost atat de radicala, incat Shere Hite a devenit celebra peste noapte. Rezultat in urma unei cercetari fara pre­cedent in domeniu (mai mult de trei mii de femei au raspuns unui chestionar referitor la propria lor se­xu­alitate), Ra­portul Hite a re­volutionat total modul in care femeile isi pri­vesc propriul corp. Ideea di­rectoare a studiului a fost o ino­vatie ex­traordinara: tot ceea ce se intampla in timpul actului sexual ridica problema ega­litatii intre sexe.
✖
Mulțumim pentru că vrei să fim prieteni!
Iuliana Alexa
Iuliana Alexa a fost redactorul-sef al revistei Psychologies de la aparitia primei editii a revistei până în anul 2019. Iuliana a absolvit Facultatea de Litere si este coach.