Cine refuză vaccinurile nu e prost. Dar are niște probleme mari de percepție…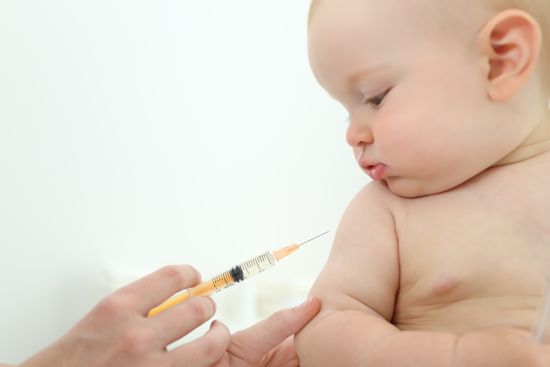 Zilele trecute, aproximativ 500 de oameni au ieșit în Piaţa Victoriei din Capitală, nemulțumiți de proiectul de lege privind vaccinarea obligatorie. Oamenii susţin că ar trebui să aibă dreptul să alegă dacă își vaccinează sau nu copiii.
Citește și:
Ce e prostia? Câteva idei despre oamenii iraționali
Condiția feminină în România. O femeie e bătută la fiecare 10 secunde, iar majoritatea românilor cred că violul e justificat în anumite cazuri…
Mulți se tem de efecte adverse și de aceea nu sunt de acord cu imunizarea. "Noua lege aduce după ea obligativitatea vaccinării (cu ce decide statul și cu câte vaccinuri decide statul) copiiilor și a adulților!
La acest Manifest susținem libertatea noastră naturală ca părinți ai copiiilor noștri de a alege pentru ei dar și de a decide pentru noi, adulții!
Nu este un manifest de dezbatere a vaccinurilor, ci un manifest de păstrare a unui drept pe care îl avem în Constituție cu toții și nu îl vrem pierdut!", au scris pe Facebook organizatorii protestului.
E o problemă delicată. Foarte delicată. Nu sunt expert în bioetică, și eu cred că oamenii ar trebui să aibă de ales, în general. Să aleagă dacă vor să fie resuscitați, de pildă, și femeile să poată alege dacă păstrează sarcina sau nu. 
Dar problema vaccinurilor e o falsă problemă. Pentru că totul e clar aici și, cred eu, mai multă informație ar duce la decizii mai bune (deși realitatea arată că nu e cazul mereu).
Nu ar trebui să ne gândim la a obliga oamenii să-și vaccineze copiii ci să le arătăm cât de bună e vaccinarea (celor care sunt în dubii) și să îi punem în gardă cu privire la propriile lor zone de neînțelegere, cu speranța că poate astfel le lămurim ideile și îi facem să adopte un comportament bun, adaptativ. Să se vaccineze, adică. A le arăta unde greșesc în gândire poate fi mai util decât a le prezenta informația corectă, pur și simplu.
În cartea "Denying to the Grave: Why We Ignore the Facts That Will Save Us", autorii Sara Gorman și Jack Gorman fac o analiză a psihologiei celor care neagă descoperirile științei și aderă la viziuni periculoase pentru ei înșiși.
De la refuzul de a admite că țigările contribuie la cancerul de plămân, la refuzul de a vaccina copiii; de la ideea că e mai sigur să ai o armă în casă ca să te aperi de agresori (deși realitatea arată că americanii mor mai des din accidente cu armele proprii, decât într-o înfruntare armată cu un agresor), la ideea că alimentele modificate genetic sunt periculoase (nu sunt, și ele ar permite, la scară largă, eradicarea foametei care bântuie încă în anumite zone ale lumii); de la negarea obstinată a adevărului istoric (Holocaustul), la ideea că laptele nepasteurizat e sănătos (nu este sănătos, e chiar periculos), la ideea că virusul HIV nu cauzează SIDA (de unde refuzul prezevativelor, o lungă perioadă, în comunități unde această idee a proliferat); de la ideea că energia nucleară e mai periculoasă decât cea fosilă (nu este), la negarea încălzirii globale, sau la folosirea antibioticelor pentru orice, oamenii îmbrățișează comportamente iraționale. Dar de ce? Cine sunt ei? Sunt acești oameni cam …proști? Suprinzător, nu.
Antivacciniștii nu sunt proști deloc.
Deloc, chiar. Ei doar sunt vulnerabili la anumite erori de gândire la care suntem toți vulnearbili, de fapt. "Există o relație directă între inteligență și refuzul de a vaccina copiii: acest comportament nefericit e apanajul celor educați și bogați în Statele Unite.
Ce anume îi face să ia aceste poziții care nu au nicio bază? Vaccinarea este una din victoriile medicinei moderne, eliminând din viețile noastre boli grave precum rubeola, rujeola, difteria. Se bazează pe principii științifice elegante, are o rată de succes remarcabilă și nu cauzează, în niciun caz, autism", spun autorii cărții citate.
Autorii enumeră câteva motive pentru care oamenii îmbrățișează astfel de idei:
Știința e greu de înțeles. Biostatistica, la fel. Statistic vorbind, energia nucleară e sigură. Adică, în cele mai multe cazuri, nu pune probleme. Energia fosilă, însă, nu e deloc sigură. De la poluare la epuizarea resurselor, energia fosilă e sursa unor probleme enorme pentru umanitate. Aș mai adăuga eu că faptul că au loc accidente rare dar cu impact emoțional mare îi face pe oameni să cadă pradă unui "availability bias" (s-ar defini, aproximativ, ca o gândire bazată pe informația cea mai recentă și mai de impact). Fukushima a dus la reconsiderarea politicilor legate de energia nucleară ale unor state precum Germania sau Franța. La niciun nivel de decizie oamenii nu sunt scutiți de acest availability bias.
În știință nu poți fi sigur niciodată 100%. Spui că țigările cauzează cancer de plămân, dar îți amintești de moș Ion care a fumat până la 100 de ani și a murit în somn, de oboseală. Știința spune că țigările sunt un factor necesar, dar nu și suficient, ca să dezvolți cancer sau că "fumatul e pozitiv corelat cu cancerul de plămân". Această moderație în formulare nu e pe placul oamenilor, care gândesc pripit, și în formule definitive, fără moderație ("fumatul cauzează cancer"). Așadar și limbajul contribuie la scurtături nefericite în idei, pe care oamenii le acceptă și le îmbrățișează fără multă analiză.
Oamenii sunt natural înclinați să supraestimeze riscurile mici și să le subestimeze pe cele mari (energia nucleară vs cea fosilă, posesia unei arme – risc mic de hoț în casă, risc mare de accident, etc).
Oamenii sunt foarte influențabili de către liderii carismatici care profețesc aceste idei. Ideea că vaccinurile cauzează autism a fost publicată în 2014 de către Brian Hooker, un inginer chimist, al cărui fiu e autist. El a pus pe un site un studiu (contestabil după toate regulile științei – cu eșantioane prea mici de subiecți) conform căruia un grup de copii cărora li se administrase un vaccin au dezvoltat autism. Articolul său lua apă din toate părțile, cu toate astea, el a rămas pe site mai multe zile și a cauzat un mic turbion în presă (să nu discutăm aici despre calitatea jurnalismului de azi, sau despre practica ciudată de a aduce într-un studio TV un medic provaccin și un antivaccinist, "ca să se respecte echidistanța jurnalistică", vezi Doamne; în realitate, cu speranța secretă că se vor încăiera, știut fiind că un pic de scandal crește audiența). Andrew Wakefield e cel care a publicat prima dată în 1998 în prestigioasa revistă Lancet informații despre presupusa legătură dintre autism și vaccinuri. Wakefield a fost mereu foarte abil în a utiliza media și a poza în victimă a Big Pharma pentru "adevărul" spus de el și este un exemplu de lider de mare impact care proferează mesianic astfel de neadevăruri de care este el însuși convins.
Lipsa de educație științifică. Copiii nu prea studiază nicăieri felul cum funcționează de fapt cercetarea științifică, ce spun procentele de succes, ce înseamnă, concret, propoziția "prezența virusului HIV crește exponențial riscul de a dezvolta SIDA".
Cantitatea enormă de erori de pe internet, pe care oamenii nu le percep astfel. O căutare pe Google despre legătura dintre vaccinuri și autism dă mai multe rezultate decât informații corecte, științifice. Oamenii nu stau prea mult să caute contraargumentele. Pentru userul mediu de internet, cantitatea compleșitoare de informație greșită e necesară și suficientă pentru a-l convinge. Devine tot mai greu să separi sarea de neghină în era Google, când la un site antivaccinist fac referire o puzderie de alte site-uri și el crește astfel în relevanța Google.
Confictele de interese. Se spune că vaccinurile sunt o afacere oneroasă orchestrată de Big Pharma, care plătește cercetători să dezvole produse medicale pe care să le vândă oamenilor. Corect, dar asta nu înseamnă că acele produse nu trec prin filtre draconice de selecție până sunt puse pe piață și până când există siguranța că fac bine și nu rău.
Autismul e un diagnostic deprimant pentru părinți (sau viitori părinți). E de neînțeles pentru majoritatea. Atunci când oamenii nu înțeleg o situație, este mai probabil să cadă pradă unei iluzii de percepție, adică să croșeteze explicații și să atribuie explicații aleatorii pentru fenomene fără legătură. Așa au apărut zeii, de pildă, pentru că oamenii nu-și explicau forța stihiilor, bolile, etc (între altele). Autismul cere niște explicații, de orice fel, fie ele și legate de vaccinuri.
Euristica afectivă: oamenii vibrează la informații încărcate afectiv, nu la cifre și statistică.
Gândirea de grup: în comunități unde apare o anumită concepție indivizii își aliniază părerile personale la aceasta. O combinație de gândire de grup și de gândire afectivă e ceea ce l-a făcut pe Brian Southwell, cercetător al fenomenului, să spună: "Multe din discuțiile cu ceilalți din momentele noastre încărcate emoțional nu se concentrează că informații corecte ci au ca scop obținerea asigurării, coping la stres și crearea de legături interumane". Nu e o veste bună pentru ciudățenia numită Adevăr…
Foto: shutterstock.com
✖
Mulțumim pentru că vrei să fim prieteni!