În multe privințe, animalele sunt ca oamenii

Nouă, oamenilor, ne place să ne gândim la noi înșine ca la niște specimene unice, dar se pare că avem multe în comun cu alte animale. Matematica? O maimuță o poate desluși. Măiestria în utilizarea instrumentelor muzicale? Chiar și păsările o au. Cultură? Ei bine… și cimpanzeii au ceva cultură generală.
Iată o listă cu unele dintre cele mai importante paralele dintre oameni și rudele noastre, animalele.
Cuvintele pe care le-au deprins și elefanții
Oamenii domnesc cu siguranță în aria limbajului, dar chiar și elefanții își pot da seama cum să scoată aceleași sunete pe care le facem noi. Potrivit cercetătorilor, un elefant asiatic care trăiește într-o grădină zoologică sud-coreeană a învățat să-și folosească trunchiul și gâtul pentru a imita cuvintele umane. Elefantul poate spune "salut", "bine", "nu", "așază-te" și "culcă-te", totul în coreeană, desigur. Acesta nu pare să știe totuși ce înseamnă toate acestea.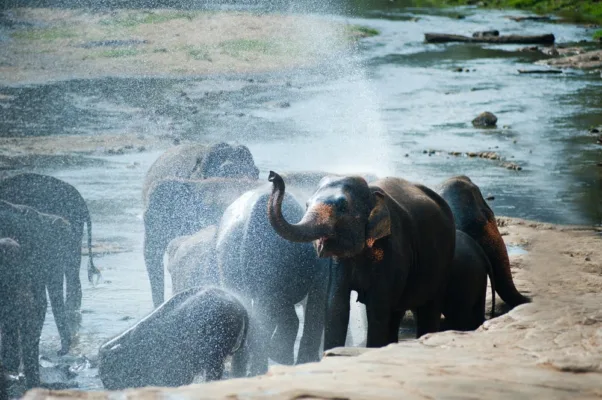 O sete de mai mult, ca a porumbeilor
Jucătorii de jocuri de cazino au ceva în comun cu porumbeii pe care îi întâlnim prin diverse zone urbane și nu este vorba doar despre fascinația pentru obiectele strălucitoare. Când li se oferă ocazia de a face o alegere, porumbeii vor apăsa un buton care le oferă o victorie mare, rară (în cazul lor, multă mâncare), mai degrabă decât să meargă pe varianta care le oferă o mică recompensă la intervale regulate. Această decizie discutabilă poate proveni din surpriza și entuziasmul marii recompense, potrivit unui studiu publicat în 2010 în revista Proceedings of the Royal Society B. Adepții cazinourilor pot fi atrași în mod similar de ceea ce este cel mai popular în rândul jucătorilor sau ce se află în recomandările de top ale website-ului, atunci când optează pentru varianta online.
Vorbitul în somn al delfinilor
Delfinii au un mod aparte de a vorbi în somn. Ei imită cântecul balenelor. Niște cercetători francezi au înregistrat aceste mamifere marine în timp ce produceau sunete alogene târziu în noapte. Cinci delfini, care trăiesc într-un parc acvatic din Franța, au auzit cântece de balenă doar în niște înregistrări redate în timpul zilei în jurul acvariului lor. Odată cu venirea nopții, aceștia au început să imite înregistrările în timpul somnului, care pare a fi o formă de a vorbi. Și tu ai crezut până acum că mormăiturile tale nocturne sunt ciudate.
Abilitatea de a construi o casă a unei caracatițe
Nu e vorba în niciun caz de ceva similar cu "Falling Water" a lui Frank Lloyd Wright's, dar o casă construită de o caracatiță are avantajul că este mobilă. Caracatița cu vene (Amphioctopus marginatus) poate face adăposturi mobile din coji de nucă de cocos. Când își dorește să se miște, tot ce trebuie să facă este să stivuiască scoicile ca niște boluri, să le prindă cu picioare rigide și să se plimbe de-a lungul fundului oceanului într-o nouă locație.
Mișcările unei stele fragile
Stelele fragile au o simetrie radială, ceea ce înseamnă că au corpuri ce pot fi împărțite în jumătăți exacte, trasând linii imaginare prin brațele și axa centrală. Oamenii și alte mamifere, în comparație, au simetrie bilaterală: putem fi împărțiți în jumătate într-un singur fel, cu o linie trasată drept prin corpul nostru. În mod normal, animalele cu simetrie radială se mișcă puțin sau în sus și în jos, ca o meduză care se propulsează prin apă. Cu toate acestea, stelele fragile se mișcă înainte, perpendiculare pe axa corpului – o abilitate rezervată de obicei simetricului bilateral. Se poate spune că acestea sunt niște minuni cu cinci brațe, care se mișcă cu o coordonare ce reflectă locomoția umană.
Urechi precum ale unui greier
Oamenii au urechi complexe pentru a traduce undele sonore în vibrații mecanice, pe care creierul nostru le poate procesa. Și se pare că și greierii sunt dotați astfel. Potrivit unor cercetări publicate în revista Science, urechile acestora sunt aranjate foarte asemănător cu urechile umane, cu timpane, sisteme de pârghii pentru amplificarea vibrațiilor și o veziculă plină de lichid în care celulele senzoriale așteaptă să transmită informații sistemului nervos. Sunt ceva mai simple decât ale noastre, dar pot auzi mult deasupra capacității umane.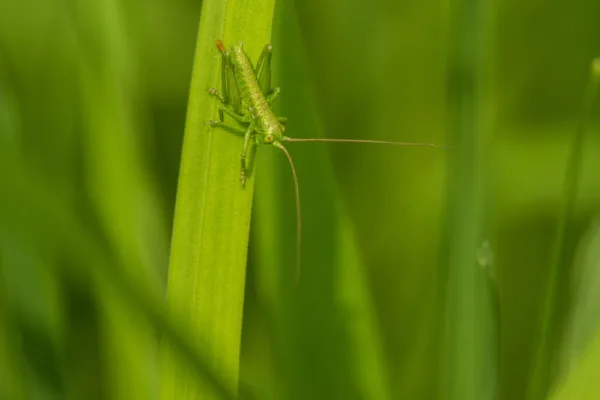 ✖
Mulțumim pentru că vrei să fim prieteni!