Psychologies ti-l aduce pe B.B. King, unul dintre cei mai buni chitaristi din lume!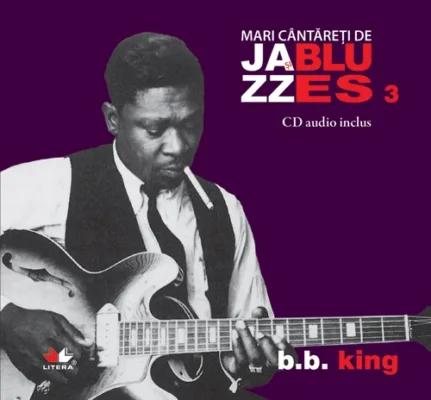 14 premii Grammy, mai mult de 15.000 de concerte la nivel mondial, un monstru sacru al muzicii blues. Cu cd-ul si cartea ilustrata oferite de editia de noiembrie a revistei Psychologies, poti avea chiar la tine acasa o parte din muzica marelui artist.
A colaborat cu U2, Eric Clapton, la concertul de retragere l-a avut alaturi pe Gary Moore, in anii 60 a cantat in deschiderea catorva concerte Rolling Stones, dar aceste asocieri exceptionale nu sunt de mirare, pentru ca de-a lungul timpului B.B. King a influentat nu doar o lunga pleiada de muzicieni, ci si muzica in sine.
Se afla in Rock and Roll Hall of Fame si Blues Foundation Hall of Fame, a primit un premiu Grammy pentru intreaga sa activitate.
Muzicianul care la inceput canta pe strada pentru a-si asigura un venit minim supravietuirii, si a devenit in timp al treilea cel mai bun chitarist din lume.
B.B. King se numeste de fapt Riley B. King, care a capatat porecla de Beale Street Blues Boy, prescurtata la Blues Boy King, si apoi B.B. King.
Iti dorim un noiembrie implinit, unde Psychologies sa-ti atreneze mintea si sufletul, iar cd-ul cu B.B. King sa-ti incante auzul.
Sursa: Wikipedia
✖
Mulțumim pentru că vrei să fim prieteni!