Prima ediție a Crosului Alerg din iubire pentru VIAȚĂ

127 de persoane au venit să alerge pentru Viață în data de 1 iunie, în Parcul Tineretului din București la crosul caritabil Alerg din iubire pentru VIAȚĂ, eveniment organizat de către Asociația Life Call: copiii de toate vârstele s-au întrecut la cursele Copii pentru copii și alături de părinții lor la cursa necompetitivă Alergăm în familie; adulții au susținut viața participând la cursele de o lungime de lac: Aleargă ca un bărbat! sau Femei pentru mame, iar seniorii au parcurs Rodul trandafirilor alergând sau plimbându-se la Cursa pentru senori.
Evenimentul a fost deschis de concertul trupei de copii Percussionisti ADORNO, iar copiii prezenți s-au bucurat, de asemenea, de atelierele organizate pentru ei, au ascultat povești în iarbă și au participat la jocuri de creativitate, au învățat să recunoască plantele din parc și le-au presat în pastă ceramică, au exersat primii pași de horă și au colorat pe cea mai mare planșă de desen oferită de parc.
Puteți viziona pe canalul de Youtube al Asociației LifeCall un reportaj despre prima ediție a Crosului Alerg din IUBIRE pentru VIAȚĂ, iar fotografiile de la eveniment pot fi vizionate aici.

Evenimentul Alerg din IUBIRE pentru VIAȚĂ este un cros caritabil, în urma căruia s-a strâns suma de 8920 de lei – sumă care va fi folosită pentru susținerea beneficiarilor asociației – femei aflate în criză de sarcină și pruncii lor, precum și pentru construirea primei platforme online dedicată consilierii femeilor în criză de sarcină care caută informații pe internet și au nevoie de sprijin.
Vă puteți alătura comunității LifeCall și puteți opta pentru o donație lunară, oferind astftel un suport constant mămicilor și copiilor lor și susținându-ne în lansarea platformei online dedicate femeilor în criză de sarcină: https://lifecall.ro/donations/donation-form/
Mulțumim SPONSORILOR și PARTENERILOR care ne-au susținut pentru Viață: Daimon Wellness Club, Asociatia Tonal, Naturalia, La Fântâna, Acuarela, Grădina Floreasca, Linea/ Closer To The Moon, Beca's Kitchen – Homemade Food, Lente, 15A, Barrio, Acuarela, NOUA, Restaurant DaDa, Muzeul Național al Satului "Dimitrie Gusti", Casa Experimentelor – Romanian Science Center, Ancora Restaurant, Tabere Cu Suflet, Fresh Colour, 42km.ro, Nidec, Acoperis Sanatos by BDM Roof System
Parteneri media: Radio Bucuresti FM, Itsy Bitsy
Parteneri voluntariat: NEAMUNIT – Corpul Voluntarilor, ASCOR București, Asociația ETC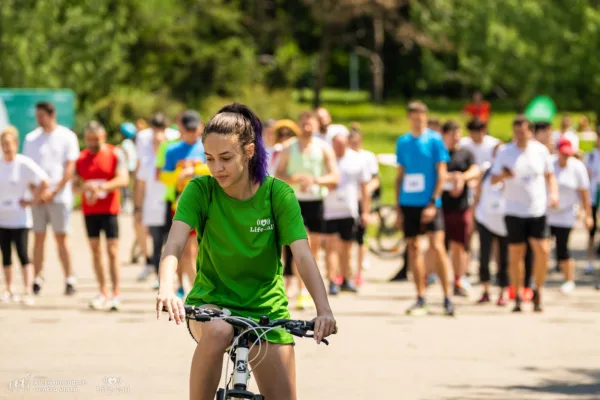 Dă un sens vieții tale! Susține viața!
Despre LifeCall
Misiunea Life Call este de a oferi consiliere de înaltă calitate și ajutorul material necesar. Majoritatea femeilor însărcinate care solicită ajutor nu au un venit stabil, un loc de muncă și uneori nici măcar o locuință sigură. Astfel, ele nu sunt autonome și au nevoie, pe lângă consilierea psihologică susținută și de sprijin financiar temporar. Fiecare caz necesită o abordare individualizată, în funcție de situația particulară a femeii în nevoie. Asociația oferă ajutor financiar în timpul sarcinii și până când copilul împlinește 2 ani, vârsta la care copilul poate începe grădinița, iar mama se poate angaja.
✖
Mulțumim pentru că vrei să fim prieteni!