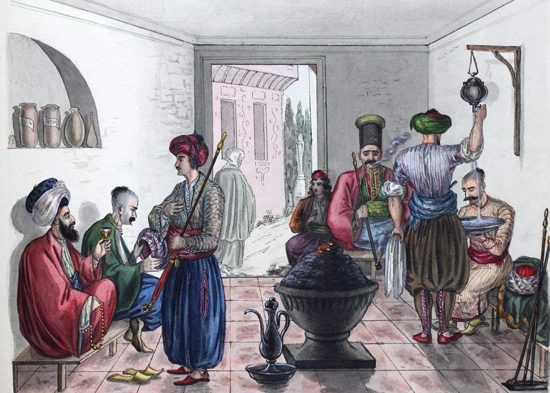 Apetitul pentru substante interzise nu vine din istoria recenta. Dintotdeauna, oamenii, inclusiv cei din Tarile Romane, consumau vegetale mai speciale… O privire in aceasta cultura a narcoticelor, alaturi de Andrei Oisteanu, autorul unei carti captivante despre nevoia de a se ameti a romanilor…
Psychologies: Este cu adevarat cultura romana "impregnata" de narcotice? Cei mai talentati scriitori au fost si consumatori de droguri?
Andrei Oisteanu: Narcoticele despre care vorbesc in carte sunt diferite intre ele. Unele te fac sa evadezi din realitate in "Paradisuri artificiale", altele te fac foarte activ. Sunt droguri "calde" si "reci". Poetul Ion Barbu, de pilda, priza cocaina. Pe el il interesa sa aiba o minte foarte treaza, mai ascutita, nu mai cetoasa.
Romanticii preferau evadarile din realitate, substantele halucinogene si onirogene. Simbolistii, la fel: hasisul si opiumul erau preferatele lor. Opiumul apare si la Mateiu Caragianle, in Craii de Curtea Veche. Acolo se  vorbeste despre "visele de canepa si mac" (de canabis si de opium) ale celor trei crai. Mai putin ale lui Pirgu.
Acesta este un personaj care nu depaseste nivelul betiei alcoolice. El este un bun ghid in "viata care vietuieste", in realitatea primara. Pentru viata onirica se folosesc droguri de evadare sau "magiunul de opiu", pe care il foloseste Pasadia, inclusiv ca afrodisiac. Dar morfina si hasisul erau la finele secolului al XIX-lea remedii medicale!
Eminescu a fost tratat cu morfina de catre doctorul psihiatru Alexandru Sutzu. Acesta a deschis primul azil privat de psihiatrie, "Caritas", pe strada Plantelor, din Bucuresti, unde Eminescu a si murit. Poetul isi nota ca se duce la dr. Sutu pentru a lua "calmante de 10 franci" (o suma importanta pentru epoca). Daca analizam studiile de psihiatrie din a doua jumatate a secolului al XIX-lea, vedem ca se recomanda tratament cu opium si hasis.
Stupefiantele erau apanajul clasei bogate? Cum se drogau cei din plebe?
 A. O: Intalnim drogurile recreationale la scriitorii simbolisti, la Macedonski, dar si la poetii moderni. Ion Barbu si avangardistii foloseau substante psihotrope pentru a-si biciui "glanda creativitatii", pentru un surplus de imaginatie. In ce masura ele erau folosite de alte clase sociale…, nu avem prea multe date. Evident ca in perioada fanariota era extinsa folosirea drogurilor.
Chiar expresii ca "a bea afion" (numele turco-grecesc al opiumului) denota un obicei al targovetilor. Afion se gasea la bacanii, nu numai la spiterii. Anumiti carciumari puneau in vin sau in rachiu substante sau plante psihotrope pentru a le creste efectul narcotic.
De pilda, puneau matraguna sau ciumafaie in anumite doze. Fara sa stie de ce, clientul devenea dependent de un anume vin sau rachiu de la un anume carciumar…
Exista o legatura intre drog si creativitate? Se plangeau artistii ca, daca nu iau droguri, nu sunt inspirati?
A. O: Asa se pare. Anumite droguri, in anumite doze, au efectul de a extinde granitele mintii. Referindu-se la efectul mescalinei, scriitorul englez Aldous Huxley a folosit celebra expresie the doors of perception, preluand-o de la poetul englez William Blake. Pe la sfarsitul secolului al XVIII-lea, Blake spunea ca, "daca deschizi portile perceptiei, vei vedea lumea asa cum este: infinita".
Ulterior, pe urmele lui Blake si Huxley, conceptia aceasta a fost preluata de Jim Morisson, solistul si poetul narcofil al trupei rock The Doors. Mai pe romaneste, este o modalitate de "a lua valul de pe ochi". Asta ar explica de ce anumiti scriitori si artisti erau inclinati catre astfel de practici.
Imaginatia, inspiratia si creativitatea erau pentru ei materia prima. Multi muzicieni, pictori, scriitori foloseau astfel de substante psihotrope. De pilda Baudelaire, Gauthier, Nerval, Delacroix, Hugo, Dumas-tatal si ceilalti din "Clubul Hasisinilor" de la Paris (circa 1850), pictorii din La Belle Époque, poetii care se drogau cu absint (interzis azi); scriitorii romantici britanici Coleridge, De Quincey, Byron, Oscar Wilde – toti, opiomani etc.
Muzicienii sau pictorii romani au recurs la drog? Sau mai mult literatii?
A. O: Nu stiu despre muzicieni, dar pictorii, da. Corneliu Michailescu, de pilda, un pictor avangardist, a fost supus unor experimente cu mescalina de dr. Gheorghe Marinescu, parintele neurologiei romanesti.
Drogurile erau importante pentru oamenii de stiinta, mai ales pentru neurologi si psihiatri. Freud a fost cocainoman. Doctorii neuropsihiatri foloseau drogul pentru a intelege mai bine fenomenele psihomentale. Ei experimentau pe ei insisi sau pe alte persoane, inteligente si culte, care se puteau exprima, puteau sa comunice inefabilul.
Pentru ca experientele narcotice tin de domeniul inexprimabilului. Psihiatrul Eduard Pamfil a luat mescalina pe cand lucra la spitalul parizian Salpêtrière, unde a lucrat in anii '40. Dr. Nicolae Leon era etnolog (scria despre "medicina babelor") si a consumat maselarita, care era folosita in popor pentru dureri de masele.
Este un analgezic, dar are si puternice efecte psihotrope. Doctorul Leon povesteste ca si-a pregatit si un antidot, invatat tot "de la o vrajitoare tiganca". Amandoi, dr. Leon si dr. Pamfil, au lasat an scris comentarii privind experientele lor narcotice. Medicul Gheorghe Marinescu isi alegea  subiecti intelectuali si artisti: Corneliu Michailescu, Petru Comarnescu s.a.
Cel din urma tocmai venise in 1931 de la un doctorat de succes in SUA, in estetica si sociologie. Dr. Marinescu si asistentii sai luau notite dupa ceea ce povesteau subiectii, incercand sa inteleaga complicatele mecanisme psihomentale.
Si Mircea Eliade a avut astfel de experiente, nu?  In India si S.U.A…
A. O: Da. Eliade a plecat in 1929 in India si era inevitabil ca, la acea varsta (22 de ani) si in acel loc (Calcutta), sa nu consume opium, marijuana si hasis. Era o epoca in care nu se puneau inca probleme juridice sau morale in legatura cu consumul de stupefiante.
A incercat opium in cartierul Chinatown din Calcutta. Apoi, dupa ce s-a retras intr-un ashram (un fel de schit) din Himalaya, devenind discipol al unui brahman din Nepal, acesta l-a invatat sa foloseasca o planta (Cannabis indica) pentru a-si folosi mai bine mintea, inclusiv in timpul meditatiei yoga.
Istoricul religiilor a teoretizat putin modul in care aceste substante afecteaza sau imbogatesc gandirea. Dupa ce s-a intors in Romania, pe la inceputul anilor '30, fosta lui gazda din Calcutta i-a scris ca i-a facut rost de ceea ce Eliade i-a cerut: o pipa de opium.
Interesul lui pentru aceasta ustensila este graitor. In 1936, intr-o scrisoare catre Emil Cioran, cand acesta era depresiv, pe vremea cand era umil profesor la Brasov, Mircea Eliade il antreaba: "Dar ce e cu tine? Nu ai vreun opium la indemana?". Apoi, Eliade a devenit in 1941-1945 atasat cultural la Ambasada Romana din Lisabona.
Acolo lua niste narcotice calmante (passiflorina). Eliade traverseaza la Lisabona o puternica depresie: ii moare sotia, rebeliunea legionara este inabusita, incepe "sovietizarea" Romaniei etc. Eliade foloseste si pervitin, o metamfetamina inventata de nemti si bagata cu zecile de pastile in ranitele soldatilor germani plecati pe frontul de Est.
Pervitin era bun nu doar pentru anihilarea foamei, setei si frigului, dar si pentru anihilarea stresului si a fricii. Datorita efectelor colaterale, nazistii au scos din "pachetul" cazon aceasta substanta. Hitler insa (si camarila sa) a continuat sa o ingere. Eliade lua, asadar, "pervitin" (are si o piesa de teatru, Oameni si pietre, in care un personaj, alter ego-ul sau, ia pervitin).
Plecarea in Statele Unite il plaseaza pe istoricul religiilor in plin avant al contraculturii hippie (anii '60-'70). Narcofilia si libertatea sexuala ale acestei miscari formidabile, care a schimbat lumea, au fost studiate de Eliade. Studentii al iubeau, pentru ca nu era un profesor plicticos.
El fusese in India, scrisese despre samanism si yoga, despre narcofilie si sexualitate rituala, despre mituri, vise si mistere, exact ce ii interesa pe ei. Cred ca istoria religiilor, dintr-o stiinta seaca, tehnica si marginala in epoca, a devenit – datorita faptului ca profesoratul lui Eliade in SUA s-a suprapus curentului hippie – o stiinta foarte "la moda".
Cartile lui au devenit best-seller-uri, erau publicate in tiraje de masa la intervale de doi-trei ani, incepuse sa fie invitat la alte universitati, mai ales la cele din California, inima miscarii hippie, la Los Angeles si Santa Barbara.
El isi nota in jurnal despre relatia sa cu studentii hippies, care ii povesteau de experientele lor legate de droguri, de practicarea sexului liber, de modul lor de socializare. Eliade vedea in aceasta miscare o noua manifestare religioasa, incercand sa o compare cu crestinismul primitiv, dionisiile, samanismul, vrajitoria, etc.
Reiese din studiul dvs. ca drogul genereaza sau doar sporeste creativitatea?  
A. O: Exista un proverb: "Dumnezeu iti da, dar nu-ti baga in traista". Stupefiantele pot imbogati ceva ce preexista, o creativitate existenta. Dar nu te pot transforma dintr-un om necreativ, intr-unul creator.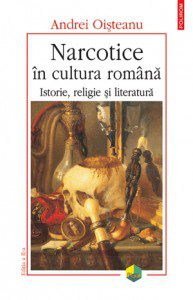 Narcotice in cultura romana, de Andrei Oisteanu
O istorie captivanta a folosirii substantelor ce modifica constiinta, in Tarile Romane. Cu o atentie academica impresionanta, Andrei Oisteanu culege date si informatii din cele mai diverse documente pentru a arata ca, din zorii istoriei moderne, romanii cunosteau proprie­tatile psihotrope ale plantelor de pe aici. Si le exploatau cu voluptate! O istorie paralela, a unei practici nu atat de rare pe cat s-ar crede…
Polirom, 2014
✖
Mulțumim pentru că vrei să fim prieteni!
Iuliana Alexa
Iuliana Alexa a fost redactorul-sef al revistei Psychologies de la aparitia primei editii a revistei până în anul 2019. Iuliana a absolvit Facultatea de Litere si este coach.