Strategii pentru a avea mai multa vointa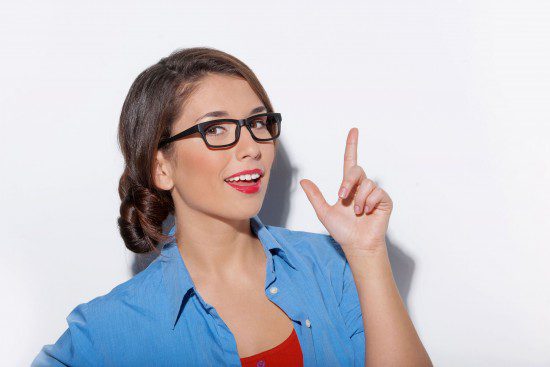 Ne dorim sa fim mai determinate in atingerea scopurilor si implinirea dorintelor, iar pentru a reusi in ceea ce ne propunem este nevoie sa ne antrenam vointa. Iti spunem aici cum.
Drumul de la ganduri la fapte
"Ceea ce este in puterea noastra sa facem, este tot in puterea noastra sa nu facem", a spus candva Aristotel. O perspectiva captivanta prin simplitatea si, in acelasi timp, complexitatea ei.
Atunci cand ne intocmim lista cu rezolutii, scriem cu mult entuziasm si multa generozitate toate schimbarile pe care ni le propunem pentru un nou an sau un nou capitol al vietii.
Pe moment, ne simtim incarcate cu energie si capabile sa ducem totul la bun sfarsit cu usurinta. Ne imaginam ajunse la destinatie si implinite, pastrandu-ne zambetul pe buze pana la ore tarzii si impartindu-ne cu multa maiestrie timpul intre familie, cariera si hobby-uri.
De la momentul acela de entuziasm trec insa momente, ore, zile, pe care constatam ca le-am folosit prea putin asa cum ne planificasem.
Sentimentul ca totul este posibil s-a transformat in indoiala, iar in mintea noastra se aude acum raspicat intrebarea: "Daca vreau si pot, de ce nu fac?". Cum se face ca cei mai multi dintre noi reusim sa realizam doar o mica parte din ceea ce ne dorim?
"Nu avem suficienta vointa", apare firesc raspunsul. Doar am invatat inca din copilarie ca, in viata, nu reusesti nimic fara vointa. Iar de la dorinta la vointa este cale lunga.
Resurse proprii
Daca incepem sa cautam resurse pentru o schimbare, gasim informatii foarte utile in neurostiinta. Aflam, in primul rand, ca vointa noastra nu este nicidecum o resursa nelimitata.
Studiile care stau la baza cartii "Welcome to your brain", scrisa de catre cercetatorii Sandra Aamodt si Sam Wang, arata ca fiecare dintre noi avem rezerve relativ fixe de vointa, iar atunci cand alocam o parte dintre aceste rezerve catre anumite obiective sau sarcini, raman mai putine pentru celelalte.
Aceasta ar putea fi explicatia pentru care, de exemplu, reusesti sa iti respecti deadline-urile la serviciu, insa iti gasesti foarte greu energie pentru orice altceva atunci cand ajungi acasa.
Nu este nicidecum o incapacitate a ta, ci pur si simplu rezultatul unei prioritizari a rezervelor tale de vointa.
Reprogramarea vointei
Vestea buna pe care ne-o da tot neurostiinta este ca, prin practica si perseverenta, rezervele noastre de vointa se pot stabiliza la un nivel mai inalt.
Putem face o analogie intre vointa si sistemul muscular. Si intr-un caz si in celalalt, cu cat exersam mai mult, cu atat descoperim ca putem mai mult.
Creierul nostru este construit in asa fel incat sa ne ajute, atunci cand primeste din partea noastra impulsul potrivit.
Cand ne folosim rezervele de vointa pentru o schimbare oricat de mica (de exemplu, sa facem cateva miscari simple de stretching in drum spre baie), creierul nostru primeste o multitudine de stimuli, proceseaza o multime de mesaje, creeaza si recreeaza conexiuni neuronale.
Printr-o actiune atat de simpla din partea noastra, repetata cu consecventa, creierul nostru deduce, de exemplu, ca ne respectam angajamentele fata de noi insine, ca avem grija de corpul nostru, ca ne place sa facem miscare.
Va aplica apoi aceste deductii si in alte contexte din viata noastra. Ne vom surprinde acordand mai multa atentie alimentatiei, mergand pe jos o statie in loc sa mai asteptam tramvaiul si intalnindu-ne, in sfarsit, cu prietena aceea draga cu care am tot amanat sa ne intalnim.
Astfel, pornind de la o actiune simpla, ne trezim intr-o dimineata privindu-ne zambitoare in oglinda, cu sentimentul ca putem mai mult decat credeam si cu increderea si entuziasmul regasite pentru a ne uita din nou pe lista cu rezolutii, ca sa alegem de acolo o alta schimbare sau un alt vis de urmat.
Antrenamentul vointei
Cateva exercitii practice prin care sa incepi sa iti antrenezi vointa, ar putea fi cele de mai jos:
Scrie o lista cu tot ceea ce ti-ai dori sa fie diferit la tine sau in viata ta. Lasa-ti si mintea, si inima, si mana sa zburde pe hartie, fii creativa si generoasa cu dorintele si visurile tale.
Alege visul cel mai mic. Da, ai citit corect, cel mai mic. Ca sa poti sa alergi intr-o zi la maraton, ai nevoie mai intai sa te obisnuiesti sa alergi de cateva ori pe saptamana prin parc.
Este la fel si cu vointa: cu cat reusesti sa iti indeplinesti mai multe obiective mai mici, cu atat esti mai increzatoare si mai pregatita pentru obiectivele tale mai mari.
Stabileste care este cel mai mic lucru pe care il poti face, in fiecare zi, pentru cel mai mic vis al tau. Gandeste-te la lucruri simple, cum ar fi sa mergi mai mult pe jos sau sa urci pe scari in loc sa iei liftul.
Monitorizeaza-ti angajamentul. De exemplu, pe o foaie, deseneaza un tabel saptamanal, in care sa bifezi zilele in care ai pus in practica ceea ce ti-ai propus.
Recompenseaza-te. O schimbare, oricat de mica, este initial perceputa de creierul tau ca un efort. Asa ca invata-l sa asocieze acea schimbare cu placerea si vei fi uimita cat de usor veti colabora.
Aminteste-ti de cuvintele lui Aristotel. Tot in puterea ta este sa alegi ce vrei sau nu vrei sa faci, inclusiv daca vrei sau nu vrei sa faci. Ce alegi?
De Alina Goanta, Accredited Senior Coach (IIC&M)
Formare in Solution Focused Coaching si Practician Certificat Points of You – The Coaching Game
Foto: 123rf.com
✖
Mulțumim pentru că vrei să fim prieteni!