Cum să îți pui spiritualitatea în practică în viața de zi de zi

pixabay
Am "dat cu nasul" de spiritualitate în timpul liceului, iar zona în care am intrat a fost Hatha Yoga. Am ieșit repede nu pentru că nu mi-a plăcut sau pentru că era greu, ci pentru că am simțit că sigur există o cale mai ușoară, ceva de genul "dai cu mâna prin aer" și lucrurile se rezolvă. Și pentru că mereu am fost convinsă că am timp. Am timp pentru orice!
În timp, am învățat că lucrurile nu sunt atât de ușoare… Sunt simple, da, dar nu ușoare! Pentru că "a fi spiritual" nu înseamnă să faci nici cine știe ce "mambo jumbo" incantație, nici să stai în poziție de lotus ore întregi și nici să îți golești mintea de gânduri. Cu atât mai mult să te fi născut în Orient…
A fi spiritual înseamnă a fi noi înșine.
A fi noi înșine în fiecare secundă!
A trăi conform adevărului nostru intern. Iar acest lucru, deși este simplu, nu-i deloc ușor de pus în practică! Pentru că intervine Ego-ul, care ne spune să fim altfel decât suntem, să ne comportăm altfel decât simțim pentru – în general acesta este principalul motiv – a fi acceptați de către ceilalți.
Adevărul meu – și spun al meu, pentru că fiecare deține propria bucată de Adevăr – este că noi nu suntem ființe umane. Suntem ființe spirituale ce avem o experiență umană. Deci a fi spiritual este foarte simplu: să fim noi înșine, în această minunată călătorie pe Pământ!
Să ne lăsăm conectați la ceva mai înalt decât noi înșine, din interiorul nostru.
În "Care of Mind, Care of Spirit", Gerald G. May spune că a fi pe o cale spirituală înseamnă a crește ca un întreg: în propria spiritualitate, în interacțiunea zilnică cu ceilalți și într-o practică sau disciplină ce simțim că ni se potrivește.
Iată 6 modalități de a pune spiritualitatea în practică în viața de zi cu zi:
Să ne concentrăm pe noi înșine
"Eu sunt" se pare că este cea mai importantă propoziție pe care o putem spune, pentru că, prin ea, ne declarăm "ființarea", iar tot ceea ce adăugăm după cele două cuvinte ajunge, mai devreme sau mai târziu, să ne definească. A ne concentra pe noi înșine nu înseamnă egoism, ci iubire. Nu o facem ca să acumulăm și să ținem pentru noi, ci o facem ca să devenim și să dăruim și celorlalți. Bănuiesc că știți toți exemplul cu părintele și copilul în avion: mai întâi ne punem noi masca de oxigen și apoi o punem copilului. Ca să aibă cine să facă acest lucru, nu să leșinăm noi între timp…
2. Să avem grijă de corpul nostru
Uităm de multe ori că acest corp este singurul "vehicul" cu care ne facem călătoria aici, pe Pământ. Și, câteodată, am impresia că îl întreținem mai puțin decât ne întreținem propria mașină. Poate nu sună a "disciplină spirituală", dar este: fără un corp, nu ne putem manifesta aici. Așadar, este nevoie să mâncăm mai sănătos, să dormim suficient, să ne hidratăm (mai ales în vremurile pe care le trăim acum), să facem un sport care ne place.
3. Să fim integri, să facem ceea ce spunem
Spuneam mai devreme că a fi spirituali înseamnă că fi noi înșine în fiecare secundă, a încerca să ne trăim propriul adevăr interior. O modalitate de a ne lăsa mai puțin pradă egoului este aceea de a ne întreba dacă ceea ce urmează să facem sau să spunem ne va aduce adevărata bucurie sau doar ne "vom umfla în pene" un pic?
4. Să dăruim
Putem să dăruim doar din cine suntem, adică ceea ce avem, ceea ce acumulăm ca învățătură, ca și cunoaștere poate fi dată mai departe dacă există în noi cu adevărat, dacă a devenit parte din noi. Fiind generoși în acțiunile noastre, în comportamente, în felul nostru de a fi, atunci, putem spune că dăruim cu adevărat. Când generozitatea devine o a doua natură putem spune că dăruim "for no reason".
5. Să medităm sau să ne rugăm
Există studii în toată lumea care spun că meditația și/ sau rugăciunea au efecte benefice asupra noastră: reduc stresul, ne cresc atenția și implicarea, ne îmbunătățesc sănătatea fizică, mentală și emoțională, precum și performanța profesională. Fie că ascultăm o meditație ghidată, fie că spunem o rugăciune, cu cât vom practica mai mult, cu atât ne vom relaxa mai mult și apropia de inima noastră, de cine suntem cu adevărat.
6. Să practicăm recunoștința
Se spune că nu fericirea te face recunoscător, ci recunoștința te face fericit. Avem mii de motive pentru a fi recunoscători, iar prin practicarea recunoștinței zilnice viața ni se va schimba ca prin magie. Chiar recomand, pentru cine nu a citit și practicat, cartea "Magia" de Rhonda Byrne.
Și închei cu cuvintele unui înțelept, Ibn Khaldoun Al Muqaddima: "Cunoașterea este o comoară, dar cheia care permite accesul la ea este practica."
✖
Mulțumim pentru că vrei să fim prieteni!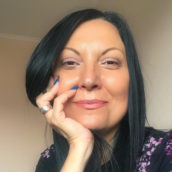 Dana Burghel
Dana Burghel este fostă profesoară de matematică, absolventă de studii economice şi psihologie, cu un Master în Resurse Umane. Este prima femeie coach acreditată în România, cu o experienţă de peste 17 ani în Executive&Team Coaching şi Life Coaching. Are o experienţă în companiile multinaţionale de 10 ani, iar în mediul antreprenorial de peste 17 ani. Dana este Consilier de Dezvoltare Personală şi Teacher al Şcolii de Spiritualitate "The School of the Heart", cu sediul în Canada. A urmat foarte multe căi spirituale până şi-a stabilit propria cale şi poate spune cu mâna pe inimă că acum este un Holistic Coach, îmbinând diverse metode potrivite persoanei, metode parcurse de ea însăşi înainte. Motto-ul ei este "Dăruiesc din cine sunt!"