Chestionar Psychologies cu Janina Nectara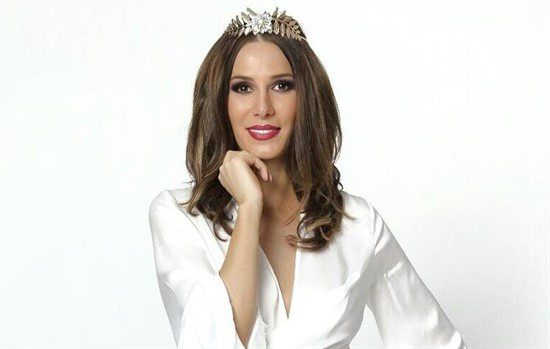 Janina Nectara, jurnalista la publicatii de moda, ne vorbeste despre proiectele ei, despre familie si despre lucrurile cu adevarat importante pentru ea.
Care e demonul tau?
Am vazut atat de multe filme horror in adolescenta, incat am demitizat orice poveste cu demonii. Nu ma mai sperie nici macar ai mei. Si daca nu ma sperie, inseamna ca nu mai sunt demoni.
Ce nu ai reusit sa faci inca in viata?
Dar cate nu ar fi?… Ar fi culmea sa pot trage o linie si sa spun ca am reusit tot! Asta ar insemna ca din acel punct nu as mai avea unde sa urc si singura cale de urmat ar fi coborarea. Am multe in plan, insa nu sunt la sfarsitul vietii sa pot spune ca nu am reusit sa finalizez ceva important inca. 
Ce te enerveaza la maxim?
Persoanele duplicitare. Nu suport nici cand cineva isi schimba discursul dupa cum bate vantul si nu mai recunoaste ce a spus anterior. E cam acelasi lucru pana la urma…
Ce animal preferi omului?
Asa cum nu putem compara mere cu pere, tot asa nu as putea inlocui o persoana cu un animal.
Daca ai putea invita pe oricine din lume, pe cine ai vrea sa ai oaspete la cina?
As dori sa am bunicii langa mine macar pentru o ora. Din pacate, nu mai sunt printre noi si tocmai pentru ca mi-e dor de ei, as fi dispusa sa fac un mic troc: mi-as da un an din viata pentru o singura ora! Ora in care toata familia sa fie reintregita.
Ce inseamna o zi perfecta pentru tine?
O zi petrecuta cu cei dragi.
Daca ai putea trai pana la 90 de ani, si sa ai corpul ori mintea de la 30 de ani, ce ai prefera? Corpul sau mintea?
Corpul! Daca nu cumva am ghinionul sa fac Alzheimer, presupun ca pana la 90 de ani voi capata automat un dram de intelepciune mai mult decat am acum. Asa ca, la ce bun o minte de 30?
Pentru ce esti recunoscatoare vietii?
In primul rand, pentru familia in care m-am nascut si-apoi pentru oportunitatile oferite de-a lungul anilor.
Daca ai putea schimba ceva din felul cum ai fost crescuta, ce ai schimba?
Nu as schimba decat perioada temporala. As face copilaria mai lunga!
Daca te-ai trezi maine cu o abilitatea deosebita, supraumana, care ai vrea sa fie aceea?
Mi-as dori sa pot citi gandurile oamenilor! Cred ca este (super) puterea (super) puterilor! Daca citesti gandurile cuiva, nu-ti mai trebuie sa fii nici invizibil, nu mai este nevoie nici sa te teleportezi. Se rezolva mult mai multe ecuatii, cu mult mai multe necunoscute, in acest fel!
Daca ai avea un glob de cristal si el i-ar putea spune ceva despre tine, despre viitor sau orice altceva, ce ai vrea sa stii?
Toata copilaria mea am fost fascinata de toate metodele de a cunoaste in avans viitorul.
Invatasem chiar sa citesc in palma si nu de putine ori le-am prezis apropiatilor diverse situatii cu o acuratete destul de mare. Doar ca nu aveam niciun talent ascuns.
Era o simpla distractie, in care devenisem perfect constienta ca ceea ce le spuneam eu era bazat 20% pe cateva legi ale chiromantiei citite intr-o carte si restul de 80% era doar o potrivire, imbinata cu o cunoastere intuitiva a psihologiei umane.
Asa ca, daca un copil de 14 ani reuseste performanta de a fi atat de persuasiv cu atat de putine date, nu ma prea convinge in ziua de azi niciun prezicator, glob fermecat sau pestisor auriU. Ce schimbare, nu?
Care e cea mai mare implinire a vietii tale de pana acum?
Sunt foarte mandra de proiectul meu personal, www.FashionAvecPassion.com, care a avut constant o evolutie ascendenta. De la an la an a crescut exponential.
Cand am lansat Fashion Avec Passion, in Romania nu era nici un proiect online care sa vorbeasca despre moda prin prisma omului care se afla in mijlocul evenimentelor internationale de moda. De fapt, nu era deloc o piata formata in acest sens, o blogosfera.
Inca din primele luni de cand a fost lansat Fashion Avec Passion, Harrods Londra l-a numit Harrods Blog of The Week.
In scurt timp, au venit proiecte importante cu cele mai prestigioase case de moda precum Armani, Cavalli, Gucci. Spre exemplu, Armani a realizat in colaborare cu Grazia Italia un clip de promovare a colectiei Emporio Armani, in care a invitat patru bloggeri internationali. Se numea Bloggers Love Armani si am fost extrem de incantata sa fiu invitata, sa fiu unul dintre cei patru protagonisti.
Gratie site-ului Fashion Avec Passion, am fost prima romanca non-model ce aparea in publicatii internationale de moda precum Vogue, Harpers Bazaar, L'Officiel.
Concomitent eram fashion editorul celei mai bine vandute reviste de femei din Romania, Tabu, ca mai apoi sa fiu prima romanca ce scrie la cea mai influenta publicatie de moda din lume – revista Vogue.
O alta premiera pentru Fashion Avec Passion a fost aceea de a realiza primele livestreaming-uri ale showurilor de moda direct de podiumurile internationale si in exclusivitate pentru Romania. Am transmis in direct defilarile Giorgio Armani, Gucci, Blumarine, Roberto Cavalli, John Richmond, Burberry, Aquilano Rimondi si nici eu nu imi mai amintesc cate au mai fost.
Tot datorita site-ului si efortului investit acolo, am devenit, ulterior, ambasadorul Gucci in Romania al proiectului umanitar Chime For Change, sustinut pe plan global de Madonna, Beyonce, Bill Gates, Printul Harry al Marii Britanii, Eva Longoria, Jennifer Lopez, Malala Yousafzai – castigatoarea Premiului Nobel pentru Pace -, Maryl Streep, Halle Berry, Ben Affleck, Julia Roberts si multe alte nume sonore ale showbiz-ului international.
Am foarte multe motive pentru a considera Fashion Avec Passion cea mai mare implinire profesionala de pana acum. Sper ca si celelalte proiecte pe care le am in plan sa se contureze tot la fel de frumos.
Ce valorizezi mai mult la o prietenie?
Fidelitatea! Care se traduce mai precis, in ceea ce ma priveste, prin capacitatea de a nu divulga informatiile/secretele impartasite. Am avut o prietena cu care, la un moment dat s-au racit relatiile si am apreciat enorm, ba chiar a crescut in ochii mei, cand si in astfel de conditii, ea a pastrat pentru sine ceea ce discutaseram impreuna. Ani intregi!
Desigur, se spune ca un secret nu mai este secret de vreme ce exista o a doua persoana care il stie, insa eu cred ca e posibil sa ramana intre patru ochi daca vorbim despre o persoana inzestrata cu multa empatie si coloana vertebrala.
Cum a fost relatia cu mama ta?
Mama este o persoana foarte persuasiva si foarte determinata sa obtina si sa scoata tot ce e mai bun pentru si din copiii ei. I-am admirat dintotdeauna aceasta capacitate extraordinara, pe care mi-o doresc si pentru mine, insa nu pentru mine personal, ci pentru a beneficia si copiii mei de ea.
As sintetiza relatia cu ea printr-un mix de perceptii in ceea ce o priveste, care mergeau de la o autoritate, ce lasa putin loc de negocieri, trecand prin admiratie si ajungand la afectiune.
Dar cu tatal tau?
Ca si in privinta mamei, relatia cu tatal este aproape inefabila. Desi o fire extrem de hotarata, tata este mai introvertit si nu se plange niciodata de nimic. Tocmai de aceea, de cate ori are o problema, eu sufar fantastic.
Mi-as dori ca pe parintii mei sa nu-i poata atinge nimic din ce e rau: nici boala, nici lipsurile, nici rautatile altora. Si asta cred ca schiteaza un pic tipologia de relatie avuta cu ei. 
Completeaza propozitia urmatoare: "As vrea sa am pe cineva cu care sa impartasesc… "
Cand ai plans ultima oara in fata cuiva?
De regula nu plang. Sunt o persoana care nu poate sa planga (bine, asta nu inseamna ca nu sufar). Exceptie fac doar evenimentele tragice si ireversibile din familie. In acele cazuri, da, plang!
Insa m-am surprins recent, atunci cand am aflat ca sunt insarcinata si in timp ce medicul imi arata pe ecranul ecografului un punctulet – trebuie sa mentionez ca ingerasul meu inca era in stadiul de embrion si de dimensiunile unui punctulet – ei bine, cand l-am vazut, involuntar mi-au dat lacrimile. Nu mi-as fi imaginat ca ma va emotiona atat de mult, dar iata ca asa s-a intamplat.
Ce e prea serios in viata pentru a fi subiect de gluma?
Desi imi plac enorm si cred in puterea terapeutica a glumelor, nu mi se pare deloc amuzant daca intr-una dintre ele este inclus vreun membru al familiei. Simtul umorului mi se opreste aici.
De asemenea, o alta bariera de care se loveste amuzamentul o constituie includerea divinitatii in astfel de situatii. De regula, acestea sunt cele mai proaste glume.
Daca ar fi sa salvezi din casa ta un singur obiect (sa zicem dintr-un incendiu) care ar fi acela?
Nu este un obiect, dar singura la care ma pot gandi acum este pisicuta mea, pe care am adoptat-o recent de pe strada. Consider ca niciun obiect nu este atat de valoros incat sa suplineasca pierderea ghemotocului care imi ofera cea mai mare portie de distractie in fiecare zi.
Ce te face sa ai indoieli?
Am indoieli permanent. Nu cred ca este ceva de care sa fiu sigura 100%. Si, cu siguranta, nu e rau sa fie asa! Vorba aceea, doar naivii au certitudini.
Ce ai retinut din toata educatia primita?
Daca as fi retinut mai multe, as fi ajuns departe. Totusi, imi dau seama constant ca, in viata, calitatea umana nu tine de nicio institutie superioara de invatamant. Un doctorat la o universitate de prestigiu paleste imediat daca nu e insotit si de politete, candoare, bun simt, de omenie intr-un cuvant… 
Ce maxima, fraza de intelepciune ai vrea sa le transmiti copiilor tai?
Probabil as face referire la un proverb indian care imi place mult si care suna cam asa: "In final, total va fi bine. Si daca nu este bine, inseamna ca finalul inca n-a venit!"
Care e cuvantul preferat?
Prenumele persoanei pe care o port in inima!
Cred ca este cuvantul preferat al fiecaruia dintre noi, pana la urma, daca ne gandim la recurenta cu care ne vine in gand zilnic.
Citeste si:
Chestionar Psychologies cu Lia Bugnar
Chestionar Psychologies cu Ioana Ginghina
Foto: arhiva personala
✖
Mulțumim pentru că vrei să fim prieteni!