Psihiatria viitorului – de David Servan-Schreiber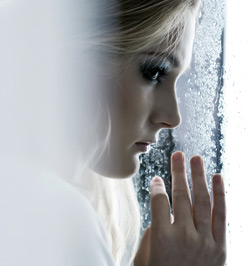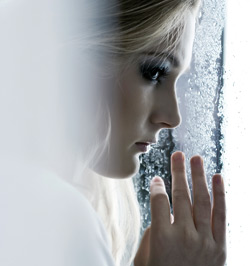 Vom ajunge sa putem vindeca fara medicamente? Probabil ca da…
Doctorul Greg Siegle este seful laboratorului de stiinte neurologice de la Universitatea Pittsburgh din Statele Unite. El sta langa Sandra, o tanara care sufera de depresie. In loc sa-i puna intrebari legate de starea sa, pentru a-i intelege mai bine boala, ii arata niste imagini scanate ale creierului ei. Cu ajutorul degetelor, ii indica regiunea surescitata. Este vor­ba de un nucleu ce se gaseste la nivelul creierului si poarta denumirea de amigdala.
Amigdala se afla in creierul emotional si este prezenta chiar si la reptile. Nu detine niciuna dintre capacitatile de analiza ultrasofisticate ale creierelui cortical si totusi, este prima care primeste imagini, sunete, mirosuri, senzatii. Chiar inainte ca restul creierului sa-si dea seama de natura perceptiei, amigdala poate declansa o emotie imediata, de exemplu frica, furie. Ea este santinela corpului care capteaza orice semn de amenintare si declanseaza alarma atunci cand este necesar.
Insa la Sandra, ca la majoritatea pacientilor depresivi ai doctorului Greg Siegle, amigdala a devenit prea sensibila, fara indoiala din cauza ranilor sufletesti. Imediat ce pacientii citesc cuvinte care le trezesc amintiri nu tocmai placute, amigdala reactioneaza. Cuvinte ca "slab", "ratat", "zero", "incapabil", "abandon", "singuratate", "moarte" sunt declansatori frecventi.
Sandra ii descrie doctorului Siegle cum creierul i se transforma intr-un vid atunci cand incepe sa se gandeasca la conflictul pe care il are cu sora ei sau la treaba neterminata la birou si nu-si poate controla starea de nervi. Stie foarte bine ca asta nu ii serveste la nimic, dar nici nu poate face ceva pentru a se opri. Greg Siegle ii arata cealalta regiune a creierului care nu functioneaza normal: cortexul prefrontal. La om, in raport cu celelalte mamifere, este partea cea mai dezvoltata a creierului, responsabila de controlul emotiilor, de proiectia in viitor. Este cea care te poate face sa renunti la o placere imediata – o a doua bucatica de ciocolata de e­xem­plu, pentru un scop abstract si indepartat – in cazul acesta, a te mentine slab/a.
La Sandra si la ceilalti pacienti depresivi ea nu mai functioneaza corect, iar controlul amigdalei, care reactioneaza la cel mai mic semn negativ, devine aleatoriu. Sandra are sentimentul ca nu-si poate stopa gandurile ne­gre. Terapia cognitiva a depresiei s-a demonstrat eficace de-a lungul timpului. Ea identifica aceste ganduri automate si degradante, frecvente in cazul depresiei: "Sunt zero", "Nu voi reusi niciodata", "Oricum n-am avut niciodata noroc" etc.
Apoi, pacientul trebuie sa-si analizeze si evalueze constient aceste ganduri si nu sa le ia ca atare. Sunt fondate pe fapte re­ale? Nu cumva sunt generalizari foarte exagerate? Ce i-ar spune unui prieten daca l-ar vedea acuzandu-se intr-un mod atat de violent? Invatand sa iei in considerare acuzatiile declansate de o amigdala nelinistita, activitatea cortexului prefrontal este intarita ca atunci cand fortifici un muschi exersandu-l.
Cand cortexul prefrontal devine mai puternic, poate prelua controlul si calma amigdala, lasandu-te sa te gandesti din nou la viitor, de aceasta data cu incredere si determinare. Este ceea e Sandra a trait de-a lungul sedintelor de terapie, si ceea ce poate invata oricine. Invatand sa iti controlezi gandurile negative, contribui la reechilibrarea creierului tau!
Foto: shutterstock.com
✖
Mulțumim pentru că vrei să fim prieteni!
David Servan-Schreiber
Cronicar foarte citit al revistei « Psychologies » inca de la lansarea acesteia, David Servan Schreiber este fiul lui Jean Jaques Servan Screiber, politician si jurnalist francez. Astazi, scriitorul si doctorul David Servan Schreiber este profesor de psihiatrie la University of Pittsburgh School of Medicine. De asemenea, este lector la Facultatea de Medicina Lyon I. David Servan Schreiber este co-fondator al Centrului de Medicina Integrativa de la University of Pittsburgh Medical Center. In 2002 a primit Premiul pentru cariera exceptuionala in psihiatrie al Pennsylvania Psychiatric Society. Intre cartile pe care David Servan Schreiber le-a scris se numara "Vindeca depresia fara psihanaliza sau medicamente" tradusa si in romaneste la Elena Francisc Publishing. Cartile lui cunosc un succes imediat la scara internationala pentur ca ele descriu metode de vindecare accesibile oricui, noninvazive si care respecta dreptul omului la vindecare prin puterea proprie.