Indicii ca esti cu partenerul de cuplu potrivit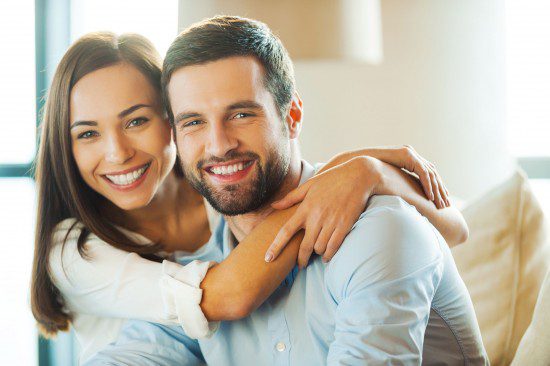 Deseori in cuplu ne intrebam daca suntem cu persoana potrivita si daca este el "alesul". Dincolo de listele mentale si planuri, raspunsul poate fi foarte simplu.
Filozofia cuplurilor
Fie ca suntem la inceputul unei relatii, fie chiar in prag de oficializare a ei, ne revine in minte o aceeasi intrebare: "este persoana potrivita pentru mine?".
La inceputul relatiei, mai ales daca suntem intr-o perioada de cautari si iesim cu mai multe persoane, incercam sa alegem in functie de aceasta intrebare. Odata in relatie, inevitabil apar momente in care ne gandim daca… ne potrivim oare suficient de bine?
Iar daca am mers si mai departe si chiar hotaram sa facem "pasul cel mare" (care poate varia de la mutat impreuna, crescut pisici sau casatorie), atunci ne gandim si mai serios la aceasta intrebare.
Mai mult, oare ce raspundem cand suntem intrebati "de unde stii ca este the one?". Carrie Bradshaw ne impartasea in Sex and the city o dorinta pe care, unele dintre noi, am vrea sa o credem posibila.
Aceea ca ar trebui sa avem mai multe suflete pereche, iar daca pierdem unul, sa stim ca undeva, pe parcurs, vom gasi un altul. Precum taxiurile. Nu ar fi dragut?
Nivelul satisfactiei in cuplu
Satisfactia se refera la starea de bine a ambilor parteneri, stare pe care o avem atunci cand fiecare dintre noi obtine de la partener si cuplu ceea ce isi doreste.
Practic, aceasta multumire iti da semnalul ca esti intr-o relatie buna, in care te simti bine, acceptata, iubita, protejata si sigura. Este cu certitudine un indiciu ca o relatie romantica are succes.
Poate nu stim sa punem in cuvinte acest lucru sau poate nu putem bifa, concret, ce anume ne determina sa spunem ca e bine, dar simtim asta cu siguranta.
Prin urmare, dincolo de liste si parametri pe care le tot setam ca definind succesul relational, ce simtim, este intotdeauna cel mai bun indicator.
Evaluarea satisfactiei
Daca vrei sa afli intocmai cum poti clasifica o relatie ca fiind satisfacatoare, intreaba-te care este nivelul tau de multumire in raport cu diferite aspecte ale acesteia.
Printre cele mai importante categorii la care ne referim sunt: sexul, finantele, intimitatea emotionala, comunicarea, etc.
Daca bifezi ca satisfacatoare majoritatea acestor aspecte, inseamna ca esti alaturi de cineva care iti este potrivit.
Cunoasterea acestui lucru poate calma eventualele dubii care, din cand in cand, mai apar. Ca indicatori irelevanti sunt clasificate: certurile (cu totii le avem si pot fi chiar constructive).
Totodata, daca anumite aspecte dintre cele mentionate nu le clasifici inca drept foarte satisfacatoare, poti interveni si tu pentru a le imbunatati.
Comparatiile
Desi nu sunt neaparat sanatoase, uneori, comparatiile ne pot ajuta sa privim mai obiectiv situatia in care ne aflam.
Gandindu-ne in urma, putem evalua daca avem in trecut o relatie in care gradul de satisfactie era mai mare. Totodata, ajuta sa ne dam seama ce anume functiona mai bine acolo, pentru a putea imbunatati in relatia curenta.
Dar inainte de a ne gandi la ce facea un fost partener, ne putem observa pe noi insene daca ne purtam cumva diferit si cum am putea schimba.
Discutiile cu partenerul pot fi utile daca ii spunem ce anume ne-ar placea sa fim mai satisfacute. Bineinteles, fara a mentiona vreo comparatie care nu poate fi decat daunatoare…
La fel, si prea multe comparatii mentale cu relatiile anterioare pot deveni toxice. Fa acest lucru cat timp te poti raporta la ce ai invatat despre tine intr-o relatie anterioara si nu la ce reprezenta fostul partener.
Simplul fapt ca vei discuta cu actualul partener, va arata interes pentru imbunatatirea relatiei si poate functiona in avantajul vostru.
Lucreaza cu tine insati
Este foarte usor sa atribuim propria satisfactie sau fericire in exterior, gasind astfel si vinovati atunci cand nu le avem.
Totusi, aceste trairi tin in primul rand de noi insene. De asemenea, intr-o relatie, gandeste-te intotdeauna ce poti tu schimba, apoi ce ai putea sa ceri de la celalalt.
Daca iti poti imagina ce anume te-ar bucura mai mult in relatia curenta, ajuta sa spui acest lucru partenerului. Nu uita sa comunici constructiv si pozitiv acest lucru, si nu ca pe un repros.
Daca vrei, spre exemplu, o imbunatatire a vietii sexuale, poti incepe prin a avea tu initiativele. In schimb, daca ideea ta de satisfactie se pastreaza intr-o sfera nerealista (vrei mai multe flori, cadouri, excursii… sau sa fie mai inalt, mai brunet, mai vesel) poate este momentul sa iti redefinesti valorile.
Daca sentimentul de insatisfactie nu poate fi pus in cuvinte, daca nu stii ce lipseste – dar parca lipseste ceva, poate nici tu nu ai definit foarte clar ce iti doresti de la o relatie. Incearca sa iti faci propria lista a lucrurilor care sunt importante pentru tine si porneste de la ea.
Foto:123rf.com
✖
Mulțumim pentru că vrei să fim prieteni!