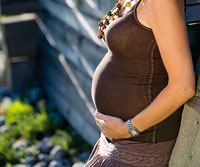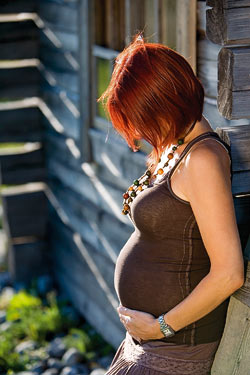 Femeile insarcinate pot avea probleme de concentrare si de memorie. Dar schimbarile pe care creierul le inregistreaza in timpul sarcinii pot fi benefice mamei mai tarziu, in viata.
Se pare ca 50 pana la 80% dintre femeile gravide au pro­bleme de memorie si de claritate in gandire in perioada sarcinii.
Recent, psihologii s-au intrebat daca acest "baby brain" e un fenomen obiectiv, daca sarcina le afecteaza, din punct de vedere cognitiv pe femei sau nu. Raspunsul e… si nu, si da. Studiile arata ca femeile au realmente pro­bleme de concentrare si de memorie in perioada sarcinii, rezultat al actiunii unui hormon din al treilea trimestru de sarcina (dar, posibil, si din cauza bulversarii vietii femeii de catre acest eveniment). Aceasta este concluzia neurologului Craig Kinsley, de la Universitatea din Richmond.
Descoperirile atesta, totusi, ceva care ar putea fi o veste buna pentru femeile care raman insarcinate. Odata ce femeia naste, alte meca­nisme intra in functiune, mecanisme legate in principal de supravietuirea si dezvoltarea celui mic. Iar aceste abilitati cognitive pot sa dureze pana la varste inaintate. "Exista tendinta de a privi sarcina si lactatia drept niste stari han­dicapante", spune Kinsley. "Dar maternitatea aduce be­neficii enorme femeii, beneficii care dureaza toata viata."
Ce este "baby brain"
Creierul femeii insarcinate scade in volum. Intr-un studiu publicat in ianuarie 2002, in American Journal of Neuroradiology, Angela Oatridge, de la Hammersmith Hospital din Londra, spune ca volumul cerebral al gravidelor studiate a sca­zut cu pana la 4%. Dar a revenit la normal dupa nastere. La fel, intr-un studiu publicat in Hormones and Behavior se spune ca volumul hipocampului femelelor de soarece gestante (hipocampul are rol crucial in orientarea spatiala) era mai mic decat la celelalte.
Vinovati de acest fapt sunt hormonii pro­gesteron, estradiol, si prolactina. Asadar, la ni­vel biolo­gic, sarcina si perioada postpartum sunt momente de "impiedicare". La oameni, e dificila studierea in detaliu a schim­ba­ri­lor de a­cest fel ale creierului, cercetarile concentrandu-se asupra performantelor cognitive. Pana acum s-a dovedit ca femeile se descurca un pic mai greu la acest capitol cand sunt in­sarcinate.
Gravidele au avut in orice perioada a sar­cinii perfomante scazute la testele de memorie, sca­pari ca­­re au durat pana dupa peri­oada post-partum. Dar dupa nasterea bebe­lu­sului, mamele devin mai inte­li­gente. Supravietuirea fragilei creaturi cere abilitati cognitive sporite. O explicatie este ca acest IQ sporit le ajuta sa diminueze nelinistea pentru copil si sa il protejeze mai bine.
Recompense tarzii
Maternitatea aduce si alte recompense pe langa cele imediate. La soarecii care au avut pui, la varsta de 24 de luni (echivalentul a 80 de ani la oameni), femelele erau mai bune la orientarea spatiala si aveau memorie mai buna decat cele care nu avusesera niciodata pui. De asemenea, substantele asociate cu debutul bolii Alzheimer au fost mult mai putin prezente in creierul femelelor-mame…
Foto: dreamstime.com
✖
Mulțumim pentru că vrei să fim prieteni!