Povestea a cinci generații de femei de descendență cubaneză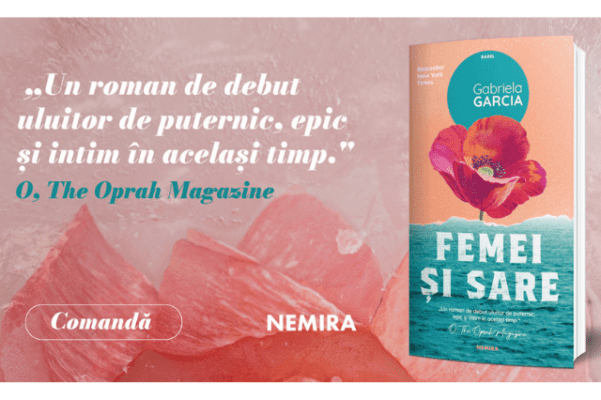 Editura Nemira lansează în colecția Babel povestea caleidoscopică a unor femei extraordinare, de descendență cubaneză, care au tenacitatea să-și spună poveștile, în ciuda celor care vor să le facă să tacă: romanul Femei și sare, de Gabriela Garcia.
Din fabricile de trabucuri de secol al XIX-lea și până la centrele de detenție din SUA de azi, din Cuba până în Mexic, romanul urmărește mai multe generații de femei care nu s-au predat istoriei.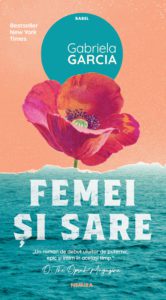 Miami, în prezent: Jeanette se luptă cu dependența de droguri. Fiică a unei imigrante cubaneze, e hotărâtă să afle povestea familiei sale de la mama ei, Carmen. Dar Carmen nu vorbește, pentru că nu vrea să retrăiască trecutul. Prin urmare, Jeanette pornește într-o călătorie spre Cuba, ca să-și întâlnească bunica și să înfrunte secrete de familie adânc îngropate.
Camagüey, Cuba, 1866: María Isabel, stră-străbunica lui Jeanette, este prima femeie care lucrează într-o fabrică de trabucuri și care învață să citească. Munca, iubirea, speranțele ei sunt mânjite însă de violență – chiar dacă nu orice obstacol poate fi învins, curajul se transmite peste generații.
"Gabriela Garcia surprinde viețile femeilor cubaneze într-o lume căreia ele refuză să i se predea. Și o face cu precizie, generozitate și grație." Roxane Gay
"Urmărind cinci generații de femei în patru țări, acest roman de debut este un tur de forță despre adicție, dislocare și traume moștenite." Harper's Bazaar
"Un roman de debut uluitor de puternic, epic și intim în același timp." O, The Oprah Magazine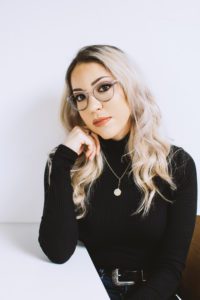 Gabriela Garcia este fiică de imigranți din Cuba și Mexic. A fost crescută la Miami și locuiește în prezent în San Francisco Bay Area. S-a făcut remarcată prin opiniile ei feministe și ca activistă ce susține drepturile imigranților, lucrând în presă și în domeniul muzical. A absolvit sociologia la Fordham University și masteratul în literatură la Purdue University, unde a predat apoi scriere creativă. Proza și poeziile ei au fost publicate în Best American Poetry, Tin House, Zyzzyva, Iowa Review, Michigan Quarterly Review, The Cincinnati Review sau Black Warrior Review. A primit numeroase premii și burse de creație, printre care se numără Rona Jaffe Foundation Writer's Award, Steinbeck Fellowship, bursele Breadloaf, Sarabande Books, Lighthouse Works, the Keller Estate și Community of Writers at Squaw Valley. Romanul său de debut, Femei și sare (Of Women and Salt, 2021), o saga matriliniară inspirată de povestea propriei familii, a fost deja tradus în zece limbi.
✖
Mulțumim pentru că vrei să fim prieteni!