8 moduri de a face fata dezamagirilor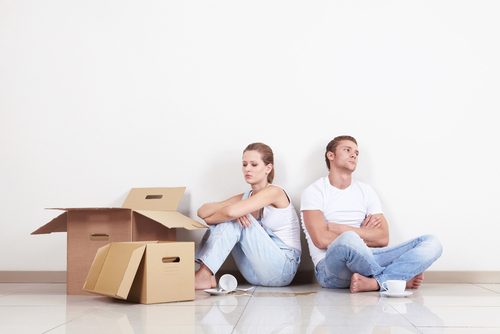 Este normal sa te simti dezamagit/a, dar este important ce decizi sa faci in continuare. Tu ai trecut prin astfel de situatii?
Poate ai inceput un nou job si iti place totul: seful tau este super, cu colegii te intelegi de minune, chiar si biroul arata bine. Si de unde totul este minunat, cumva, incet-incet parca nu te mai simti atat de entuziasmat/a, ba chiar ajunge sa iti piara cheful sa mergi la munca…
Cunosti pe cineva deosebit. Fie ca este vorba despre un nou partener/ o noua partenera, sau un prieten nou, te vezi petrecandu-ti tot timpul alaturi de el/ea tocmai pentru ca te simti atat de bine in prezenta lui/ei. Si brusc iti dai seama ca parca nu e totul asa cum ti-ai dori si nici persoana cum ti-ar placea. Cum de nu ai observat asta inainte?
Dai avansul pentru casa la care ai visat sau masina pe care ti-o doresti de multa vreme. Esti foarte incantat/a, nu? Apoi, brusc, incepi sa observi neajunsurile. Cartierul e zgomotos si pestrit, iar masina este mai mica decat o stiai tu.
Asa incep dezamagirile si te intrebi cum de le-ai lasat sa se intample si cum de nu ai observat mai devreme. Care e treaba cu dezamagirile acestea? Oare chiar trebuie sa iti strice cu totul buna dispozitie?
In primul rand trebuie sa stii ca atat idealizarea cat si deziluzia sunt firesti. Practic entuziasmul este cel care ne atrage in noi situatii. De asemenea, endorfinele isi fac de cap atunci cand suntem entuziasmati si lucrurile par chiar mai bune decat in realitate.
Asta pana cand realitatea intervine si pune lucrurile la punct. Endorfinele se aseaza cuminti la locul lor si noi, vazand lucrurile mai realist, vrem inapoi starea de excitare. Suntem epuizati, ce mai!
Cum faci fata acestor treceri de la o stare la alta defineste modul in care alegi sa traiesti. Fie te bucuri de succes, sau te concentrezi pe rateuri, esti fericit/a sau nu, ai o viata multumitoare sau esti mereu dezamagit/a.
Cei patru pasi simplii atunci cand esti dezamagit/a sunt urmatorii:
Este normal
Nu este vina ta
Nu este vina altcuiva
Sentimentul acesta va trece
Cum sa faci dezamagirea mai tolerabila
In primul rand cum gestionezi entuziasmul? Este firesc sa pornesti pe un drum nou cu sperante si asteptari. Daca nu ne-ar placea ce vedem, nu am lua-o in directia respectiva.  Unii, dezamagiti de prea multe ori, incearca sa infraneze acest avant, iar astfel sa se pregateasca pentru o noua dezamagire care foarte probabil va aparea. Proportiile ei sunt variabile, desigur.
Idealizarea si deziluzia sunt firesti si fac parte din natura umana. Psihanalistii spun ca avem parte in proportii mici inca din copilarie de astfel de experiente pentru a invata sa facem fata realitatii pe care ne-o ofera viata. Idealizarea noastra si a altora ne da un sentiment de siguranta precum si pe cel al propriilor capacitati.
Dezamagirile mici si usor de gestionat pe care le avem in copilarie ne fac mai realisti. Fiind dezamagiti de cei apropiati sau chiar de noi insine ne dezvoltam mecanismele de coping si vom sti sa ne descurcam mai tarziu.
Este important ca dezamagirile sa fie usor de gestiont dar si de constientizat, prin urmare intensitati prea mari sau prea mici ne fac dificila formarea realista a unei imagini proprii si ne fac susceptibili la maturitate. Pe principiul, suficient cat sa doara, dar nu cat sa copleseasca.
Pe masura ce ne maturizam, si cei mai echilibrati dintre noi au asteptari nerealiste. Atunci cand incepi un nou job totul ti se poate parea perfect de la seful pe care ti l-ai dorit mereu, la sarcinile motivante si colegii minunati. Treptat ii vei descoperi departe de perfectiunea entuziasmului tau, motiv pentru care temperarea poate fi o solutie. La fel ca si accceptarea realitatii, fara a renunta deplin la entuziasm.
Nu lua lucrurile prea personal. Daca te simti epuizat/a si secatuit/a dupa o prezentare la munca sau cand nunta s-a incheiat dupa atatea pregatiri, aminteste-ti ca este normal. Nu inseamna ca trebuie sa iti schimbi jobul sau ca te-ai casatorit cu cine nu trebuie!
Apreciaza-ti munca si eforturile. Evalueaza cat mai realist ceea ce s-a petrecut si bucura-te de experiente. Priveste-ti pozele si aminteste-ti momentele frumoase. Sau ce impresie buna ai facut in timpul prezentarii.
Mergi mai departe si planifica noi realizari, activitati sau aventuri. Uneori nu ai energie pentru planuri noi decat dupa ce ti-ai permis o perioada cu lipsa de entuziasm. Traieste sentimentul ca atare si fa-ti cateva capricii care te pot binedispune. Mergi la un film, citeste o carte, iesi cu prietenii, tu stii cel mai bine. Asteapta momentul potrivit pentru a te gandi ce urmeaza sa faci in continuare.
Sa stii cu adevarat sa iti gestionezi trairile inseamna sa fii constient/a ca oricum te-ai simti, si reversul este la  fel de real.
Foto: Young couple with boxes and broken cup
✖
Mulțumim pentru că vrei să fim prieteni!