Imaginatia ne schimba perceptia despre viata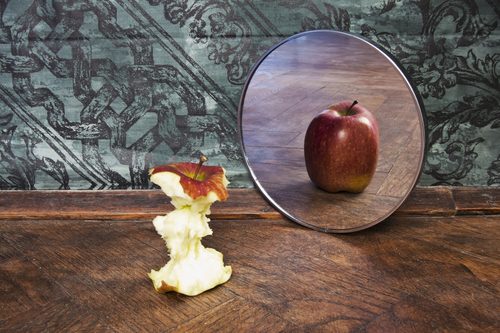 Ceea ce ne imaginam ca auzim schimba modul in care vedem lucrurile in realitate, iar ceea ce ne imaginam ca vedem schimba ceea ce auzim de fapt.
Concluzie bazata pe un studiu ce a constat intr-o serie de experimente cu 95 de voluntari, unde s-a urmarit modul in care iluziile dintr-o informatie senzoriala schimba sau distorsioneaza perceptia reala.
La primul experiment participantii au experimentat iluzia a doua obiecte zburatoare care s-au ciocnit, moment in care si-au imaginat zgomotul pe care acestea l-au scos in timpul impactului.
La al doilea experiment ei au trebuit sa-si imagineze sunetul aparitiei unui cerc alb, iar la cel de-al treilea experiment, perceptia voluntarilor despre ce spune o persoana a fost schimbata cu ajutorul unui sunet specific pe care si l-au amintit.
Potrivit cercetatorilor, rezultatele acestui studiu ajuta la intelegerea modalitatii de functionare a creierului care nu poate distinge intre ganduri si realitate atunci cand exista anumite boli psihice.
Autor: Cristiana Coman
Foto: Surrealistic picture of an apple reflecting in the mirror
✖
Mulțumim pentru că vrei să fim prieteni!