Meditatia, remediu eficient impotriva nefericirii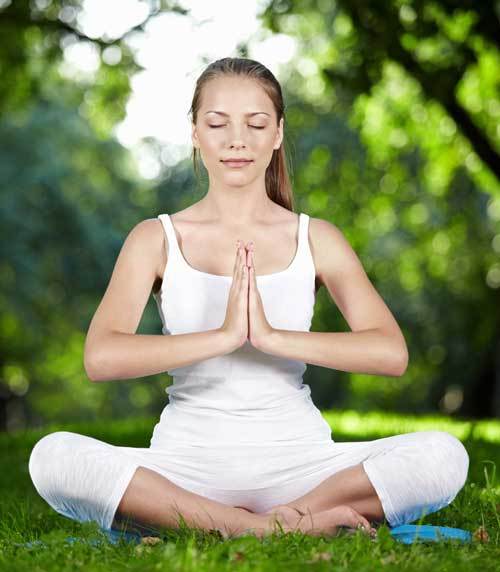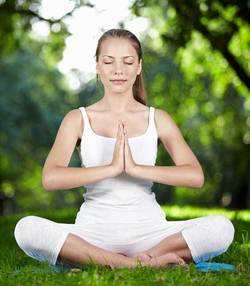 Mai mult decat atat, aceiasi cercetatori, Matthew A. Killingsworth and Daniel T. Gilbert, afirma intr-un studiu publicat in prestigioasa revista Science ca aceasta lipsa de concentrare pe activitatile pe care le intreprindem reprezinta si una dintre sursele principale ale starii de nefericire pe care multi dintre noi o simtim adeseori:
"Mintea umana are obiceiul sa rataceasca si aceasta minte ratacitoare este nefericita," au spus Killingsworth and Gilbert. "Abilitatea de a ne gandi la ceva ce nu se intampla acum este un proces cognitiv care vine la pachet cu un cost emotional."
Cercetatorii de la Harvard afirma chiar ca procentul de timp in care mintea noastra nu este concentrata pe activitatea specifica pe care o desfasuram la momentul respectiv reprezinta o modalitate exacta de predictie a nivelului de fericire al oamenilor: "… durata de timp in care mintea paraseste prezentul si rataceste este o modalitatea mai exacta de predictie a gradului de fericire decat activitatile pe care le derulam"
Acesti cercetatori se alatura unui numar din ce in ce mai mare de savanti din diferitele discipline grupate un jurul conceptului de neuro-stiinte, care ofera ca si solutie pentru aceasta lipsa cronica de atentie cu care ne confruntam un remediu ieftin, sigur si cu multiple efecte secundare pozitive: MEDITATIA.

Cum functioneaza meditatia?
Majoritatea dintre noi nu realizam ca mintea noastra gandeste in permanenta si ne indeparteaza de realitatea prezenta.
Ceea ce numim practica meditatiei este, de fapt, efortul de a dezvolta in mod constient capacitatea noastra de a fi in momentul prezent atat la nivel fizic, cat si mental.
Exista multa tipuri de meditatie, una dintre cele mai accesibile si mai usor de experimentat fiind asa-numita meditatie cu concentrarea pe respiratie, cunoscuta si sub numele de mindfulness meditation sau shamata.
Meditatia cu focus pe respiratie consta in antrenarea mintii, in special a atentiei si a vointei, astfel incat sa putem pleca de la nivelul superficial al constiintei catre nivelurile cele mai profunde.
Putem spune ca meditatia este pentru minte ceea ce fitness-ul este pentru corp: un mod de a ne mentine in forma, astfel incat sa ne apropiem de idealul exprimat de dictonul latinesc Mens sana in corpore sano.
Meditatia nu e religie
O idee gresita care este destul de raspandita este aceea ca meditatia presupune trecerea la o alta religie sau cale spirituala decat cea pe o persoana o are la un moment dat.
Aceasta intelegere gresita isi are originea in faptul ca cele mai eficiente tehnici meditative, care si-au dovedit eficacitatea de peste 2500 ani, isi au originea in Asia, fiind de cele mai multe ori predate de maestrii spirituali budisti sau de exponenti ale marilor scoli de yoga.
A spune insa ca pentru a invata si practica meditatia trebuie sa te "convertesti" e ca si cum ai spune ca pentru a studia artele martiale extrem-orientale trebuie sa treci la alta religie.
Comparatia nu este deloc intamplatoare, pentru faptul ca, la fel ca si tehnicile meditative, majoritatea artelor martiale atat de populare azi in Occident isi au originea si au fost popularizate de calugari-luptatori, faimoasa manastire Shaolin din China fiind unul dintre "leaganele" budismului Zen.
Meditatia ce foloseste ca obiect de concentrare respiratia este azi recomandata de nenumarati medici si psihologi, datorita efectelor benefice dovedite pe care le are prin reducerea stresului si prin dezvoltarea capacitatii de control a durerii (fie ea fizica sau emotionala)
Meditatia este asadar o tehnica ce poate fi incorporata in viata de zi cu zi, indiferent de profesie, etnie, rasa sau cale spirituala aleasa.
Ea este un proces activ prin care ne putem aduce un plus de calm si echilibru in vietile noastre, reprezinta un timp oferit noua insine in care invatam sa traim din ce in ce mai mult in prezent.
Abonează-te la newsletter!
Primește săptămânal resurse prin intermediul e-mail-ului!
Mulțumim pentru că vrei să fim prieteni!