Fotografia, o punte către iubirea de sine

www.shutterstock.com
Fotografia poate fi un instrument puternic de dezvoltare personală. Suntem și ființe vizuale astfel că nu degeaba vorba spune: "o imagine face cât 1000 de cuvinte". Mă fascinează multitudinea poveștilor pe care o singură fotografie le poate naște. Fotografia este o hrană pentru partea creativă a creierului și o formă de conectare atât cu sufletul, cât și cu ceea ce ne înconjoară. Fotografia are darul de a îngheța o clipă în timp, acea clipă unică care nu se va mai repeta vreodată! Totodată ea te sprijină să șlefuiești o serie de abilități și stări care te dezvoltă în relația cu sine și cu cei din jur și, îndrăznesc să susțin că ea sprijină dezvoltarea inteligenței emoționale, atât de necesară astăzi în călătoria către împlinire și succes.
Am frunzărit vreo două cărți pe subiectul dezvoltării personale și profesionale prin fotografie, pe care le recomand pentru cine dorește să exploreze subiectul în profunzime: Discover Your Self Through Photography, Ralph Hattersley (1975, Morgan & Morgan of Dobbs Ferry, NY) și The Essence of Photography, Bruce Barnbaum (Rocky Nook).
Revenind la experiența personală, împărtășesc totul însă prin filtrul trăirilor mele și înțelegerea pe care am avut-o intrând în contact cu fotografia. Ce am înțeles? În fotografie poți fi:
subiect al ei: fotomodel
sau co-creator al ei: fotograf
Fiecare ipostază accesând și șlefuind părți diferite din tine, trăiri diferite și abilități diferite. Călătoria dezvoltării mele personale m-a conectat cu ambele ipostaze.
Descoperă fotomodelul din tine!
"Relaxează-te! Zâmbește! Privește către dreapta și întoarce capul, ușor, către aceeași direcție cu cea a privirii.", aud fotograful ca prin vis.
Fotografia a venit ca un aliat în viața mea, în momentul cel mai dificil prin care am trecut, divorțul. În perioada respectivă (undeva prin 2014), o prietenă fotograf mi-a propus să particip la o sesiune foto având intenția de a-mi da o stare mai bună, a mă ajuta să mă văd cu alți ochi – ochii magici ai aparatului foto, care face minuni și te transformă cum nici nu îți vine să crezi!
Îmi amintesc acea ședință foto care mi-a schimbat viața, de parcă ar fi fost ieri. Întreg corpul îmi era încordat. Zâmbetul se chinuia să își facă loc printre maxilarul încleștat și buzele strânse. În mintea mea rulau cele mai răutăcioase gânduri: "ești ridicolă", "ești urâtă", "ești diformă". Puteam să jur că obrajii mi-au luat foc de la câtă rușine simțeam.
Sesiuneafoto a fost de tip boudoir. Purtam un neglijeu ca spuma laptelui, ce îmi acoperea timid trupul și lăsa să mi se vadă formele, atât cât să mențină decența și să stârnească totodată curiozitatea privitorului. Mare provocare să las părți din trupul meu să fie văzute! Totuși, sub blânda îndrumare a fotografului, rezultatul a fost un set superb de fotografii care mi-au dat curajul să mă privesc diferit.
A fost prima cărămidă în reclădirea imaginii de sine și un punct de referință pentru ceea ce a urmat: saltul interior, transformator către încredere, acceptare și iubire de sine.
Seria sesiunilor foto a continuat. Am fost invitată ca "fotomodel" în cadrul cursurilor de fotografie unde se formau viitorii fotografi profesioniști. Am umblat pe tot felul de "meleaguri": cocoțată pe podul de la Cernavodă, rătăcită prin lanul de floarea soarelui, înotând prin nisipurile plajei Vadu sau îmbrățișând copacii pădurii. Cu fiecare sesiune foto am devenit mai curajoasă, mai încrezătoare în mine, mai jucăușă și cu mai multă acceptare de sine. Am început să-mi privesc fotografiile cu iubire, de fapt, să mă privesc pe mine cu iubire.
Da, au fost momente când aparatul foto a surprins anumite gesturi ce nu se doreau surprinse, chiar cele mai caraghioase grimase ale chipului meu, sau când unghiul de fotografiere a scos în evidență « defecte » corporale, și totuși, prin toate aceste fotografii a prins contur personajul « eu » și povestea: când un trol, când o prințesă, ba chiar o amazoană neînfricată – învățând astfel să îmi îmbrățișez toate aceste fațete.
Cum poți dezvolta « fotomodelul din tine »?
Ieși din zona de confort!
Dă-ți voie să fii subiectul unei sesiuni foto!
Alege un fotograf profesionist și asigură-te că rezonezi cu stilul acestuia!
Lasă-te ghidat(ă) de fotograf pentru a descoperi posturile potrivite, care te pun în valoare!
Fii subiectul sesiunilor foto cu tematici diferite! Explorează posibile tematici: portret, business, natură, sărbători, roluri/ personaje etc.
Respiră! Relaxează-te! Zâmbește! Joacă-te!
Alege ținute vestimentare care te pun în valoare! (poți cotrobăi în garderoba ta sau poţi apela la centre de închiriere costume sau recuzita fotografului)
Privește rezultatul! Privește-te și bucură-te!
Ce abilitați, trăsături de personalitate sau stări poți dezvolta fiind subiectul fotografiei?
Ca fotomodel pot spune că am învățat: relaxarea, joaca, acceptarea de sine, spontaneitatea, îndrăzneala, bucuria de a fi, încrederea de sine și da – iubirea de sine. De asemenea, mi-am reactivat imaginația și creativitatea intrând în diferitele "roluri" pe care le-am jucat în funcție de tema sesiunii foto. Am învățat să mă conectez mai bine cu corpul meu, să-mi cunosc posturile care mă avantajează, să-mi îmbrățișez copilul interior și să fiu recunoscătoare.
Descoperă fotograful din tine!
Pasul următor în experienta mea cu fotografia a fost acela de a mă așeza eu în spatele camerei de fotografiat. Am descoperit astfel bucuriade a surprinde frumusețea acestei lumi, clipe unice și unghiuri unice, momente magice, care dăinuie în eternitate.
M-am alăturat cursurilor de fotografie, m-am echipat cu un aparat foto semi-profesionist și mi-am construit obiceiul de a mă juca de-a fotograful cu orice prilej, asigurându-mă că nimic nu scapă acestui « ochi magic ».
Fotografierea este o abilitate care te dezvoltă personal. Deseori nu frumusețea fotografiei este importantă – cât de bine încadrată este – ci ceea ce ea reușește să capteze și să transmită, și cum îl reflectă pe fotograf. Părți din mine se regăsesc în fiecare din fotografiile pe care le-am făcut.
Ce abilitați, trăsături de personalitate sau stări poți dezvolta fotografiind?
Ca fotograf am învățat:
Observarea: mi-am dezvoltat capacitatea de a observa, de a surprinde cu ochiul și apoi cu aparatul foto, detaliile.
Comunicarea – abilitatea de a îndruma/ a da instrucțiuni: atunci când fotografiezi o persoană este esențial să îi poți oferi îndrumare cu privire la acele posturi care o pun în valoare, sau felul în care se încadrează în spaţiu.
Iubirea pentru natură: ca fotograf, mi-am dezvoltat ochiul pentru a vedea împrejurimile într-un mod nou, necunoscut mie. Natura este cel mai bun subiect pe care îl poate avea un fotograf, surprinzându-i binecuvântările și « toanele ».
Gândirea pozitivă: fotografia transformă viețile, nu numai ale subiectului, ci și ale fotografului. Obții beneficiile optime doar atunci când poți vedea ce este mai bun în toți și în toate, captând acest bine cu ajutorul aparatului foto.
Abilitați tehnice și de editare: ca fotograf am învățat cum să folosesc setările aparatului foto sau aplicații care să mă ajute în editarea fotografiei. Călătoria și explorarea: ca fotograf, parcă mereu ești în vacanţă, călătorind către noi locuri pentru a extinde terenul de joacă al fotografiei și a explora noul.
Concentrarea și răbdarea: o singură fotografie poate deveni o capodoperă, dar în spatele ei se află sute de cadre și ore de așteptare pentru a surprinde cadrul optim.
Şi lista poate continua cu: gândire creativă, capacitatea de a aduce bucurie și a îmbunătăți viețile celorlalți, îmbunătățirea conexiunii interumane și conexiunii cu sine, spiritualitatea.
Astfel, cum poți dezvolta « fotograful din tine »?
Ieși din zona de confort!
Înscrie-te la un curs de fotografie!
Cumpără-ți un aparat foto profesional sau bucură-te de aparatul foto al telefonului tău (daca este o marcă ce încorporează un aparat foto suficient de bun).
Descarcă o aplicație care te poate ajuta să editezi fotografiile și învață să o folosești!
Fotografiază (natura, persoane, obiecte etc.).
Continuă să fotografiezi!
Bucură-te! Relaxează-te! Zâmbește! Joacă-te!
În final, te las cu două întrebări:
Ce rol vrei să explorezi mai întâi: fotomodel sau fotograf?
Care sunt cele 1000 de cuvinte pe care prima ta fotografie își propune să le transmită?
✖
Mulțumim pentru că vrei să fim prieteni!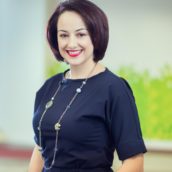 Roxana Şerban
Roxana Şerban este Talent Coach, iar valoarea pe care o aduce clienților este: dezvoltarea punctelor forte și talentelor individuale, facilitând procesul de înțelegere și punere în practică a comportamentelor și instrumentelor ce le susține. Experiența sa de 11 ani în domeniul dezvoltării personale, în paralel cu de cea de peste 15 ani de leadership în companii multinaționale și pasiunea pentru coaching, se împletesc în mod fericit în beneficiul tuturor. Iubeşte să însoțească oamenii în procesul lor de transformare și șlefuire a "celei mai bune versiuni". Pasionată de viață și mereu cu zâmbetul pe buze, adoră să se implice în activități noi, care o dezvoltă și îi oferă perspective diferite asupra vieții și oamenilor.