Concursul de Debut al Editurii Cartea Romaneasca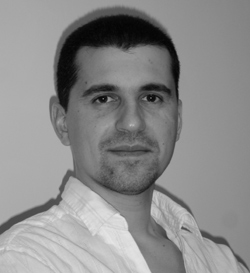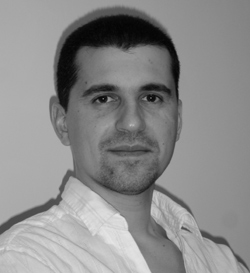 In urma jurizarii, Premiul de Debut al Editurii Cartea Romaneasca pentru anul 2008 a fost acordat doar la sectiunea "Proza". Cistigatorul este Dragos Voicu, autorul romanului "Coada".
"Un roman a carui forta magica te face sa izbucnesti in hohote de ris sau de plins si te lasa naucit pe muchia dintre cele doua stari.Viata la coada. O coada la tacimuri de pui. O coada fabuloasa, care infasoara orasul de mai multe ori si va dura 12 luni, timp in care Ionut, un vajnic pionier, ii va cunoaste pe cei care ii vor fi vecini intregul an, citeva personaje pitoresti care discuta despre copii, matematica, tuica fiarta, fericire, cirnati, dragoste, bomboane de pom, moarte, muraturi, examene de admitere. O coada care sfideaza orele, zilele, saptaminile, anotimpurile si totusi… aici oamenii isi povestesc viata, isi sarbatoresc zilele de nastere, se indragostesc, se casatoresc si pur si simplu, mor. In sfirsit, vom inceta sa mai vorbim despre lipsa de memorie a tinerilor scriitori."
Madalina Ghiu, redactor-sef Editura Cartea Romaneasca
Dragos Voicu s-a nascut la 9 iunie 1975 in Bucuresti.
Este absolvent al Academiei Tehnice Militare Bucuresti si al masterului "Managementul proiectelor" al S. N. S. P. A..
In prezent lucreaza in cadrul Ministerului Administratiei si Internelor in domeniul managementului proiectelor.
A tradus in limba engleza volumul Sistemul Integrat pentru Securitatea Frontierei – The Integrated System for the border security, Dumitru I. Popescu (Ed. Univers Stiintific, Bucuresti, 2006).
A publicat articole de specialitate, in bilunarul Asociatiei Generale a Inginerilor din Romania: Univers Ingineresc.
A cistigat locul I la Concursul de povesti cu tema De ce iubim Bucurestiul?, 2008.
La aceasta editie a Concursului de Debut, organizat de Editura Cartea Romaneasca, inca de la reinfiintarea ei in anul 1970, au participat 76 de manuscrise – 33, la sectiunea "Proza", 32, la "Poezie", 4, la "Teatru", 7, la "Critica/ Istorie literara/ Eseu".
Daca nu ati debutat inca, puteti participa la editia 2009 a Concursului anual de Debut, organizat de Editura Cartea Romaneasca la urmatoarele sectiuni:
Poezie
Proza
Teatru
Eseu
Critica si istorie literara
Lucrarile declarate cistigatoare vor fi publicate. Sint acceptate in concurs si manuscrise ale autorilor care au fost inclusi anterior in antologii sau au publicat in volume colective.
Manuscrisele (minimum 50 de pagini) vor fi expediate prin posta pe adresa Calea Victoriei nr. 115, sector 1, Bucurestii, cod 010071, in format electronic si printat (ambele obligatorii), sau vor fi depuse direct la sediul editurii pina la data de 31 decembrie 2009.
Plicul va purta mentiunea "Pentru concursul de debut al Editurii Cartea Romaneasca" si va fi specificata sectiunea la care participa.
Pe plic, nu va fi inscris numele expeditorului, in locul acestuia se va scrie un motto. In interior, se va introduce un al doilea plic sigilat continind acelasi motto si CV-ul autorului.
Manuscrisele nepublicate nu se inapoiaza.
Relatii suplimentare por fi obtinute la telefon 021/319.65.99 sau prin email la adresa: [email protected].
✖
Mulțumim pentru că vrei să fim prieteni!