Festivalul Filmului Iranian la Cinemateca Eforie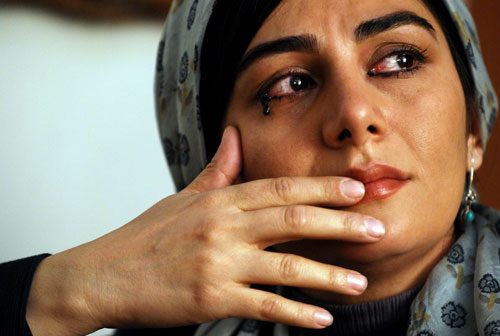 In perioada 14 – 18 decembrie, Arhiva Nationala de Filme – Cinemateca Romana prezinta la Sala Eforie (Jean Georgescu), impreuna cu Ambasada Republicii Islamice Iran in Romania, Festivalul Filmului Iranian avand tema "Femeia in cinematografia iraniana".
Programul include cinci lungmetraje de fictiune recente, care sunt semnate de femei-regizor si/sau abordeaza conditia femeii in societatea iraniana contemporana. Toate filmele sunt subtitrare in limba engleza. Pentru ca un public cat mai numeros sa se poata bucura de aceste filme productii cinematografice, tariful unic al biletelor este de doar 5 lei (cu exceptia galei de deschidere, cand intrarea este libera).
Programul Festivalului Filmului Iranian de la Cinemateca Eforie:
Vineri, 14 decembrie, ora 18:00
Gala de deschidere, intrare libera
INVITATIE / DAV'AT / INVITATION (Iran, 2008) de Ebrahim Hatami Kiya
Sambata, 15 decembrie, ora 19:00
VESNIC COPII / BACHCHEHA-YE ABADI / ETERNAL CHILDREN (Iran, 2007) de Pouran Derakhshandeh
Duminica, 16 decembrie, ora 19:00
DOMNUL YOUSEF / AQA YOUSEF / MR. YOUSEF (Iran, 2011) de Ali Rafi'i
Luni, 17 decembrie, ora 19:00
ATAT DE SIMPLU / BE HAMIN SADEGI / AS SIMPLE AS THAT (Iran, 2008) de Reza Mirkarimi
Marti, 18 decembrie, ora 19:00
VISE CU CONTINUARE / KHABHA-YE DONBALEDAR / CONTINUOUS DREAMS (Iran, 2009) de Pouran Derakhshandeh
Pentru mai multe informatii:
www.facebook.com/cinemateca.romana
✖
Mulțumim pentru că vrei să fim prieteni!