Ce sunt constelațiile familiale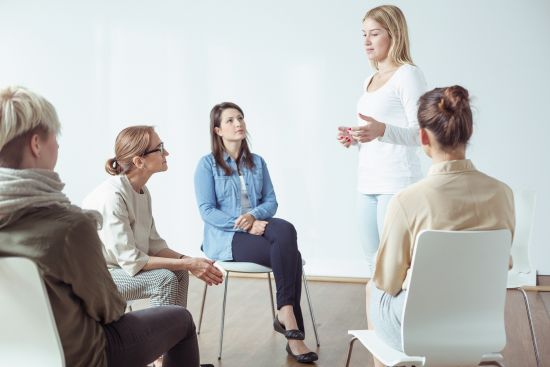 Constelațiile familiale sunt mai mult decât o modă. Cei și cele care participă la așa ceva, povestesc revelații grozave, care… le-ar fi schimbat viața. Iată metoda dezvăluită de un facilitator cu experiență.
Psychologies: Ce reprezintă metoda terapeutică a constelațiilor familiale?
Laura Cătălina Lazurca: Constelațiile familiale reprezintă o metodă de terapie care, alături de multe alte metode terapeutice, vine în ajutorul celor care vor să relaționeze mai bine cu ei înșiși, precum și cu cei din jur, care vor să depășească anumite blocaje sau probleme.
Citește și:
Confesiune de terapeut: Pacientul pe care nu-l voi uita niciodată
Mandalele deblochează energia și vindecă traumele. Învață să-ți desenezi propria mandală!
Fiecare dintre noi s-a născut într-o familie, a crescut și s-a dezvoltat ca personalitate în grupuri familiale, sociale, culturale și naționale.
Așa cum moștenim anumite trăsături fizice de la părinții noștri, strămoșii noștri, tot așa moștenim anumite tipare emoționale și comportamentale, un șir de credințe și atitudini de care, de cele mai multe ori, nu suntem conștienți sau pe care le ignorăm.
Nefiind conștienți de aceste influențe, noi perpetuăm modele familiale – de relaționare, de iubire, de suferință, de adicție, de eșec și, atunci când devenim părinți, le putem transmite mai departe copiilor noștri.
Metoda constelațiilor familiale ne ajută să înțelegem la un nivel mai profund (altul decât cel cognitiv și rațional cu care suntem obișnuiți) aceste tipare, să le transformăm și să ne construim propriile noastre scenarii pentru o viață mai sănătoasă și mai împlinită.
Forma în care lucrez cu metoda constelația intenției, ne ajută să identificăm conflicte interne, să recunoaștem emoțiile care stau la baza unor comportamente sau alegeri, să ieșim din autoiluzionare, să renunțăm la control sau evitare, să ne asumăm responsabilitatea pentru viața noastră și să ne făurim liberi, pe noi înșine.
De câte feluri este?
L. C. L.: Nu cred că există un răspuns universal, însă voi formula un răspuns, evident, subiectiv, bazat strict pe experiența mea. Bert Hellinger a fost creatorul metodei constelațiilor în viziune familială, sistemică.
La începuturi, nu și-a dorit o formalizare a metodei și de aceea a lăsat cumva responsabilitatea fiecărui terapeut pentru maniera în care o utilizează.
Condițiile sunt ca facilitatorul să aibă o atitudine umilă și deschisă la "ceea ce este" (to what it is), fără să urmărească o agendă sau să intervină în proces.
"Constelatorul trebuie să abordeze oamenii cu care lucrează conștient, cu atenție, cu profunzime și prezență, respect și devotament" (The constellator needs to be facing people in life with consciousness, attention, mindfulness, respect and devotion, Bert Hellinger).
Acum există un Institut Hellinger®Sciencia, iar teoria poate fi găsită în peste 100 de scrieri ale lui Hellinger. În 2009, prin intermediul Dianei Vasile, bună prietenă, psihoterapeut, doctor în psihologie și un profesionist desăvârșit, l-am cunoscut pe profesorul Franz Ruppert.
Modul în care el lucra cu metoda constelațiilor sistemice m-a atras foarte mult și, în acel moment, mi-am dorit să practic această metodă.
De atunci, am urmărit îndeaproape modul în care a transformat treptat metoda inițială, pe baza lucrului cu clienții, cu grupurile de studenți și terapeuți, pentru a o armoniza cu teoria psihotraumatologiei transgeneraționale dezvoltate de el.
Din 2010, Franz Ruppert a început să lucreze diferit și putem vorbi astfel de un alt tip de metodă: constelația intenției.
El a transformat metoda clasică, a lui Hellinger, într-un instrument de înțelegere a funcționării psihice, a consecințelor evenimentelor traumatice asupra formării identității noastre.
La ultimul Congres de la München (octombrie 2016), Ruppert a anunțat că renunță să mai folosească cuvântul "constelație" în denumirea metodei practicate de el, numind-o terapia identității. Dar, despre aceasta, poate, cu altă ocazie.
Concret, cum se desfășoară și cum ne poate ajuta?
L. C. L.: Cu aceste metode – constelația sistemică/ familială, constelația intenției sau noua metodă, terapia identității – se lucrează, de regulă, în grup.
Persoana care dorește să abordeze o anumită problemă sau dificultate cu care se confruntă (fie că ține de viața relațională, fie de cea profesională, o suferință fizică sau emoțională, sau pur și simplu e ceva de care se "lovește" în mod repetitiv) este invitată de către facilitator să spună câteva lucruri despre problema respectivă.
Este întrebată apoi despre familia de origine, fapte importante care au marcat destinul familiei: morți premature, accidente, pierderi, divorțuri, suferințe fizice sau psihice.
Sunt importante faptele și nu percepțiile persoanei sau ale sistemului familial despre un anumit membru al familiei sau despre o întâmplare care le-a marcat destinul.
Concret: clientul vine alături de terapeut, în fața grupului, și își formulează intenția în legătură cu ce ar dori să schimbe, să înțeleagă sau să vindece în momentul respectiv.
Alege dintre participanți pe unii care să reprezinte anumiți membri ai familiei, concepte sau cuvinte din intenție (în funcție de metoda practicată de facilitator).
Ceea ce se întâmplă cu "reprezentanții" aflați în spațiul de lucru (emoțiile exprimate, comportamentele, atitudinile, cuvintele lor, ceea ce simt), oferă întotdeauna informații relevante pentru client în legătură cu problema sa.
Această intrare în rezonanță a reprezentanților oferă acces la informații stocate în memoria transgenerațională, la evenimente care au fost traumatice și au determinat formarea mecanismelor psihice (mai puțin conștientizate sau chiar inconștiente), care determină punerea în practică a unor comportamente, atitudini care stau la baza dificultății/problemei aduse în discuție.
Cei mai mulți dintre noi doresc să îi schimbe pe ceilalți (soț/soție, partener(ă), copii, părinți, șef, colegi etc.). Această metodă, însă, începe prin a schimba clientul, care, lucrând pentru el, oferă posibilitatea de schimbare și celor cu care interacționează, pentru că aceștia se vor raporta la o persoană "diferită".
De aceea, metoda se adresează doar persoanelor dornice să își asume resposabilitatea propriei vieți, care au curaj și sunt capabile să înfrunte realitatea, oricât de neplăcut ar fi uneori; persoanelor care își doresc să se cunoască și să își desăvârșească propria identitate.
Cum este trăită această experiență de persoana care facilitează constelațiile?
L. C. L.: "Intens" e primul cuvânt care îmi vine în minte! Din nou, nu pot vorbi decât despre mine și experiența pe care am acumulat-o eu. Mi-a luat mult timp să încep să lucrez ca facilitator.
Din 2006, de când am aflat despre metodă și am început să îi simt beneficiile, și până în 2014, când am început să organizez ateliere de constelații, a fost un proces lung (încă e în desfășurare): lucru cu mine, sute de ore și multe tabere de constelații, workshop-uri cu diferiți facilitatori și diverse forme ale metodei.
În timpului procesului, sunt prezentă pentru fiecare persoană care vine alături de mine, pe scaun. Mă pun la dispoziția ei cu experiența mea, cu partea mea sănătoasă, și îi ofer spațiul necesar pentru a accesa informațiile de care are nevoie pentru a face un pas înainte.
Am întotdeauna încredere în client și în metodă, în grupul de sprijin și prin asta se creează mediul optim pentru a ajunge la o soluție.
Consider că unul dintre păcatele în care pot cădea terapeuții este atotștiința sau complexul de superioritate manifestat în fața clientului. Metoda constelațiilor nu lasă loc pentru așa ceva.
Dacă nu ești conștient de limitele tale și de resursele clientului, dacă nu crezi în capacitatea lui de a ști ce e mai bine pentru el, în fiecare moment, în puterea metodei de a te conduce la acel punct în care se poate ajunge și care devine posibil, metoda nu funcționează.
Desigur că acest lucru nu e confortabil, cel puțin pentru noi, psihologii, obișnuiți să intervenim cu mentalul, cu analiza, cu explicațiile, în general, cu multe cuvinte.
Mi-a luat ceva timp să învăț această lecție a răbdării, a acceptării, a neștiutului și a punerii în slujba clientului. Altfel spus, pentru mine este o experiență extraordinar de recompensatoare, dar care vine și cu o mare responsabilitate. Uneori, poate fi chiar istovitor, dar satisfacțiile sunt întotdeauna pe măsură.
Laura Cătălina Lazurca este psiholog organizațional și psihoterapeut cu formare în NLP, psihoterapie strategică, terapii scurte centrate pe soluții,  IoPT – (terapia identității bazată pe studiul psihotraumatologiei), facilitator de constelații sistemice, membră a societății Britanice de Psihologie (BPS), a Colegiului Psihologilor din România, e-mail [email protected], Facebook Laura Catalina Psychotherapist.
✖
Mulțumim pentru că vrei să fim prieteni!