Exemplul personal: antidot la tentația de a oferi sfaturi nesolicitate

www.shutterstock.com
A oferi sfaturi, opinii și soluții pare să se fi transformat în una dintre cele mai răspândite profesii pe planetă. Consultanți, lideri de opinie, medici, economiști, experți diverşi sunt gata să îşi exprime propria opinie – de obicei, contra cost – cu privire la modul în care ar trebui să ne comportăm. Faptul că experții sunt des în dezacord între ei – nu degeaba circulă expresia "doi juriști, trei opinii" este cu totul altă problemă.
Fără a fi specialist consacrat într-un anumit domeniu, este ușor să observăm cum fiecare dintre noi are o părere despre orice, pare să aibă o soluție pregătită pentru orice problemă cu care se confruntă ceilalţi, simţindu-se autorizat şi justificat să o ofere chiar și când nu este solicitat. Presupun că parte din succesul coaching-ului ca profesie se datorează faptului că majoritatea a înțeles – în mod greșit, evident – că ar putea, în sfârşit, să ofere sfaturi tuturor, în orice domeniu, în timp ce îi şi taxează pentru asta.
Citeşte articolul integral în cadrul ediţiei decembrie 2020-ianuarie 2021 a Revistei PSYCHOLOGIES.
✖
Mulțumim pentru că vrei să fim prieteni!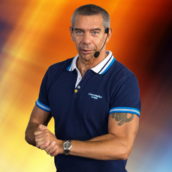 Bruno Medicina
Bruno Medicina este Performance Coach (HPCC), Trainer, Autor şi Speaker, cu aproape 40 de ani de experienţă în a-i ajuta pe oameni să descopere şi să îşi folosească potenţialul lor pentru a obţine performanţe de top în orice domeniu, cu o atenţie specială pe vânzări, leadership, sport şi muzică. Are un background solid în filosofie, muzică clasică, arte marţiale şi psihologie şi o serie de cunoştinţe în domenii mai puţin formale (Programare Neurolingvistică, Hipnoză Ericksoniană, Coaching, Hyper Performance Training, Total Quality Management, Arte marţiale, Firewalking, Boardbreaking, etc.) şi împărtăşeşte cu entuziasm experienţa sa umană şi profesională. Prin urmare, îşi menţine o activitate intensă ca trainer, coach, speaker şi consultant. Dincolo de repertoriul standard de training, Bruno a dezvoltat o serie de seminarii originale care includ experienţe de mare impact, precum Firewalking (Fire Up Your Power Seminar) şi Boardbreaking (FLY – Find the Leader in You Seminar) şi traininguri deosebite de nivel avansat unde se aplică cele mai recente descoperiri în Psihologia Evoluţionistă, Teoria Jocurilor, Neuromarketing şi Fluxogenics. Creaţiile sale mai recente sunt: Effortless Performance Training: The F.L.O.W. System – bazat pe ultimele cercetări privind aşa-numita "stare de flux" şi utilizarea potenţială a acesteia în afaceri, sport şi viaţa personală pentru a obţine rezultate maxime cu efort minim; In flow with the Infinite: the secrets of charisma – un mod complet nou de a se reconecta cu identitatea cea mai profundă şi de a elibera adevărata esenţă a puterii şi a conducerii; HyperCoaching: a multidimensional experience of growth – un model de coaching care abordează toate aspectele unei performanţe, pentru a obţine rezultate excepţionale în orice domeniu, personal şi profesional.