Berea, o bautura moderna, savurata pe toate meridianele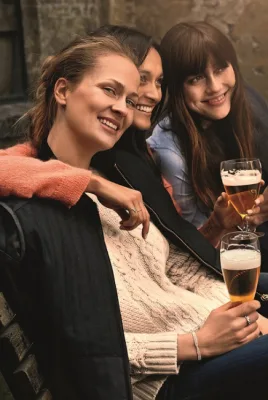 Blonda, bruna, fara alcool, berea este bautura ideala atunci cand iesim cu prietenii sau cand simtim nevoia de ceva racoritor.
Conform unor studii recente, berea este o bautura iubita in aproape toate colturile lumii. Studiile spun ca berea este a treia cea mai populara bautura dupa apa si ceai.
In Raportul global privind alcoolul si sanatatea din 2014, berea este considerata cea mai populara bautura alcoolica in Yemen si in Bhutan, fiind chiar singurul tip de alcool consumat.
Este, de asemenea, cea mai populara bautura in Vietnam (97,3%), Namibia (96,7%), Indonezia (84,5%), Myanmar (82,6%) si Mexic (75,7%).
In ceea ce priveste consumul, chinezii sunt in fruntea topului, potrivit Kirin Research of Drinking and Lifestyle. Chinezii consuma, anual, 28,64 de miliarde de litri de bere.
Ei sunt urmati de SUA – cu un consum de 23,97 de miliarde de litri pe an, Germania – 9,55 de miliarde de litri pe an, Brazilia – 8,45 de miliearde de litri si Rusia – 8,45 miliarde. La nivelul Europei, Romania ocupa locul 6 din punctul de vedere al consumului, cu 80 l/ cap de locuitor.
Citeste intregul articol AICI.
✖
Mulțumim pentru că vrei să fim prieteni!