Jimmy Choo – primul parfum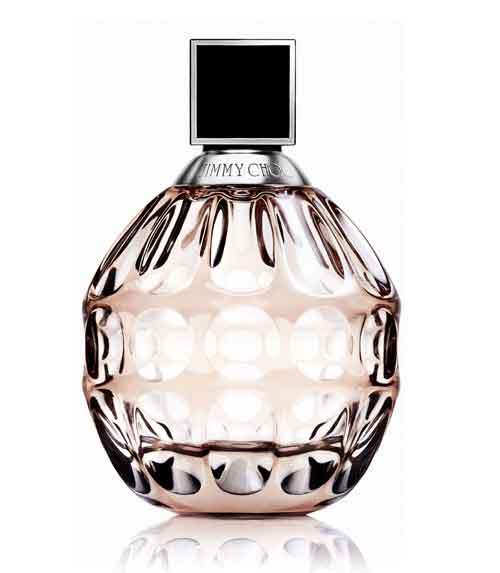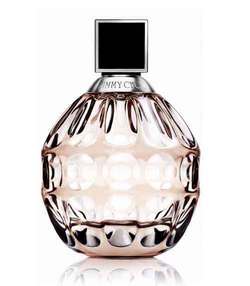 Lansat la inceputul anului 2011, acest parfum este complementul stilului de viata Jimmy Choo, elementul indispensabil in accesorizarea completa a femeii Jimmy Choo.
Combinatia perfecta de unitati egale a puterii si elegantei, cea care evoca stralucire, incredere, dorinta si sexualitate rafinata, toate incapsulate intr-o sticla inspirata din opulenta sticlei de Murano.
Pe scurt este un parfum pentru femei cu simtul modei si gustul pentru lux.
Tamara Mellon, OBE, Fondator & Director Creativ al Jimmy Choo, a fondat compania cu aproape 15 ani in urma ca fiind apogeul brandurilor de pantofi.
Visul ei a fost intotdeauna cel de a accesoriza complet si cucerii inimile femeilor din intreaga lume, construind o linie completa de accesorii de lux.
"Parfumul a fost intotdeauna o parte din viziunea mea pentru Jimmy Choo. Completarea stilul de viata Jimmy Choo, si invaluirea femeii puternice si senzuale cu un accesoriu care detine esenta brandului. Intotdeauna am iubit sa port parfumuri, fac parte din identitatea mea. Acum, crearea unui parfum semnat Jimmy Choo, care exprima puterea si frumusetea este ultimul meu vis."
Tamara a avut un rol esential in definirea stilului si gustul femeilor moderne de astazi. Este un pionier la Hollywood, primul brand de accesorii printre nominalizatii la Oscar si printre prezentatori.
Cei mai numerosi pantofi personalizati printre aparitiile pe covorul rosu. Marca Jimmy Choo este acum sinonim cu castigatorii de la Oscar si Hollywood, o lista de nota 10.
Brandul a fost imortalizat pe ecranele de cinema, in filme, printre care Sex and the City si Devil Wears Prada.
Viata eleganta si plin de farmec, glamuroasa si stilata creeaza un taram seducator spre care tind toate femeile.
Acum, pentru femeile urbane, fanele modei, cele increzatoare in sine si in Jimmy Choo, acel taram se extinde pentru a include un parfum.
Efemer si puternic, parfumul dezvaluie adevarata personalitate in spatele purtatorului si surprinde o parte din visul Jimmy Choo. "Parfum Jimmy Choo evoca un sentiment de incredere feminina, seductie si senzualitate".

Jimmy Choo EDP exprima imaginea fortei si frumusetii. Glamuros in atitudine, incredere, inteligenta si un simt al modei si jovialitatii, parfumul este amestecul de Chypre fructat cu profunzimi calde, bogate, lemnoase.
Este un parfum inspirat de femeile moderne – puternice, frumoase, seducatoare si fascinante, cu un aer misterios si o sexualitate puternica.
Notele de top ofera o explozie de stralucire revigoranta, aducand o senzatie de stralucire sclipitoare.
In mijloc, o aura de Tiger Orchid bogata si exotica ofera o seductie cremoasa.
Notele senzuale de baza, de dulci caramele topite cu Patchouli Indonizian lasa o amintire subtil de senzuala pe piele.
Combinand luxul Jimmy Choo si influenta stilului personal al Tamarei in obiecte antice si moderne, sticla fascinanta este inspirata din bijuteriile din sticla de Murano care in sine este reprezentativ pentru multe bijuterii incrustate in modelele Jimmy Choo care pasesc pe covorul rosu.
Ambalajul, forma unui cocoon este voluptos de feminin si incapsuleaza lichidul sensual din interior.
"A fost foarte important pentru mine sa creez o sticla frumoasa si pretioasa care sa fie un obiect al dorintei feminine pentru totdeauna", a spus Tamara.
"Iubesc cum lumina si subtilitatea culorilor este reflectata prin fatetele sticlei". Recunoscand importanta contopirii traditiei cu designul contemporan, sticla este acoperita cu un capac negru in forma de cub care ne izbeste cu o nota moderna.
Nu este nimic mai sexy si mai exotic decat pielea de sarpe, un material de lux care a devenit sinonim cu pantofii Jimmy Choo. Inspirat din pielea de python a pantofilor din ultima colectie, pielea de sarpe decoreaza ambalajul cutiei.
Gama
Eau de Parfum Natural Spray 100 ml – 408 lei
Eau de Parfum Natural Spray 60 ml – 300 lei
Eau de Parfum Natural Spray 40 ml -193 lei
Eau de Parfum Body Lotion 150 ml – 189 lei
Eau de Parfum Shower Gel 150 ml – 154 lei

Disponibil exclusiv in magazinele Sephora
 
✖
Mulțumim pentru că vrei să fim prieteni!