Romanul castigator al Costa Book Awards 2008, in Romania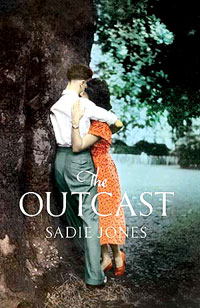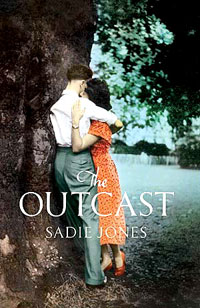 Luni, 5 ianuarie 2009, au fost anuntati castigatorii Costa Book Awards 2008. La categoria First Novel, cartea castigatoare este "The Outcast" de Sadie Jones, care va aparea la Editura Leda in primul trimestru al acestui an, cu titlul "Proscrisul". In 2008, romanul s-a aflat si printre finalistii la Orange Broadband Prize.
Comparata cu Ispasire de Ian McEwan si Ramasitele zilei de Kazuo Ishiguro, cartea are si influente din filmele cult ale anilor '50: Rebel Without a Cause (Rebel fara cauza, cu James Dean) sau The Wild One (Salbaticul, cu Marlon Brando).
Este anul 1957 si Lewis Aldridge se intoarce acasa la Waterford, un oras mic din sudul Angliei. Are nouasprezece ani si de-abia a iesit din inchisoare. Intoarcerea sa va provoca o implozie nu numai in familia lui, ci si in intreaga comunitate. Tot atat de amenintatoare pe cat e de frumoasa, Proscrisul face portretul devastator al ipocriziei dintr-un orasel de provincie si exploreaza constrangerile sociale si climatul de susceptibilitate si de refulare a sentimentelor din anii '50, precum si impactul acestora asupra unui tanar, impunand-o pe Sadie Jones ca pe o voce noua, profunda, a literaturii britanice.
Ideea cartii a fost aceea de a arata un om ranit, de care toata lumea se indeparteaza instinctiv, asa cum si in natura, animalele fug de cei slabi si raniti: pe oameni ii sperie durerea profunda, de care au o teama ancestrala.
"Din paginile elegantului roman de debut al lui Sadie Jones prind viata atat personajul principal, ranit si instrainat, cat si comunitatea meschina care il condamna."
Sunday Times
"Un roman elegant, subtil si obsesiv care mi-a ramas in minte mult timp dupa ce l-am terminat. Sadie Jones are o cariera lunga inaintea sa."
Tracy Chevalier
"Jones descrie atmosfera opresiva a anilor '50 cu o claritate inspaimantatoare si amenintatoare….Iata o impresionanta voce noua!"
Observer
Sadie Jones s-a nascut la Londra dintr-un tata scriitor si o mama actrita. Dupa terminarea scolii, a lucrat in productia de televiziune si a calatorit extensiv in America, Caraibe si Mexic, inainte sa se mute la Paris, unde a predat limba engleza si a inceput sa scrie scenarii. Intoarsa la Londra, a lucrat mult timp ca scenarista inainte de a scrie romanul sau de debut, The Outcast. Sadie Jones traieste la Londra impreuna cu sotul sau si cu cei doi copii ai lor.
✖
Mulțumim pentru că vrei să fim prieteni!