Dosar – Dragostea: De ce ne indragostim?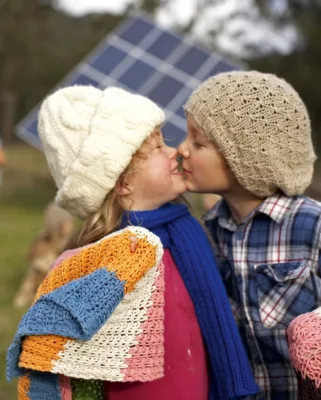 O intrebare la care par sa fi incercat un raspuns aproximativ numai poetii. Psihologii studiaza abia de cateva decenii mecanismele neurale ale iubirii, iar concluziile sunt departe de a fi la indemana simtului comun…
Starea aceea de gratie, de nebunie si de entuziasm, pe care nu prea o mai experimentam in alte situatii din viata, starea aceea la care se gandesc cu jind si melancolie chiar si cei trecuti de varsta reproductiva (care contrazice ideea ca dragostea nu este decat o constelatie de comportamente si emotii puse in creierul nostru pentru a servi scopul orb al perpetuarii speciei)…
In Patericul Egiptean, culegere de pilde despre sihastrii din pustiul Egiptului, se mentioneaza calugari indragostiti la 72 de ani! – te intrebi atunci de unde vine (ca experienta anterioara nu au avut-o, hormonii s-au stins de mult, etc.), starea aceea de maxima inspiratie, de chef de viata, de optimism si de sens pe care o da primul capitol dintr-o poveste de iubire…
Da, ramane la fel de enigmatica, desi se incearca explicarea ei. Psihologii incearca sa clasifice comportamentele legate de iubire, antropologii sa le inscrie in tipare culturale. Specialistii in neurostiinte sunt cei mai prozaici. Ei pun la RMN oameni atinsi de Cupidon si fac harti cerebrale ale acestora atunci cand subiectii se pierd in reverii cu partenerul si au electrozi lipiti pe cap.
CHIMIA EXTAZULUI SI A IADULUI
Helen Fisher este o celebra cercetatoare a creierului inamorat. Cartea ei, Why We Love (2004), propune un raspuns la aceasta intrebare pe care ne-o adresam si noi obsesiv, mai ales atunci cand lucrurile ies prost si am vrea sa scapam mai repede de chinul si frustrarea care ne inghit toata energia uneori si ne fac nefunctionali pana la… vindecare.
Pentru ca ne vindecam noi la un moment dat! Dar oamenii, de-a lungul istoriei, au ucis si s-au sinucis din dragoste. Parting is all we need to know of hell, scria Emily Dickinson. Despartirea ne da o idee clara despre iad, nu? Atunci, de unde vine forta aceasta uriasa de a motiva comportamente extreme?
Aria cerebrala care se activeaza in creierul indragostit la evocarea partenerului este aceeasi care se coloreaza atunci cand creierul este… drogat. Da, indragostirea e foarte asemanatoare cu adictia. De fapt, din punct de vedere biologic, neurologic, procesele sunt identice. Sunteti scandalizati de lipsa de romantism a acestei concluzii? Sa nu fiti!
Dimpotriva, mi se pare ca deschide o portita catre descoperiri optimiste. Cine a vazut iar si iar Eternal Sunshine of the Spotless Mind stie ca oamenii isi doresc vindecarea rapida, stergerea cu buretele a amintirilor din vremea iubirii, pentru a-si recapata echilibrul. Chiar daca suna prozaic, daca pe viitor vreun biochimist va descoperi medicamente de "dezindragostire" s-ar putea sa se imbogateasca…
Citeste continuarea articolului in revista Psychologies, editia noiembrie 2012.
✖
Mulțumim pentru că vrei să fim prieteni!