Reese Witherspoon – Iubirea e descoperire de sine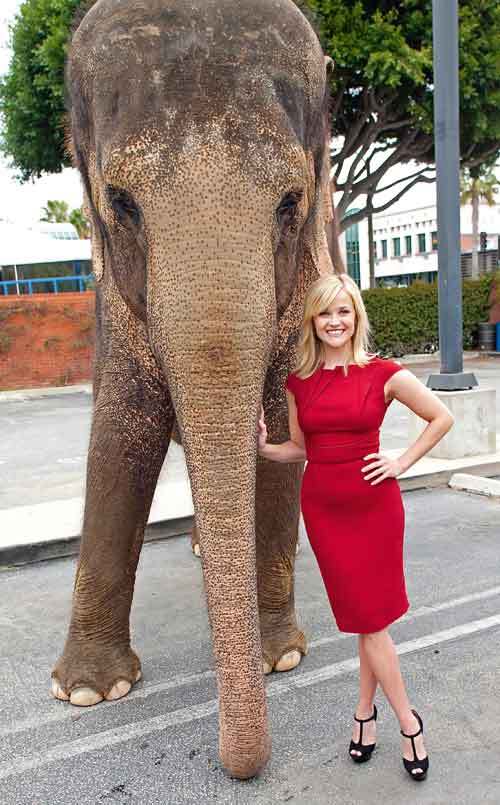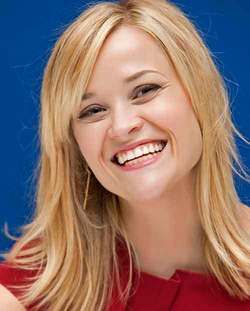 A te indragosti si a trai ca intr-un basm… in filme e una, dar iata ca, pentru norocoasa Reese Witherspoon, basmul este unul adevarat si face parte din insasi viata ei reala.
E o blonda fragila, dar cu un umor sanatos, mostenire a copilariei sale la tara. Joaca la fel de abil si papusi Barbie si femei complicate, nevrotice.
Este luminoasa ca o zi de vara si te inspira sa crezi ca viata merge mereu in sus.
La 13 ani, da o proba la Los Angeles si obtine primul sau rol important, in The Man on the Moon
2002 – Este nominalizata de People Magazine printre cei 50 cei mai frumosi oameni din lume.
1999 – 2007 – Este casatorita cu actorul Ryan Philippe; impreuna, au doi copii: Ava Elizabeth si Deacon.
2007 – Devine una dintre cele 8 actrite care castiga un Glob de Aur, un premiu Bafta si un Oscar – toate pentru aceeasi performanta, inainte de a implini 30 de ani.
28 decembrie 2010 – Anunta logodna cu Jim Toth.
Ava si Deacon, cei doi copii ai lui Reese din casatoria anterioara, cu Ryan Phillippe, au avut un rol important.
Relatia lor cu Jim, noul sot al mamei, este, de altfel, una foarte stransa.
Indragita actrita in varsta de 35 de ani detine acum rolul principal in Water For Elephants, cel mai nou film realizat de Warner Bros, in care il are ca partener pe Robert Pattinson.
Filmul are la baza un bestseller istoric, povestea unui student veterinar care isi abandoneaza studiile dupa ce parintii lui sunt ucisi intr-un accident de masina si se alatura unui circ ambulant.
Romanul scris de Sara Gruen are in centrul sau povestea lui Jacob Jankowski si experientele sale din timpul calatoriilor cu circul ambulant numit "The Benzini Brothers Most Spectacular Show on Earth".
Despre film s-a vorbit mult inainte. Stand insa de vorba cu Reese, este limpede ca, dupa zeci de filme blockbuster, rolul ei este, inainte de toate, cel de mama a doi copii minunati: Ava, 11 ani, si Deacon, 7 ani.
Acum, dupa ce si-a refacut viata alaturi de Jim Toth, Reese se gandeste sa-si mareasca familia. Acesta este basmul zanei Reese, care, orice s-ar intampla, va avea, se pare, un final fericit…
Cum este relatia cu noul dvs. sot, Jim Toth, avand in vedere faptul ca lucrati in aceeasi breasla?

Reese Witherspoon: E bine sa fiu cu cineva care imi intelege cariera, dar nu se cufunda el insusi in ea.
Toate relatiile mele au fost minunate si pline de semnificatii, dar aceasta are o dinamica diferita.
Stim ca sunteti o mama dedicata copiilor dvs., fiicei si fiului dvs.. Va vedeti avand mai multi copii, in viitor?
R.W.: Da. Mi-ar placea. Fiul si fiica mea reprezinta tot ce e mai frumos intr-o zi, pentru mine – ma trezesc dimineata ca sa fiu cu ei, sa le dau sa manance, iar acum, ca sa facem filme.

Am auzit ca va plac duminicile.
R.W.:  Intr-adevar. Intotdeauna mi-au placut duminicile, ma scol si pregatesc prajituri pentru Ava si Deacon. Ce poate fi mai placut?
Ati jucat vreodata un rol in care totul e invers decat in viata dvs.?
R.W.:  Bineinteles, este foarte interesant sa joci o femeie care sa poata recunoaste ca nu este pregatita sa aiba o familie si nu este nici macar sigura ca isi doreste acest lucru. Am o multime de prieteni de genul asta. Si il admir pe cel care poate spune ca ii place personajul meu, ca ii place acea onestitate emotionala a celui caruia nu-i este frica sa fie sincer cu privire la ceva ce, probabil, alte femei isi doresc. Cred ca exista o multime de femei care gandesc asa. Dar, evident, nu este cazul meu. Eu am doi copii. Si o viata foarte asezata.
Care este darul cel mai de pret pe care l-ati primit vreodata?
R.W.: E simplu. As putea spune : copiii. Ei sunt cel mai bun lucru care mi s-a intamplat vreodata. Un dar nemaipomenit in viata mea, clar.
Ce va destabilizeaza?
R.W.:  E greu sa treci peste un blocaj mental, atunci cand cineva iti spune franc :" Nu stii sa faci asta, asa ca nu o face…". Trebuie sa fim atenti la ce le spunem celorlalti!

Sunteti un adevarat model pentru altii, dar dvs. pe cine admirati?
R.W.: Imi plac o multime de oameni care reusesc sa aiba cariere minunate si o viata de familie, si care au reusit sa ramana cu picioarele pe pamant. Marele Paul Newman si sotia sa, Joanne Woodward, m-au inspirat mult. Admir, de asemenea, oamenii care stiu sa-si foloseasca celebritatea creand oportunitati pentru alti oameni, care au nevoie cu adevarat. Cred ca e mare lucru.
 
✖
Mulțumim pentru că vrei să fim prieteni!