Monica Bellucci – Ador sa fiu victima a pasiunii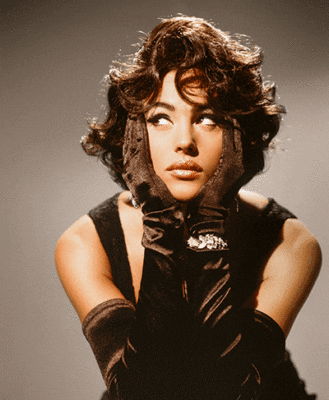 O frumusete statuara de 50 de ani, o senzualitate intemporala si o minte ascutita. Monica Bellucci. Un star din grupul acelor femei care devin simboluri, care se imprima in mitologia unui secol si marcheaza canoanele de frumusete.
Sunteti considerata o mare frumusete. Sunteti si o persoana care se indragosteste usor?
Monica Bellucci: Da, indragostita, da, dar nu nebuna! Amorezata, da. Iubesc, ador, uneori sa fiu o victima a pasiunii, iar uneori este atat de dureros. Cu toate astea, asa mi se pare ca traiesc cu adevarat, asa ma simt vie.
Va simtiti vreodata obligata sa nu imbatraniti? De parca ar trebui sa va protejati frumusetea si senzualitatea?
M.B.: Iti multumesc pentru complimentul cu frumusetea, dar am 50 de ani.
Si aratati fabulos! Este deja o certitudine ca barbatii sunt intrigati de frumusetea dvs. Dar simtiti vreodata ca trebuie impusa o limita? Va simtiti afectata, victimizata de cultul tineretii?
M.B.: Nu mi-am considerat niciodata frumusetea o povara. Nu este o povara sa fii frumos,
dar e ceva care trece. Timpul trece, stii? Si apare alt gen de frumusete. Frumusetea biologica, cea a tineretii, va disparea intr-o zi, e un lucru care se duce.
Mi se pare ca sunteti deja usor nostalgica in legatura cu asta.
M.B.: Nu, serios. Sunt chiar fericita! Trec la un alt moment al vietii mele. Un moment in care nu trebuie sa imi mai fac griji pentru frumusete, in care ma simt libera! E ca si cum as renunta  la o masca.
Ati lucrat alaturi de Vincent Cassel. Cum este munca pe un platou de filmare alaturi de cineva cunoscut atat de bine? Este mai grea sau mai usoara?
M.B: E de fapt mult mai usor. Noi am facut cateva filme impreuna: Irreversible, Brotherhood of the Wolf, L'appartement, in Anglia a fost Flashback… Iar acum avem din nou cateva proiecte comune si suntem foarte fericiti ca putem lucra impreuna. Trecuse ceva vreme.
Ati jucat o scena nud imediat dupa nasterea celui de-al doilea copil. Este un gest curajos, foarte curajos!
M.B.: Nu, este un gest generos. Pentru ca, desi nu te afli intr-o forma perfecta, iti pui trupul la dispozitia filmului. Dar asta este o atitudine de actor, nu?
Te gandesti la film si la personaj inaintea ta. Cred chiar ca e mai frumos asa, cand nu e perfect corpul. E mult mai uman, e impresionant sa joci o scena nud chiar daca nu esti perfecta.
Cum era cu copiii cand amandoi parintii erau pe platou?
M.B: Pai fetele sunt mereu cu mine, calatorim tot timpul impreuna. Iar mie imi place sa am aceasta posibilitate, atmosfera de familie la locul de munca. De fapt, cand am inceput sa fac filmul cu Garrel, tocmai nascusem al doilea copil, cu o luna inainte.
Si a fost asa de amuzant ca eu trebuia sa joc rolul unei tipe periculos de sexi si, in acelasi timp, sa alaptez din doua in doua ore. Deci, da, a fost amuzant. De fapt, trebuia filmat inainte.
Filmul trebuia tras in martie, dar, pentru ca eu am fost insarcinata, l-am filmat in august. Sunt deja diferita de nudul acela. Am pierdut foarte multe kilograme. Am deja alt corp.
Nu multe actrite ar fi filmat…
M.B.: … nud…
… o scena nud in timp ce alaptau.
M.B.: Da, stiu. Dar cred ca in asta consta frumusetea, in faptul ca e la moda aceasta nuditate. Stii, este foarte rotund si e ca si cum femeile ar fi fost cioplite sa aiba formele astea. Cred ca asta e motivul pentru care se transforma totul in ceva romantic si poetic.
Cum ii cheama pe copii?
M.B.: Deva si Léonie. Sunt fiicele mele.
Si care dintre ele este cea pe care ati nascut-o atunci?
M.B.: Léonie.
Credeti ca o relatie in care barbatul este mult mai tanar decat femeia, ar functiona in realitate? Ati jucat un astfel de rol.
M.B.: Da, cred ca ar functiona. M-am gandit cat de norocoasa sunt ca joc in Europa, pentru ca in America chestia asta ar fi reprezentat subiectul si obsesia filmului.
Ce filme va sunt foarte dragi?
M.B.: In Rhinos Season am lucrat cu Bahman Ghobadi, un regizor iranian. Este o poveste de dragoste care se desfasoara inainte si dupa revolutia iraniana. Asa ca a fost foarte interesant sa am ocazia sa fiu si tanara si batrana, pentru ca povestea filmului dureaza 30 de ani.
Jucati cu Behrouz Vossoughi. A fost un sexsimbol prin anii '70 in Iran.
M.B.: Este un zeu in Iran. Inca este un barbat frumos. Si joaca rolul sotului meu in partea cand sunt in varsta.
Ce v-a intrigat cel mai tare? Istoricul povestii sau tema?
M.B.: Cred ca mai mult echipa. Este foarte interesant pentru mine sa lucrez cu ei. Bahman este un regizor minunat, iar echipa lui provine din Teheran, sunt toti foarte curiosi, foarte fresh, asa cum era sa muncesti cu un regizor italian dupa razboi.
A fost mai mult un regizor "dolce vita", intr-un fel. Toti oamenii astia au iesit dintr-un razboi si sunt atat de vii, atat de curiosi! Nu mai avusesem ocazia sa interactionez cu iranieni, dar sunt niste profesionisti!
Cum va primesc italienii in ultimul timp? Traiti la Paris, filmati in limba engleza, in franceza…
M.B.: Stiu, pare ca am ales o cariera tipica, dar imi place, ma simt italianca. Adica din Italia provine educatia mea, ma simt foarte italianca. Mi-am nascut ambii copii in Italia si sunt foarte atasata de tara mea. O data la ceva vreme, mai joc intr-un film italian, dar uneori sunt frantuzesti, alteori americane.
Ati putea face filme foarte mari, dar de multe ori preferati productii mici, ca cea iraniana. De ce?
M.B.: Dar sunt filme mari! Nu e vorba de generozitatea mea. Imi place sa joc cu oameni care sunt foarte talentati si sunt extrem de norocoasa ca am colaborat cu Bahman Ghodabi. Pentru mine, un film nu e mare sau mic in functie de buget. Un film turnat cu un buget mic poate fi un film foarte mare. Intelegi ce zic?
Asa ca, pentru mine, Bahman va fi un film extrem de interesant, de puternic, de mare. Poate ca nu la capitolul buget, dar cu siguranta la cel artistic!      
Cum ati lucrat cu Philippe Garrel prima data?
M.B.: De fapt, agentul lui l-a sunat pe al meu,  a vrut sa ne intalnim, eu am acceptat si gata. Simplu. Am fost intrigata de poveste si – cum se zice in engleza – eu cred ca este un autor unic. Si el chiar face ce vrea. Este genul de om "totul sau nimic". Dar de-asta cred ca este interesant.
In plus, am fost impresionata de interactiunea dintre Louis Garrel, fiul, si Philippe, tatal, pentru ca se vede mult respect si admiratie in relatia lor. Deci atmosfera de pe platou a fost extraordinara tocmai din acest motiv. Si am fost intrigata si de poveste, care vorbeste despre confruntarea dintre doua cupluri.
Eu si Louis suntem unul dintre cupluri, el fiind un pictor renumit, iar eu o actrita care va deveni, la randul ei, in viitorul apropiat, celebra.
Ea poate fi descrisa ca o indragostita, cineva care cauta in permanenta sa fie in centrul atentiei, foarte asemanatoare cu un copil.
✖
Mulțumim pentru că vrei să fim prieteni!