Psihodrama si intalnirea cu sine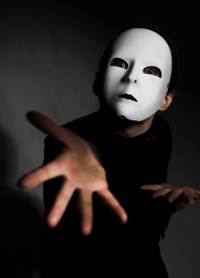 Ne nastem actori. A face este primul verb care ni se potriveste atunci cand deschidem ochii spre aceasta lume, erau cuvintele de deschidere a unui workshop sustinut de Jeanne Burger, specialist american in psihodrama.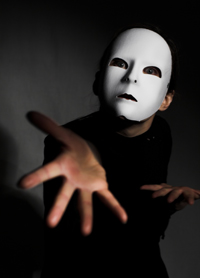 Din prima zi stim sa plangem, sa cerem, sa fim prin actiune, sustine ea. "A face" este scopul si mijlocul de a ne descoperi si trai viata.
Din pacate, pe drum uitam ca rolul nostru este sa fim activi si sa traim in deplinatatea celor ce ni se dau. In fuga dupa scopuri mai mult sau mai putin ale noastre, imbracam roluri si facem tot posibilul sa credem ca ele sunt noi.
Ne purtam in conformitate cu un statut si cu o norma interiorizate fara sa cracnim, pierzand drumul catre noi insine, instrainandu-ne de propria persoana si implicit de relatiile autentice. Iar drumul inapoi, catre propria fiinta, este adesea o mare proba de incercare. Pentru foarte multi doar dureros sau fara de izbanda, pentru cei care se incumeta, o experienta estetica si catharctica, prin care sa iti eliberezi spontaneitatea si creativitatea, adica acel ochi magic prin care sa vezi lumea altfel, cat mai aproape de reala ei splendoare. Psihodrama se ocupa de a doua varianta.
Psihodrama, primul laborator de creat vise
Psihodrama isi are radacinile in anii de inceput ai psihologiei. Printr-o definitiva ruptura de Freud, tanarul Jacob Levy Moreno, a hotarat ca oamenii se pot vindeca nu doar cautand raspunsuri cu lupa in trecutul lor, ci concentrandu-se pe prezent, cautand "raspunsuri noi la probleme vechi". Ca student la filosofie, Moreno i-a descoperit pe filosofii antici greci si latini si a vazut ca in reprezentarea scenica au de castigat atat actorii, cat si spectatorii, referindu-se astfel la valoarea de catharsis a teatrului.
Mai tarziu, lucrand cu actori, si-a dat seama ca acestia din urma se identifica adesea cu personajele lor sau intra in conflict cu anumite parti din rol. Asa i-a venit ideea de a ii pune sa isi joace pe scena propriile frici si probleme, sa rada cu adevarat, sa verse lacrimi veritabile, sa traiasca emotii pure. Asa s-a nascut Teatrul Spontaneitatii, bazat pe arta improvizatiei care a revolutionat ideea de teatru. Teatrul Spontaneitatii a supravietuit din 1922 pana in 1925 in Viena apoi s-a mutat odata cu Moreno in America ("Psihodrama a fost conceputa in Viena, dar s-a nascut in America." zicea Moreno).
Aici Moreno se ocupa de parte stiintifica, de cercetare, fundamentandu-si teoriile cu privire la valoarea psihodramei in numeroase studii de sociologie si psihologie sociala. In 1935 apare primul teatru de psihodrama la Beacon, iar in 1942 primul institut de psihodrama in New York. Urmeaza raspandirea in America si apoi, cu mare avant, in Europa, America Latina si chiar Asia. In zilele noastre, psihodrama este in continua practica. Daca in urma cu 11 ani, Ant³nio Roma Torres, psihodramatist, fost presedinte al Asociatiei Portugheze de Psihodrama, ii reprosa acestei metode terapeutice lipsa vizibilitatii pe scena psihoterapiilor, ea devine azi tot mai populara tocmai prin nevoia acuta a oamenilor de a fi creativi, spontani, directi si concentrati pe tot ce inseamna prezentul lor.
Psihodrama, ca "laborator in care sa invatam sa traim" (J.L.Moreno) ne ajuta sa descoperim frumusetea vietii abia acolo unde pentru psihanalisti taina ei se incheia: in vise!
Moreno insusi i-a spus lui Freud diferenta dintre abordarile lor: "Ei bine, dr Freud, eu incep acolo unde tu te opresti. Tu ii intalnesti pe oameni in mediul artificial al biroului tau, eu ii intalnesc pe strada si acasa, in mediul lor natural. Tu le analizezi visele. Eu incerc sa le dau curajul de a visa din nou." (Moreno, 1977, apud Zerka Moreno, Leif Dag Blomkvist and Thomas Rutzel, "Psychodrama, Surplus reality and the art of healing").

Visele noastre ne pot face fericiti atata timp cat avem curajul sa le urmam pana la capat si fara a-i afecta pe cei din jur. Conteaza foarte mult sa il privim pe cel de langa noi pentru ca pe aceasta scena a lumii nu suntem niciodata singuri. Actori si co-actori, putem sa ne bucuram de spectacolul vietii nu privind pasivi, ci implicandu-ne creativ. A face inseamna a fi.
✖
Mulțumim pentru că vrei să fim prieteni!